Scarsdale Grad Publishes Second Children's Book
Monday, 22 March 2021 17:47
Last Updated: Thursday, 25 March 2021 08:24
Published: Monday, 22 March 2021 17:47
Joanne Wallenstein
Hits: 1064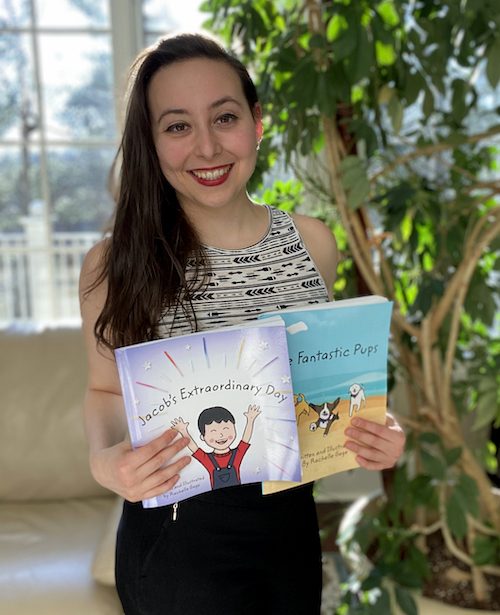 Rachelle Gage, a 2012 graduate of Scarsdale High School, has just published her second children's book. "Jacob's Extraordinary Day," written and illustrated by Gage, was inspired by her autistic brother and his "super senses." The story follows Jacob and his class as they plan their school's Annual Spring Jam. Jacob ultimately inspires his class to embrace their creativity through a day full of fun and exciting activities.

Rachelle is also the author and illustrator of "The Fantastic Pups." Her books include themes of kindness, inclusion, and acceptance.
Gage says that her teachers at SHS supported her talents, especially in her AP art class. She says, "I was so happy to have more art incorporated into my school schedule and would even eat lunch in the art room to continue my projects."

Gage worked as a graphic designer at a fashion company for four years until the COVID crisis caused the company to eliminate the design department. She says, "It was hard at first, but I learned to be resilient, and began working freelance jobs. I really enhanced my work over the past year. I most recently designed the logo and did the illustrations for a new law website and I am currently working on the marketing campaign. I found that continuing to create art helped keep me busy during lockdown. It was during this time that I decided to finally start my second book. While this past year has been difficult and abnormal, I am grateful for the ongoing support from my family and friends.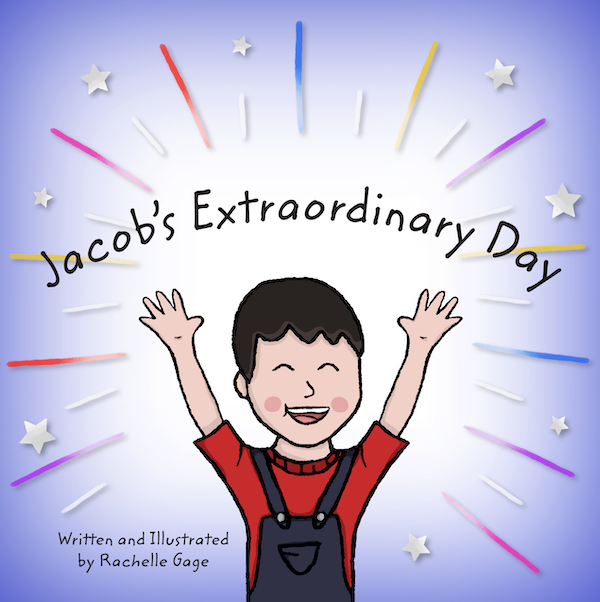 Rachelle has experience in drawing, photography, and crochet. When she is not working on her art and design, she enjoys traveling, hiking, and obstacle races.
Purchase your copy of "Jacob's Extraordinary Day" on Amazon here.