Love Our Library Spring Celebration on May 15th
Wednesday, 07 April 2021 11:10
Last Updated: Wednesday, 07 April 2021 11:13
Published: Wednesday, 07 April 2021 11:10
Joanne Wallenstein
Hits: 344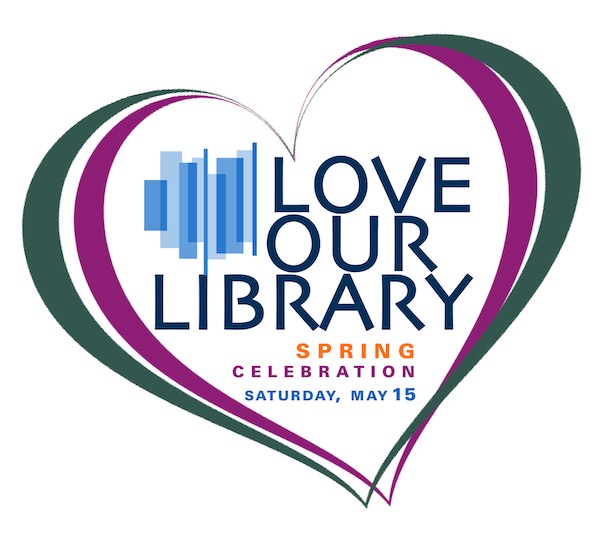 The Friends of the Scarsdale Library will hold a "Love Our Library-Spring Celebration" on May 15th (rain date May 22nd). The celebration will be held outdoors at the Scarsdale Public Library and feature several fun child-friendly activities including:
-Performances by Dave Cast of Characters featuring "The Bubble Guy"
-Family rock painting
-Motorized boat racing at Library Pond
-Bollywood dance classes by Mayura Dance Academy
-Educational presentations by the Weinberg Nature Center
-Knit Together – Tanya Singer and Sarah Divi interactive art piece that attendees can photograph and post
-Tours of the Hindsight is 2020 Art Exhibit. The exhibit features local artwork inspired by the pandemic and attendees can sign up for tours at the event.
Food will also be available for purchase from the Apiary at the Library and Manny's Ice Cream Truck.
Admission is $35.00 per family. Attendees are encouraged to also become "Friends" of the Library with an additional contribution to the FOSL. Due to COVID-19, families are asked to sign up in advance by May 7th via the Library's website here. Car parking passes and wristbands will then be available ahead of the event for pick-up at Scarsdale Village Hall starting May 10th. Additionally, masks and social distancing will be required at the event, and hand sanitizers will be available.
Since 1946, the Friends of the Scarsdale Library (FOSL) has supported children's enrichment, lifelong learning, and exciting programming that impact so many in the Scarsdale community. "The Friends of the Scarsdale Library is excited to put on this event for the community to celebrate our new library and the resilience of our community." said Dara Gruenberg, President of the FOSL. She added "It is inspiring to see the continued support for SPL from Scarsdale, and the funds raised from our annual fundraiser are essential in supporting Library programming and activities that the community continues to enjoy and demand."
Nancy Kaplan, FOSL board member, who is coordinating the celebration said, "After living for so long under lockdown and with restrictions gradually easing, Scarsdale families are eager for events to take their children to. We are thrilled to be organizing not just one of the first major community celebrations of the library, but for the Scarsdale community as well!"
Elizabeth Bermel, Executive Director at the Scarsdale Public Library added, "We could not hold a celebration for the community after the renovations to the library were completed last year due to COVID-19. I am excited that this event will serve in part as a community celebration. We are grateful to the Friends for all their hard work that raises funds to support our mission: to encourage the joy of reading, the exploration of ideas, and the pursuit of lifelong learning for the children and adults of our community."
To purchase admission for the event, please visit the sign up page here: