Scarsdale's Other Leaf Effort Gets Underway
Tuesday, 14 October 2014 13:26
Last Updated: Tuesday, 14 October 2014 14:25
Published: Tuesday, 14 October 2014 13:26
Joanne Wallenstein
Hits: 9322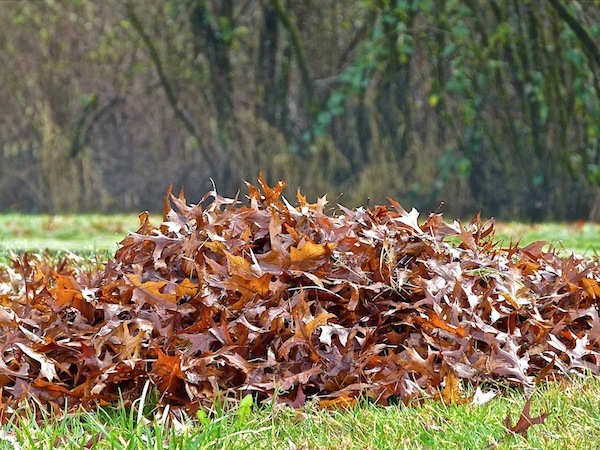 This article was submitted to Scarsdale10583 by Lee Fischman of the Scarsdale Leaf Educaction Task Force: Scarsdale residents accustomed to Fall leaf piles and to Village vacuuming trucks are soon to discover there's another way – mulching on site. "Mulch mowing" uses lawnmowers to grind leaves into a finely shredded material that settles inconspicuously into the lawn, enhancing your lawn while also mitigating the need to haul and dispose of Village leaves outside of Scarsdale.

Despite the fact that mulch mowing has been adopted by other Westchester communities and that Scarsdale's parks, recreation fields, schools and other properties are currently mulched, Scarsdale residents have been slow to adopt the practice. The Village and school district contractors and crews find mulch mowing to be an effective and time saving method of managing fall leaves to benefit the properties. Many local landscapers are also finding that mulch mowing is good for their business, as leaves immediately processed during mowing don't have to be blown and then hauled. For that matter, basic leaf (and grass) mulching simply involves passing a mower over a lawn and not collecting the cut material.

Last week a Village Leaf Education Task Force was convened with the mission to educate residents and landscapers about mulch mowing, initiate a community dialog, and facilitate the possible transition from vacuuming. The Task Force is composed of representatives from the Village Board of Trustees and Staff, Village Conservation Advisory Council, Scarsdale Forum, Friends of the Scarsdale Parks, Junior League of Central Westchester, and the League of Women Voters. The Greenburgh Nature Center, an organization with extensive knowledge and experience with mulch mowing, has been contracted by the Village's Board of Trustees to assist in the design and operation of the educational effort. The mulching education campaign will include:

• A Village-wide post card mailing;
• Live demonstrations of mulch mowing in Chase Park, to be conducted by commercial contractors. At each demonstration, a raffle will be held for a lawn mower mulching kit, including installation. The raffle will be open to landscapers only;
• Online and cable TV videos of mulch mowing demonstrations;
• Online mulch mowing resources at Scarsdale.com and elsewhere;
• A short survey to gauge resident attitudes on Village leaf collection and other options;
• A Leaf Information Hotline to assist residents with questions;
• A Public Information and Comment Meeting at Village Hall scheduled for November 25, 2014;
• Informational banners to be hung at Post and Crane Roads and Chase Park

The Village's leaf mulching campaign is independent of any potential change in the Village's collection practices, as residents can mulch leaves regardless. The Task Force seeks to encourage leaf mulching through mowing and other means, to educate residents and landscapers on the wide variety of circumstances in which it is appropriate, and to introduce tools and practices which can dramatically improve results.

The Task Force is already soliciting public comment and questions. Voice your opinion by taking the Leaf Mulching and Handling Survey:

The Leaf Information Hotline also is now open at 722-1314 to assist interested residents in getting started with mulch mowing.