Con Edison to Extend Gas Line Replacement in Greenacres
Tuesday, 30 August 2022 18:15
Last Updated: Tuesday, 30 August 2022 18:18
Published: Tuesday, 30 August 2022 18:15
Joanne Wallenstein
Hits: 647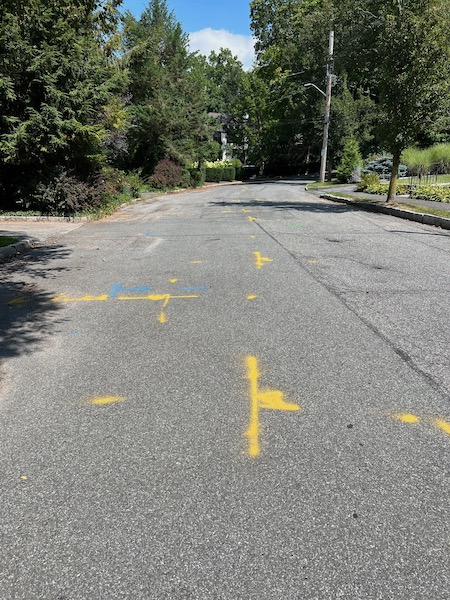 The installation of a high-pressure transmission gas main and local distribution gas main along Walworth Avenue from Fenimore Road to the White Plains border has reached the upper block of Walworth Avenue by Claremont Road. The project began in the summer of 2021 and involved excavation work and road closures along the route.

About the project, Con Edison said, "The purpose of these mains will be to upgrade and sustain the reliability of our gas service in both Scarsdale and Westchester County." At the time, they expected the Walworth Avenue portion to be completed by March 31, 2022, but it appears to have taken a few months more.

The good news is that after each block of the work was completed, Con Edison smoothed and repaved the roadway and the Village installed new curbing where needed. So though it was painful for residents during the process, the result is upgraded gas service as well as repaved streets with new curbing.

The next phase of the work will be to upgrade distribution gas pipes and service lines for the full length of Greenacres Avenue, Colvin Road and Brayton Road. According to Village Engineer David Goessl, the low pressure cast iron pipes on those streets are very old and need to be replaced. Preliminary planning for this project is underway with property owners receiving advanced outreach letters from Con Edison Westchester Construction Management. Once that work is done, Greenacres Avenue, Colvin Road and Brayton Road will be resurfaced in entirety with curbing restored where needed.

The long-term plan calls for the replacement of local distribution gas pipes and service lines in a major portion of Greenacres extending from Brite Avenue to Walworth Avenue and Fenimore to Farley Roads. The work will be phased sequentially into early 2023 followed by road resurfacing, weather permitting.

Stay tuned for the timeline.