Working From Home? Here's A Way to Have a Virtual Office and a Business Address Without Signing a Lease
Monday, 23 November 2020 09:11
Last Updated: Monday, 23 November 2020 10:38
Published: Monday, 23 November 2020 09:11
Joanne Wallenstein
Hits: 1000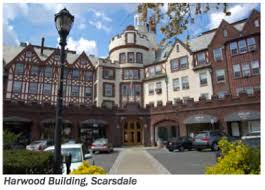 Some businesses are born out of necessity. As a lawyer in New York, Dan Shaked found that he needed an office in Wilmington, Delaware for marketing purposes. Not wanting to spend big bucks on a lease and furniture, he signed up for a virtual office in downtown Wilmington at a fraction of what a full-time office would cost. In addition, his New York law office was located in a shared office space. As he became more familiar with the workspace industry, he realized that this was the future. But it needed some tweaking.
He considered his options. At the time, there were many co-working and executive office suites. Shaked explained, "You could rent a 20,000 square foot office space, partition it into 50 individual offices and rent them out for a profit. But this concept has a very high startup cost, is subject to market conditions, and would have required competition with the likes of WeWork." Virtual Offices, on the other hand, were underserved. Shaked saw an opportunity to combine the best of both – to provide virtual offices with a few meeting rooms that could be rented by the hour or by the day.
That led to the formation of the first 4Corners Business Center in downtown Brooklyn, opened in September 2014. Today, downtown Brooklyn 4Corners provides virtual offices to over 120 companies including lawyers and many small companies in the technology, construction, cleaning, real estate, finance, and advertising industries. Most of their clients work from home but prefer to have a prestigious business address and to avoid letting their clients know where they live. Brooklyn 4Corners also has three meeting rooms that they rent by the hour/day that customers use for client meetings, job interviews, depositions and even on-location movie shootings. In fact, word had gotten out at the NYU Graduate Film School that the premises were perfect for shooting that "office scene." Shaked also got a call from a large movie studio to shoot a scene, but could not accommodate the 170 people on set.
In the winter of 2019 Shaked decided it was time to open a second location in his own hometown, Scarsdale, where he lives with his wife and two children. He hired Richard, an old law client, to manage the Brooklyn location and leased space at 14 Harwood Court in Scarsdale, a prestigious old building across the street from the train station with ample parking. Now local business owners can enjoy the prestige of a prime Scarsdale business address at a fraction of the cost of a full-time office.
Here's what 4Corners can do you for:
-Provide a downtown business address
-Collect your mail and special packages which you can stop by to pick up or have forwarded to you
-Provide a local phone number
-Offer privacy
Shaked says, "We used to market our services as an alternative to a full-time office. However, now that everyone is working from home, we focus on the advantages of privacy and anonymity. After all, do you really want your clients to know where you live? We heard many stories about disgruntled clients showing up at a business owner's home harassing family members. By simply setting up a virtual office, no one will know where you live; and if clients or potential clients Google your business address, they will assume that you work from a prestigious office complex."
So if you're a one man office working from home and would like some additional services, privacy and a Scarsdale business address, click here to find out what 4Corners Business can do for you.