Find the Perfect Fragrance for Valentine's Day
Monday, 08 February 2021 13:20
Last Updated: Monday, 08 February 2021 13:26
Published: Monday, 08 February 2021 13:20
Joanne Wallenstein
Hits: 443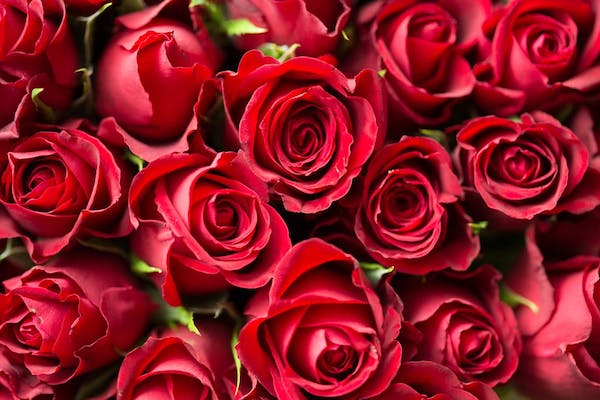 Pheromones and aphrodisiacs have been around since the dawn of time. Historically basil was known to drive men wild as women would dust themselves with dried basil powder. Cleopatra filled her ship with rose petals, in order to be immersed knee deep in their essence.
What exactly are pheromones? Pheromones are natural airborne substances that our bodies excrete; in turn this affects and stimulates our senses creating a response from the opposite sex. Primal in essence, pheromones are natural chemistry at its best. They organically impact and trigger our olfactory senses. This clearly is in addition to visual and physical reaction.
The most significant and powerful aphrodisiacs exist in nature, food, flowers and herbs. Food is known to trigger and stimulate the senses in a manner that is extremely potent. Virtually 90% of flavor stems from just the aroma. Herbs and flowers actually mimic pheromones to attract of the opposite sex … nature's work at its finest!
Let ScentFluence Aroma Design Studio in Scarsdale Village help you find your ideal match for you and/or your significant other.
Fragrances that are unisex and entice and inspire adoration for both women and men.
Pumpkins Spice: The ultimate blend of sweet autumn pumpkin sprinkled with a spirited spicy aroma.

White Tea & Ginger: An elegant breeze of white blossoms laced with a hint of ginger flowers for a subtle, yet sensual aroma.

Cinnamon Waffles: Warm fresh cinnamon waffles on a chilly morning with just enough spice.

Sensual Skin: A deep exotic woody, earthy aroma of musk that emulates the scent of clean, warm skin.

Dark Vanilla: The pure, dark, rich aroma of vanilla provides a sense of comfort, familiarity, and serenity.
For the Ladies: Scintillating scents that subtly stimulate and caress the senses.
Lavender Sage and Vanilla: A unique blend of herbal, sweet and green notes create a soothing, serene and comfortable atmosphere.

All Roses: Everything is coming up roses. This pure, singular scent of all roses delivers a heady aroma of a freshly cut bouquet.

Natural Rose: The pure essence of rose petals delivers a fresh and delicate aroma that caresses the air.

Sandalwood Jasmine: An aromatic blend of rich sandalwood and delicate, fresh picked jasmine delivers a sense of strength and softness at once.
For the gentleman in your life:
Santal: Pure Santal in all its glory. A wonderful wood that provides a sensual aroma for relaxation or play.

Bergamot Orange: An elegant, green citrus is warmed with the sweetness or orange for a delicious, aromatic treat that helps to create a happy space.
ScentFluence is located in the heart of Scarsdale Village and brings the influencing power of scent to home, business and life! Now, at the ScentFluence Aroma Design Studio you can experience the art of fragrance and the science of scent in your home or business as they create custom, signature scents just for you. Experience ScentFluence's extensive library of curated aromas where a world of sensory experiences awaits with an array of scents from fresh/clean, citrus/fruity, floral/green to woody/spicy and gourmand and seasonal aromas like universal favorite, Pumpkin Spice.
Scentfluence
22 Harwood Court
Scarsdale, NY
(914) 338-5070