SHS Students Invited to Apply for Students Inside Albany Program
Monday, 22 February 2021 17:19
Last Updated: Monday, 03 January 2022 21:53
Published: Monday, 22 February 2021 17:19
Joanne Wallenstein
Hits: 1015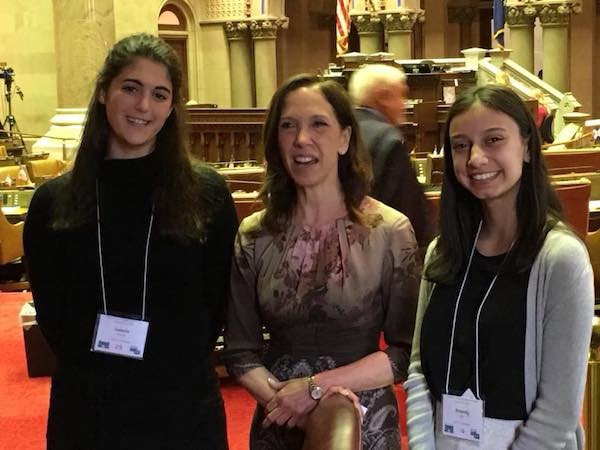 For the 10th consecutive year, the League of Women Voters of Scarsdale will select two high school students to attend the annual Students Inside Albany Conference to take place on Friday, May 21st from 4:00-6:00PM and Saturday, May 22nd from 10:00AM-4:30PM. Any Sophomore, Junior or Senior student who attends Scarsdale High School or who resides in the school district is eligible to apply.
This year, Students Inside Albany will be a virtual event designed to immerse students in the process by which public policy is proposed, revised and enacted in New York State. Similar to past years, the agenda will be packed with tools to instruct students on how to influence public policy decision-making at the state level. Similarly, the highlight of the in-person program of meeting with legislators will continue, as the League will arrange virtual meetings in small groups with state legislators to discuss issues and advocacy.
Scarsdale students who attended this program in the past were unanimous in their enthusiasm about the program.
The Students Inside Albany Conference will continue to be free for students to attend.
Applications and more information are available on the LWVS's website under the Youth Programs tab (https://lwvs.org/students-inside-albany-2021/) and are due by March 3, 2021.
Please contact LWVSyouthprograms@gmail.com for more information.