SBNC Selects Jessica Resnick-Ault and Jim Dugan as Candidates for Scarsdale School Board
Tuesday, 23 March 2021 13:40
Last Updated: Tuesday, 23 March 2021 13:51
Published: Tuesday, 23 March 2021 13:40
Joanne Wallenstein
Hits: 1692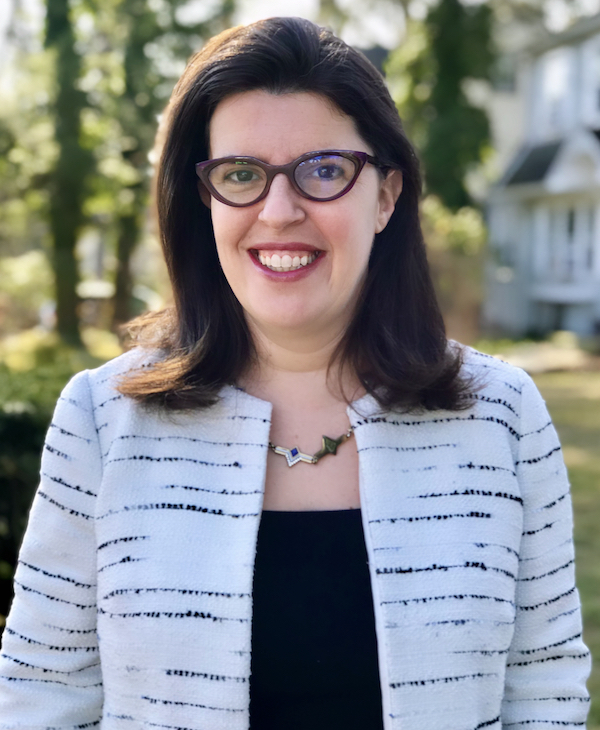 The Scarsdale School Board nominating committee has completed their deliberations and announced the selection of Jessica Resnick-Ault and Jim Dugan as their candidates for Scarsdale School Board. If elected on May 18, 2021, these two candidates will replace Board President Pam Fuehrer, who will complete two terms of service, and Board Vice President Alison Singer, who will complete one three-year term.

This is the second time in recent years that the SBNC did not re-nominate a sitting board member to stand for a second term. In March 2018, Fuehrer was not re-nominated for a second term by the SBNC but chose to run as an independent candidate. She won the election and ultimately became Board President. If re-elected this year, Singer would have presumably served as the 2021-22 President of the Board of Education. Singer and others can run independently if they so choose.

The 2020-21 school years was undeniably a chaotic one as, for the first time in its history, the district moved to remote learning due to the pandemic. This proved to be challenging for parents, children and teachers alike, and tensions often erupted during the public comments sessions at virtual meetings of the Board of Education.

Though all deliberations of the SBNC are conducted in closed session so the public does not know what was discussed, this outcome may be a sign of community dissatisfaction with the district's decision-making process during the crisis and the Board's oversight of the administration.

Here is the announcement from the School Board Nominating Committee which comes two days after the much-anticipated decisions were made.

School Board Nominating Committee Announces Two School Board Candidates

SBNC Statement from Nikki Hahn, 2021 SBNC Chair and Kerry Hayes, 2021 SBNC Vice-Chair

As the 2021 School Board Nominating Committee (SBNC) has completed its nomination of Jessica Resnick-Ault and Jim Dugan for election to the Scarsdale Board of Education, we thank all members of the SBNC for their time, thoughtfulness, and diligence in performing this important civic responsibility. We also thank all of the applicants. Scarsdale benefits when so many talented citizens are willing to present themselves to the SBNC each year, as well as from the efforts of an engaged SBNC.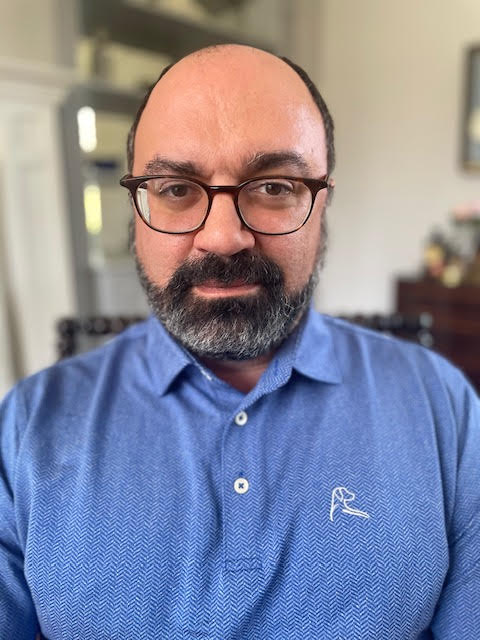 Our community created the SBNC to nominate school board candidates who will work to maintain and enhance the quality of education provided by the Scarsdale schools. This year the SBNC was composed of 28 voting members (elected from each of the five elementary school areas) and one non-voting member. Pursuant to its governing resolution, the SBNC judges and selects candidates "solely on their qualifications to serve the community."
If elected to the school board in May, Jessica and Jim will assume their roles on the School Board for three-year terms effective July 1. The SBNC is grateful to the talented and engaged citizens who were willing to put themselves forward to serve on the Board of Education. All current voting members of SBNC will sign the nominating petitions and submit to the district.

The Candidates

The SBNC strongly endorses Jessica and Jim for election to the School Board. These two qualified candidates will bring different backgrounds and experiences to serve our community and share a deep commitment to maintaining the excellence of the Scarsdale schools and serving different constituents.
Jessica Resnick-Ault
Jessica has been a resident of Scarsdale for six years, along with her daughter, who attends Edgewood elementary school. Jessica is a journalist at Reuters News, writing about public policy and finance with a focus on energy markets, companies and climate for the past seven years. In her role as team leader, she demonstrates aptitude with complex data, financial documents and cross-team collaboration. She frequently interviews high-profile executives, national politicians and scholars. During her career as a reporter and editor, she has built and led teams of increasing size, emphasizing diversity and inclusion with high-quality co-working relationships. She has worked both as a unionized reporter and a manager of unionized journalists, developing a unique appreciation for the balance between unions and administrations.

Jessica is probably best known locally for having founded the "Grant a Wish" program for local charity Bake Back America ("BBA"), which has helped expand the organization's reach from addressing food insecurity to broader community service. Jessica has piloted programs that are a key to BBA's substantial educational component. BBA has obtained and distributed laptops and other electronic learning devices for students living in low-income local school districts and volunteers now provide about 250 hours per week of tutoring to community children in need. Jessica has also served repeatedly as a PTA Class Parent, co-chaired Edgewood's Community Service committee, and volunteered as a workshop leader at Scarsdale's Young Writer's Workshop. A graduate of Brown University, she has been active in the school's alumni interviewing network.

Jessica is an active community organizer devoted to improving the lives of our neighbors and is willing and able to devote the time and energy to being a conscientious and effective member of the Scarsdale Board of Education.

Jim Dugan
Jim has been a resident of Scarsdale for 15 years. He and his wife, Shirley, have 3 daughters who attend Scarsdale Middle School and Fox Meadow Elementary School. Jim is currently a partner in the Litigation Department at Willkie Farr & Gallagher, LLP focusing on complex commercial litigation. He has more than 25 years of experience representing Fortune 500 companies, hedge funds, private equity firms, C-level executives, and accounting and financial services firms in securities class actions, shareholder derivative litigation, bankruptcy litigation, contract disputes, employment disputes, and restrictive covenant and non-compete litigation. He is a member of Willkie's Pro Bono Committee, dedicating his time to work on cases for the Innocence Project. He served on the Cornell Law School Alumni Board for 3 years and is currently a member of the New York City Bar Association.

Shortly after moving to Scarsdale, Jim became an active member of the Overhill Neighborhood Association, joining the board and then eventually becoming president of the association and serving for two years in that role. Through this role, he was instrumental in fostering a sense of community for that corner of Scarsdale and keeping neighbors apprised of key issues around the village. He was also a founding member of the Coalition for Scarsdale Schools which was engaged around the issue of elementary school class sizes. This was a natural role for him as he was passionate about maintaining the excellence of our school system. He has also served on the Citizens Nominating Committee, the CNC Procedures Committee, and has served in numerous roles at St. James the Less Episcopal Church. In each of these community roles he was a tireless volunteer, giving of his time and expertise to work collaboratively to make Scarsdale a great place to live.

Jim is vested in Scarsdale and will serve the School Board and community well with his valuable skills and perspective.
The School Board Nomination Process

The SBNC nomination process involves several stages.

First, the SBNC initially heard current school board members' views on the role and structure of the school board, the school board's relationship to various stakeholders, the roles and responsibilities of board members, and the anticipated challenges and opportunities for the school board during the next three years.

Second, SBNC members then sought potential board candidates through public appeals and by recruiting committed community members. All qualified candidates are encouraged to apply. Each interested applicant submitted a biographical form and presented via Zoom to the SBNC over the course of the past several weeks.

Third, pursuant to rules of procedure, committee members conducted due diligence by confidentially contacting dozens of people outside of SBNC for their input about the candidates' qualifications to serve the community. In order to get a complete view of the applicant, SBNC members contacted references provided by the applicant. Committee members then reported relevant factual information to the other committee members, who were instructed to keep open minds and listen to one another carefully.

Finally, the committee discussed the qualifications of all proposed candidates fully and candidly before taking a vote and voted by secret ballot to fill each vacancy in turn. This year's SBNC members were devoted to the process despite the changes presented by the current pandemic restrictions which only allowed the committee to meet via Zoom. Voting was conducted using the anonymous poll function.

Discussions and deliberations regarding candidates are confidential in order to encourage people to apply, protect the privacy of candidates and references, allow for candid discussion among SBNC members, and select nominees based solely upon their qualifications.

For more information about the SBNC and its procedures, visit the "About Us" and "Join the School Board".

Please Participate

Scarsdale is fortunate to maintain a nonpartisan election process for the Board of Education that selects candidates based solely on their qualifications to serve, not on their campaigning abilities or positions on specific issues. Informed and engaged residents willing to serve on the SBNC and the School Board, along with voter participation, help to ensure the highest quality school board leadership. Please consider serving or suggesting other school district residents to fill future vacancies. You can do so at any time by emailing sbncchair@gmail.com

In addition, please consider a donation to the SBNC. The SBNC elections and process are financed by your contributions alone. Donations are solely used for running the SBNC elections and not towards any candidate. Any amount would be appreciated. Please visit https://scarsdalesbnc.com/please-donate/

Finally, please remember to vote on the school budget and in the school board election on May 18, 2021. Details on the voting process will be forthcoming.