Police Investigate Nighttime Burglary on Tunstall Road and Attempted Burglary on Tisdale Road
Wednesday, 30 September 2015 11:57
Last Updated: Wednesday, 30 September 2015 14:24
Published: Wednesday, 30 September 2015 11:57
Traci Dutton Ludwig
Hits: 4799

A Tunstall Road woman reported her Apple Macbook laptop, a black backpack and $740 cash were missing from her house Sept. 25. She said she last saw the items between 7 p.m. and 10 p.m., Sept. 24, when she and her husband returned home and respectively placed a wallet and purse, containing a wallet, in the mudroom and the computer in an office. The couple went to bed at 10:30 and woke up to find the computer missing, as well as cash from the wallets. Police inspected the interior of the house and found a screen was missing from an unlocked office window. Dirt was discovered on the interior sill of the window. A door in the mudroom was purported to be the suspect's point of exit. No items were missing from the second floor or basement. DNA swabs were taken by detectives, and the matter is under investigation.
Additionally, on Sept. 25, a Tisdale Road resident reported an attempted burglary. At 4 a.m. that morning, the resident's alarm went off, indicating a sensor activation at the kitchen window. The resident went downstairs, noticed nothing out of the ordinary, and reset the alarm. In the morning, the resident noticed the kitchen window screen lying near the ground outside the house and possible pry marks on the window frame. Detectives are investigating.
Identity theft
On Sept. 27, a Greenacres Avenue man reported a cell phone account had fraudulently been opened in his name with Verizon. He received a welcome letter on Aug. 26, advising him of the new account, and he immediately informed Verizon the account was fraudulent. Verizon closed the account.
Harassment
A 22-year-old Quaker Ridge woman reported her ex-boyfriend was harassing her Sept. 26. She said he continuously calls her and requests sex. She said he drives by her house daily, and this makes her feel harassed. She told him she would contact police if he continued, and he allegedly said, "I don't care." Patrol spoke with the ex-boyfriend, who advised and the woman were hanging out together at her house watching TV, and he said their relationship was "completely normal." Patrol advised him to stop all forms of communication with the woman, even if she contacts him first.
Cut screen
A Palmer Avenue homeowner reported a screen on one of her front windows had been cut, and bushes below the window had been stepped on between 12 p.m. and 5 p.m., Sept. 25. The homeowner requested extra ridebys of her house.
Criminal mischief
On Sept. 21, a Birchall Drive woman reported someone damaged a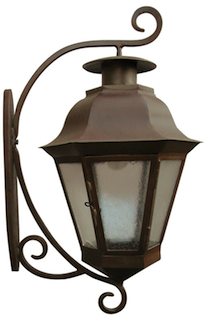 glass light fixture at the base of her driveway. The damage appeared to have been caused by an unknown projectile, according to the police report. The woman said she last saw the fixture intact on Sept. 15. Police inquired as to whether landscapers were present on the property between Sept. 15 and the date of the report. The woman said they were. The estimated cost of the damage was $300.
On Sept. 23, a Woodland Place resident reported that lights in front of his house were tampered with. No damage was caused to the fixture, and the resident said he would reinforce the screws for the lamp.
On Sept. 24, a Rectory Lane woman reported a lamppost light fixture on her property was smashed overnight. She said the light had recently been installed because her street was so dark at night.
On Sept. 26, a Sage Terrace man reported his car was damaged overnight Aug. 30. At the time, the man noticed a small hole, like a "bullet hole," on the car's front bumper near the driver's side headlight. He said he did not report the damage earlier because he was uncertain if the damage was on purpose or by accident. However, recently he learned, at school, that the damage might have been intentionally done.
Beer bottles
On Sept. 24, staff members at Quaker Ridge School reported beer bottles had been left outside the school, near the custodians' garage bay, for the past two days. The head custodian asked police to perform extra ridebys of the school.
Really?
A caller reported a man defecating in public on Boulevard Sept. 21. He was described as wearing blue jeans, a red T-shirt and a black jacket. When patrol arrived, no one matching the description was found.
Homeless
On Sept. 24, police received a call about a possibly homeless man in the area of Graham and Mamaroneck roads. On scene, patrol found the man, and he admitted to being homeless. He said he wanted to go to Westchester Reform Temple and talk to a Rabbi. Patrol contacted the Rabbi, who said he did not know the man. However, it was learned that the man went to WRT on Sept. 23 and asked for money. Temple security transported the man to the bus stop and gave him $20. Patrol drove the man to White Plains train station, because the man said he wanted to catch a train to Peekskill. Patrol advised the man he was not welcome at WRT.
Help
A man called headquarters with concerns about his 80-year-old wife who suffers from dementia and had left the house in a blue Lexus around 8 a.m., Sept. 22. The man said his wife is not allowed to drive due to her medical condition. Usually, the car keys are hidden, but the man's wife found them that morning and left the house. Unable to reach or track his wife by phone, the man contacted Lexus to allow his car to be tracked. The car was subsequently located in Connecticut, and Connecticut State police took the man's wife took Waterbury Hospital and parked her car in a commuter lot near exit 18 of Interstate 84.
Mistaken identity
A woman called police with concerns that her brother was being held against his will after she saw a Scarsdale Inquirer photograph depicting someone who resembled her brother. Dispatch reached out to the caller's family and spoke with the caller's niece. She stated that her father -- the caller's brother -- was not in any danger. The niece said she would work with local authorities to assess her aunt's condition and possible confusion.
Traffic arrest
On Sept. 26, police arrested Matthew S. Dorsey, 20, of the Bronx, on charges of second-degree aggravated unlicensed operation of a motor vehicle and an equipment violation. Dorsey's 2006 Cadillac was stopped by patrol on Garth Road because Dorsey was excessively honking his horn for no legitimate purpose. When checking Dorsey's license, police discovered it had been suspended six times on three separate dates. The car was towed to the police impound lot, and an inventory of expensive DJ equipment inside the car was taken. After Dorsey's arrest was processed, he was released to his brother on $250 cash bail. He was issued an appearance ticket for Scarsdale Village Justice Court, for Sept. 30. He was advised he was forbidden to operate a motor vehicle in New York State, pending the clearance of outstanding suspensions.
Cars and roadways
A stop sign fell down near the Greenacres Avenue exit ramp of the Bronx River Parkway Sept. 21. Police notified Westchester County police because the sign was in their jurisdiction.
A construction worker parked his car on the street in a manner that made it difficult for a neighbor to enter and exit his driveway Sept. 23. Police asked the worker to move his car as a courtesy to the neighbor.
Cars were illegally parked on Paddington Road Sept. 23. Patrol asked the drivers to move their cars.
An Oak Lane resident reported a suspicious Jeep Wrangler parked in front of his house at 11:30 p.m., Sept. 23. Patrol questioned the driver, who said he "got bored" and parked on the street to clean the inside of his car. Police confirmed that cleaning wipes were visible on the front seat.
Six car accidents were reported in the village this week.
Lost and found
A Torrence Place resident reported losing his military ID card Sept. 21. He said he last saw it at a base in San Diego on Sept. 18.
A wallet and school bag were found on Brewster Road near Scarsdale High School Sept. 22. Police contacted the owner, a boy, who picked up his property from headquarters.
A man reported his daughter lost her iPhone 6 inside an Overhill Road building Sept. 23. Specifically, the phone fell down the elevator shaft. Patrol looked for the phone but did not see it in the elevator shaft.
As Aspen Road resident reported losing one license plate was missing from her car.
Village code
Patrol issued summonses to landscapers using gas-powered leaf blowers on Lincoln Road Sept. 22 and Post Road Sept. 26.
At 1:30 a.m., Sept. 25, police were called to Aspen Road on the report of two dogs barking outside for several hours. Police attempted to get in touch with the dogs' owner and found him sleeping inside his house. Police gave him a warning for his dogs causing "unnecessary noise."
Firefighters
On Sept, 23, landscapers accidentally punctured a gas main on Birchall Drive while planting trees. Police shut down the Road while firefighters and Con Edison attended to the scene.
This week, firefighters assisted with three car accidents in the village and on parkways. They responded to one false carbon monoxide alarm and 22 false fire alarms caused by device malfunction, battery change, low battery, accidental keypad activation, cooking smoke, construction dust, heat from a toaster and steam.
This report covering police and fire department activity from Sept. 21-27 was compiled from official information.

This police report is sponsored by Scarsdale Security who does more than just security. Contact them about remote video for your home or business. Call 914-722-2200 or visit their website.