Teen Injured by Falling Branch, Hypodermic Needles Found, BMW Stolen and Residents Weary of Social Distancing Orders
Wednesday, 20 May 2020 16:17
Last Updated: Wednesday, 20 May 2020 16:24
Published: Wednesday, 20 May 2020 16:17
Traci Dutton Ludwig
Hits: 2483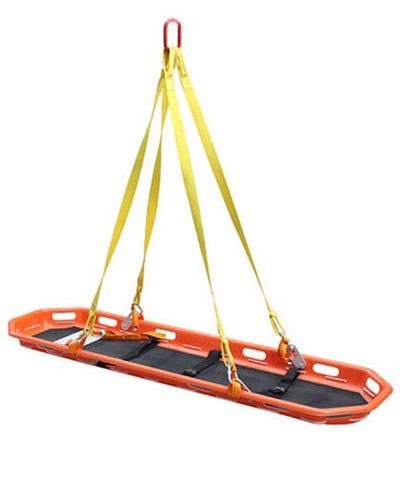 Hypodermic needles: Two hypodermic needles were found on Bradley Road and Nelson Road May 17. Police collected them and took them to Scarsdale Volunteer Ambulance Corps for proper disposal.
On May 17, a Johnson Road resident reported two more hypodermic needles in her driveway. Police collected them and took them to Scarsdale Volunteer Ambulance Corps for proper disposal.
On May 17, a pedestrian out for a walk found another two hypodermic needles on the ground of Nelson Road. Police collected them and took them to Scarsdale Volunteer Ambulance Corps for proper disposal.
Callers reported finding at least four hypodermic needles dispersed throughout the area of Boulevard, Clarence Road and Sprague Road on May 17. Police collected the needles and took them to Scarsdale Volunteer Ambulance Corps for proper disposal.
According to police, all hypodermic needles – more than a dozen – were capped when found. Due to the proximity of found needles near Edgewood School grounds, including the playground, police are increasing patrols of this area. Detectives are actively investigating the matter and caution the public to refrain from touching discarded needles. If anyone finds a hypodermic needle, police should be called in order to handle and properly dispose of the needle.
Stolen car
Overnight May 17 into 18, an unlocked 2016 BMW X5 was stolen from a Carthage Road driveway. It was valued at $30,000.
Car break-in
On May 17, an Axtell Drive resident reported his unlocked, parked car had been entered overnight, and approximately $6 in quarters was stolen.
Shoplifting
On May 16, the manager of the Popham Road CVS reported that a man entered the store and stole at least 13 male hygiene products, totaling approximately $127. Video surveillance footage shows the man placing the items in a black bag and leaving the store without paying for the merchandise. Store security alarms activated, but the man did not stop as he was leaving.
ID theft
On May 15, a Richelieu Road man reported someone cashed a fraudulent check for $8,000 against his Citibank account.
Dispute
A boyfriend and girlfriend were having a verbal argument in a white Honda Civic with tinted windows on Palmer Avenue May 12. A concerned caller notified police. Police spoke with both parties, who had calmed down and said they would address the initial problem at a later time.
Loitering
A man was sitting in a green common area of a Popham Road building May 16. He told police he was a Village resident and was just resting. Police advised him the area was for building residents only, and the man left.
Flashlights
Police investigated a report of people walking with flashlights behind Westchester Reform Temple at 7 p.m., May 12, and encountered a Mamaroneck Road family who said they were out looking for their cat that had gotten loose and run away. Police advised other patrol units and broadcast a radio description of the lost cat, in case any other patrol units came across the animal while out on the road.
A man using a flashlight in a rear yard on Franklin Road was a homeowner cleaning his outdoor grill in the dark, at 9 p.m., May 15.
A Hamilton Road man reported seeing a man with a flashlight in a neighbor's backyard, near the neighbor's back door, around 2 a.m., May 16. The man did not call police at the time because he did not know if the man with the flashlight lived at the house – or was a possible trespasser. Police are following up. There were no signs of forced entry or criminal activity at either house or near either homeowner's cars.
Bone
A Cambridge Road resident reported an "unusual bone" in a garden bed May 14. Police examined the bone and advised that it appeared to be "an old dog bone." The resident said he would dispose of it.
Mail
Police examined a pile of mail, dating back two months, in front of a Greenacres house May 16. There was no sign of forced entry or suspicious activity at the house.
Executive order pandemic restrictions
Police reminded people on Roosevelt Place to maintain social distancing May 12. The people had facemasks in their pockets and put them on after police spoke with them.
Workers removing trees on Post Road stated the work was essential because they were removing hazardous trees that had previously fallen and performing maintenance landscaping duties May 13. Police referred the incident to the building department for follow-up.
On May 13, police dispersed multiple people from the Scarsdale High School track and reminded them that school grounds were closed.
Using a patrol car's public address system, police advised a group of people hanging out on Wilmot Road that they needed to maintain social distancing and wear masks if social distancing could be compromised. The people put on masks and separated from each other before police left the scene.
On May 15, police advised painters on Boulevard about NYS pandemic guidelines.
Workers were observed performing non-essential work on a fence outside a Circle Road house May 15. The job foreman claimed he had a work permit from the Village; however, follow-up with the building department showed that the permit only covered essential work – not the kind of work being performed on the fence. Police dispersed the workers from the scene and shut down the job.
A family was playing at Aspen Park May 16. Police dispersed them from the park and informed them it was closed.
On May 16, police dispersed approximately 25 people from the Scarsdale High School track and informed them that school grounds were closed. Later that day, they dispersed approximately 50 people from the track.
A Huntington Avenue resident reported that a neighbor might be having a gathering with an absence of social distancing May 17. Police investigated the complaint, and discovered four adults sitting outside in the neighbor's back yard. They were observing more than six feet of distance between each other. The neighbor said it was not a gathering. Instead, friends who had been out walking their dog stopped by to say hello.
Welfare check
A friend asked police to check on an Olmsted Road woman who stated she was not feeling well May 12. Police performed a welfare check. The woman reported she had been congested but was now feeling better.
Police checked on a homeless man who appeared to making a campsite in the woods near Fox Meadow School May 14. The man said he was just stopping there to rest while on his way to the train station. He said he did not intend to stay there, and he continued on his way.
Cars and roadways
On May 11, police taped up a low-hanging wire on Black Birch Lane and notified Verizon.
On May 12, police secured a low-hanging wire on Nelson Road and notified Verizon.

On May 13, police notified the highway department about a dead opossum on Gaylor Road, for purposes of removal.
Police removed a broken crosswalk sign from the intersection of Fenimore and Brewster roads May 13. They notified the highway department for replacement.

On May 13, police removed a fallen cable wire from Spier Road and notified Optimum.
On May 15, Con Edison was notified about a branch hanging on a primary wire at Barry and Tunstall roads. The road was closed while Con Edison safely removed the branch.
The driver of a car idling on Brown Road around 3 a.m., May 17, said he was dropping off a friend. Police confirmed the story.
Police helped a pedestrian cross Weaver Street May 17.
One car accident was reported in the Village during the reporting period.
Civil matter
A Post Road man said he was having some problems with a tenant over shared spaces inside the house May 16. Police advised the man it was a civil matter.
Dogs
An Obry Drive man found a small, gray and white, "friendly" dog on his property May 12. The dog did not have any tags. The man said he posted a notice about the dog on the "Scarsdale Buzz" Facebook page and would retain possession of the dog in the hope that the owner would pick it up. Police advised the man to call them again or contact New Rochelle Humane Society if the owner fails to get in touch.
On May 15, a Corell Road man reported his dog was attacked by another dog. As his family and the dog were going for a neighborhood walk. Specifically, the man said a brown Poodle-mix dog left its property, where its owner was standing, to come out to the street. There, the Poodle-mix made contact with the man's Golden Retriever. No bites or physical injuries were reported. Police spoke with the owner of the offending dog. The owner confirmed the story, as described, and said her dog was "friendly but hyperactive" and approached the Golden Retriever "to say hello." Police issued a verbal warning to the dog owner, regarding Village ordinances against loose dogs.
Noise
Police advised a Cushman Road family that neighbors complained of noise after 11 p.m., May 15. The family said they would reduce the noise and go indoors.
On May 16, police instructed a Kensington Road resident to lower the volume of music at home after neighbors complained about noise.
Lost
A woman came to headquarters to report the loss of her work ID somewhere in the Village between May 12 and May 15.
Firefighters
On May 12, firefighters found a gas odor in a Christie Place residential building. Con Edison traced the source of the odor to Chat restaurant, where multiple gas leaks were found in the kitchen. Con Edison red-tagged affected appliances and shut service to them.
On May 14, a 15-year-old boy was struck by a falling tree limb in the rear wooded area of a Rock Creek Lane property. The boy was described as conscious and breathing, showing signs of leg trauma involving multiple injuries. Firefighters assisted Scarsdale Volunteer Ambulance Corps members lift the boy out of a sloping area the woods, with a backboard and basket stretcher, where the injury occurred. He was transported to Westchester Medical Center for treatment.
On May 16, firefighters found elevated levels of carbon monoxide in a Catherine Road house. Firefighters ventilated the house and stood by for Con Edison. The problem was traced to an A/C unit pulling air into a boiler room as the A/C was running. The homeowner was advised to stop using the appliance until it could be serviced.
On May 17, firefighters and Con Edison responded to a report of a gas odor inside Chat restaurant. It was discovered that a kitchen appliance gas valve was not in a completely closed position. The slight opening in the valve only powered some pilot lights, while others went out. This caused an accumulated of unburned gas to collect inside the restaurant. Con Ed workers shut the gas valve to all appliances completely. Firefighters ventilated to ensure safety.
On May 17, a dryer in a Willow Lane house was emitting a burning odor, according
to the homeowner. Firefighters ran the dryer and did not detect an odor. They advised the homeowner to call them again if the odor returned.
This report covering police and fire department activity from May 11-17 has been compiled from official information.

This police report is sponsored by Scarsdale Security who does more than just security. Contact them about remote video for your home or business. Call 914-722-2200 or visit their website.