Police Report: Woman Dies After Being Ejected from Car in Hutchinson River Parkway Accident
Wednesday, 20 January 2021 16:59
Last Updated: Wednesday, 03 March 2021 12:42
Published: Wednesday, 20 January 2021 16:59
Traci Dutton Ludwig
Hits: 1033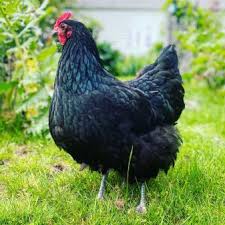 Fatal accident: Shortly before 7:30 a.m., Jan. 13, firefighters were dispatched to the northbound Hutchinson River Parkway at Exit 22, after 911 operators received numerous calls about a car rolling off the Hutchinson River Parkway, near the Mamaroneck Road exit. Upon arrival, Westchester County police and Scarsdale Volunteer Ambulance Corps were already on location. There, they found a single-vehicle, rollover accident off into the woods on the right side of road. The vehicle was down an embankment with extensive damage, according to official reports. A single female occupant was found outside the vehicle. She had been ejected from the car during the rollover, officials believe. SVAC checked the occupant and declared her dead. Her name has been withheld, but she was reported to have been a resident of New York City. A check of the wooded area and the vehicle for any other occupants was negative. The accident is being investigated by WCPD.
Ex-employee accused of stealing and damaging property at Quaker Ridge Golf Club
A man in a black puffy jacket, identified as an ex-employee, was reportedly seen "taking something" from Quaker Ridge Golf Club and driving across the greens in his car to leave Jan. 15. According to an employee, the ex-employee had come to the club and was "acting and speaking strangely." The employee thought the ex-employee left, but later she realized he had only gone into the basement. She saw his walking from the basement to his car carrying a large cardboard box. Later, she said she discovered that an expensive "cappuccino printing machine" was missing from the basement. The value of the machine was reported to be $2,000. Damage to the greens, caused by the car driving over them, was reported to be $5,000. Damage to a fence, which the ex-employee drove through, was reported to be $8,500.
Car break-in
On Jan. 11, a woman working at a Mamaroneck Road house reported her backpack had been stolen from her unlocked car while she was on the job. It contained $750 cash, pre-paid debit and credit cards, her driver's license and a key fob.
Identity theft
On Jan. 12, a Greenacres Ave. resident reported someone filed a fraudulent unemployment claim in his name.
On Jan. 12, a Carthage Road resident reported an incident of identity theft. A fraudulent Zelle transfer was made from his account, and someone at a Verizon store either swapped out or duplicated his SIM card in an attempt to set up a new account. The man was able to alert his bank and close his accounts. Police are following up.
On Jan. 13, a Harvest Drive resident reported someone filed a fraudulent unemployment claim in her name, using her maiden name.

On Jan. 13, a Hampton Drive resident reported someone filed a U.S. postal service change of address request for her without her permission. Her mail was being forwarded to an address in Miami, Florida, and the address on her credit cards was also changed. The person who committed the identity theft also apparently intercepted a renewed credit card.
Someone fraudulently ordered a Dell computer, billed it to a Franklin Road woman, and had the computer delivered to her Franklin Road address Jan. 14. The woman realized it, returned the computer and cancelled the compromised account.
Suspicious withdrawal
A man entered a Palmer Avenue bank four times and attempted to withdraw funds that had no cleared Jan. 14. The last attempt was to withdraw $13,000 in funds. The bank manager became suspicious and called police. The man was last seen leaving Palmer Ave. in a gray Jeep Cherokee.
Dispute
On Jan. 11, a Post Road resident reported she had an altercation with a housemate that "could have become physical." Police informed supervising staff members at the living community and advised the housemates to stay away from each other.
Tire tracks
On Jan. 12, a Palmer Avenue resident asked police to come to her house, so she could show them tire tracks in her driveway that she felt were suspicious. She was concerned, first, because there were unexpected tire tracks in her driveway and, second, because "the tire tracks were too perfect to be normal." Patrol closely examined the tracks and noticed that there were multiple sets of tire tracks in the driveway, including two from vehicles with a single front steering wheel that made a complete tight U-turn in the driveway. Based off of patrol's experience within the Village, the tire track evidence and knowledge of how the sanitation department operates, it was determined that one of sanitation department's Ford F-150s had pulled into the driveway, multiple Cushmans had dropped off their garbage pick up, and then the F-150 backed out of the driveway back out onto Palmer Ave. As to the calling party's claim that the tire tracks were suspicious because they were too perfect, patrol clearly observed tracks from the steering wheels of the vehicle as the wheels were cut to either make the turn from or back out onto Palmer Avenue. Nonetheless, patrol conducted an exterior check of the house with the resident. All was found to be in good order. Despite patrol's findings, the homeowner still felt the tire tracks were "suspicious." Patrol recommended that she contact the sanitation department regarding its use of her driveway in the future.
On Jan. 13, a Secor Road women called reported that contractors working in the area were leaving mud tire tracks in the roadway. Police spoke with the contractors who said they clean the roadway at the end of each workday, but they agreed to clean the roadway sooner, on that day, because it was bothering woman.
Recyclables
A person was observed going through recyclables on Jefferson Road Jan. 13. The person was gone when police went there for follow-up.
Box
On Jan. 13, a Brewster Road security guard reported that a woman dropped off a suspicious package and left. Police examined the package, which was revealed to contain an adhesive mousetrap, and removed it for disposal.
Cars and roadways
Police advised Verizon about fallen wires at Post and Burgess roads Jan. 11.

The highway department removed a Christmas tree that had blown into Post Road Jan. 11.
On Jan. 11, a highway department worker, driving a Village vehicle on official business, struck a stone post while reversing out of a Richbell Road driveway.

A caller reported smelling sewage at Rock Creek Lane and Sycamore Road Jan. 11. Police advised the fire department and the highway department.
Firefighters and Con Edison were called after a resident smelled natural gas on Aspen Road Jan. 11.
A caller reported erratic driving by a Mercedes Benz in the Village Jan. 11. Police identified the car and followed it. Police did not observe any violations or erratic driving. The Mercedes pulled into a driveway in the area of Mamaroneck Road. The driver said he was going to stay home for the rest of the night.
On January 15, a minibus transporting four students on Mamaroneck Road suffered mechanical problems and would no longer move forward, only in reverse. Police helped the driver navigate the bus into a parking lot at Scarsdale Middle School. The school and bus company were organizing a replacement bus.
A caller reported a man walking in and out of various driveways on Post Road and called police Jan. 16. The man was nowhere to be seen when police arrived.
A Heathcote Road church official called police about an unknown car parked in the lot "for several days" Jan. 16. Police told the official she would have to call a tow service since the parking lot was private property.
At 5 a.m., Jan. 17, a caller reported observing an occupied white vehicle parked on Woodland Place. The caller further advised that the movement he observed in the vehicle seemed suspicious to him. Police went to the scene and noted that the car was unoccupied. A parking summons was issued.
A stop sign fell over at Hamilton and Rodney roads Jan. 17. Police notified the highway department and put up a temporary stop sign.
Animals
On Jan. 11, a Walworth Avenue resident reported a loose chicken in his driveway. Police went to the scene, but there was no fowl in sight.
A caller reported seeing an unleashed dog on Fox Meadow Road Jan. 16. It was not there when police checked the street.
Pandemic orders
On Jan. 12, police informed a group of approximately ten kids at Greenacres School to wear masks while playing basketball, as per Governor Cuomo's orders.
On Jan. 13, a caller from an East Parkway establishment reported non-compliance of a customer. Specifically, the caller and other employees said a man was sitting at the establishment eating and not wearing a mask, both of which violated store policy. When the male was approached and asked to put on his mask, he became irate and threw his food on the floor. The man left the establishment prior to patrol's arrival. The manager on duty advised that at this time she did not wish ban the man from the store but will talk to the district manager in regard to the incident.
Village code
On Jan.11, a Sycamore Road resident reported a neighbor was hosting a physical training session in her garage and the noise was disturbing the resident's child who was trying to concentrate on schoolwork. Police went to the scene and listened to the volume of the trainer's voice and the music coming from inside an open garage. At no time, did the noise level become unreasonable or violate Village code.
A Ross Road resident complained of early morning leaf blower use outside her house Jan. 13. Police went to the scene and observed Village workers performing their normal jobs on Village property. Police advised the foreman of the complaint.
After a neighbor complained, workers on Fenimore Road lowered the volume of music Jan. 13.
At 2 a.m., Jan. 16, a Popham Road resident complained that she heard loud girls' voices either next door or outside her building. Police went to the area to investigate but did not hear any loud voices.
On Jan. 16, a large number of youths had gathered at Edgewood School grounds, apparently to participate in a memorial. Police dispersed them since they were there after dark, when school grounds were closed. Police also cautioned them to follow Covid restrictions, including mask wearing and social distancing.
Lost and found
On Jan. 11, a person found an Infiniti car key fob at Scarsdale High School and gave it to police for safekeeping.
While driving on Griffen Avenue Jan. 11, police came upon a blue paper bag containing personal items, including sock and shoes, a beanie hat, nail polish, scarves, a brochure, a reusable shopping bag and cash. Police picked up the bag and vouchered it for safekeeping.
On Jan.12, someone found a white iPhone near the high school and gave it to police. Later a woman reported losing her iPhone while on a walk near the high school. She successfully unlocked the phone with a passcode and provided ID information to successfully reclaim her phone.
Police found a license plate on Garth Road and returned it to its owner in the Village of Scarsdale Jan. 13.
Firefighters
On Jan. 12, firefighters stood by for Con Edison at the site of a gas leak on Cushman Road.
On Jan. 13, a mother's key fob stopped working on Lyons Road, and her child accidentally got locked inside the car for several minutes. Firefighters helped open the car door, and the child was released, unharmed. The mother and child went to Davis Park.
On Jan. 15, an Autenreith Road homeowner accidentally got locked out of her house. Firefighters were able to gain access to let her inside, after police confirmed her identity.
This report covering police and fire department activity from Jan. 11-18 has been compiled from official information.

This police report is sponsored by Scarsdale Security who does more than just security. Contact them about remote video for your home or business. Call 914-722-2200 or visit their websiteThis police report is sponsored by Scarsdale Security who does more than just security. Contact them about remote video for your home or business. Call 914-722-2200 or visit their website.