Police Report: ID Theft and Check Fraud Steals More than $15K+ in Combined Fraud
Wednesday, 17 March 2021 16:44
Last Updated: Wednesday, 17 March 2021 16:50
Published: Wednesday, 17 March 2021 16:44
Traci Dutton Ludwig
Hits: 865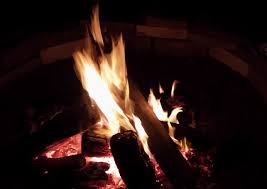 Identity theft, check fraud: On March 9, a Black Walnut Road resident reported that someone fraudulently accessed her credit card and initiated activity totaling $2,994. Police advised her to follow up with the financial institution. This occurred after an unknown person had contacted the resident and tricked her into providing personal information, she said.
On March 12, a Brown Road woman reported that someone opened a fraudulent Visa credit card account in her name.
On March 13, a Meadow Road resident reported someone intercepted and altered a check, originally written to Citi Card. The check was then fraudulently written to an unknown person for more tan $13,000.
Fraudulent unemployment claims
Fifteen residents reported fraudulent unemployment claims had been filed in their names this week. Some of them even received bankcards related to the claims.
Housemates
On March 10, a Post Road woman alerted police to her concern that her housemate might try to cut her hair against her wishes that night. Police alerted the supervisor of the group house, who said she would look into the matter.
Neighbors
A Meadow Road resident reported a neighbor had been putting notes on her vehicles requesting that she does not park in the street March 12. The neighbor admitted to placing notes on the vehicles, stating she was concerned that plows could not get through. The neighbor was advised to refrain from placing notes on cars and to instead contact police if she was concerned about a parking hazard.
On March 14, a Montrose Road man said he got into an argument with a neighbor after speaking with the neighbor's workers about garbage found on his property, which the man suspected came from the construction site. The verbal argument was noted for documentation purposes only.
Help
A father from Massachusetts called to alert police to the fact that his son had run out of gas in Scarsdale at 11:30 p.m., March 8. The father was on is way to assist the son, but police went to the check on the son. The son was well and waiting in his car on Post Road. He said he had run out of gas in White Plains, while making his way to New York City. Police suggested he could wait at the train station to keep warm, but he declined. Later, police verified that the son had been helped by his parents, and the situation was resolved.
Police helped an elderly Wakefield Road woman turn on lights in her house March 9.
A passenger had an argument with a taxi driver over the requested fare March 13. The passenger wanted to cease the ride on Weaver Street and exited the taxi. The taxi left. Police helped the passenger organize a new taxi.
Security
On March 8, a builder was advised to secure an open gate on Penn Boulevard.
On March 8, a Sprague Road woman asked for help in opening her house door with her key. Police assisted with the key.
A caller reported that a man in a white car might be following her and her friend, who were walking on School Lane and Popham Road, March 10. The caller said the driver did not say anything to them, but the car was parked on the street and she was concerned. Police canvassed the area and did not observe anything suspicious.
An Oakstwain Road woman asked for police to help her resolve "an issue" she was allegedly having with a Con Edison worker March 11. The woman said the technician was there to address a detected gas leak. She further stated she had to leave her house and did not feel comfortable leaving the technician there alone. Police stood by while she communicated with the technician to resolve the matter.
Welfare check
A caller asked police to check the welfare of a Chase Road employee March 12. Police went to the place of employment and spoke with the supervisor. The employee was not at work. The supervisor said she would contact him.
Civil matter
On March 13, a Boulder Brook Lane woman reported someone might have taken property from her house that belonged to her father in January. Police advised her to follow up with an attorney.
Cars and roadways
A caller advised that she observed equipment "fall off" a Con Edison truck near Post and Mamaroneck roads March 8. There was no equipment on the road when police went to check.
Verizon was notified about a fiber optic box on the ground at Bradley and Carman roads March 8.
A caller reported seeing a person driving an SUV holding an infant March 9. Police canvassed the area for the SUV but could not locate it.
Police twice re-secured a loose water main cap on Post Road March 9. The water department was informed.
The water department was notified about water leaking from a main at Franklin Road and Haverford Avenue March 9, as well as from a main on School Lane March 10.
A caller reported a car accident with a FedEx truck on Depot Place March 9. Police helped the drivers exchange information.
Verizon was notified about low-hanging wires at Mamaroneck and Sheldrake roads March 10, Barry Road March 13, and fallen wires on Lebanon Road March 11 and Church Lane March 13.
Police asked drivers to move illegally parked cars on Potter and Lee roads March 10.
Police helped a pedestrian cross Weaver Street March 11.
Police noticed an open car door of a parked car on Graham Road at 3 a.m., March 13.
After unsuccessfully attempting to reach the owner, police closed the car door.
Police removed a fallen branch from Weaver Street March 13.
The highway department was notified about a loose streetlight on Lyons Road March 14.
The highway department was contacted about a fallen pine branch on Reimer Road March 14. Police taped off the area in the meantime.
Village code
A caller complained of loud music coming from outdoor speakers on Sherbrooke Road at 9:15 p.m., March 12. Police informed the homeowner who was playing the music. The volume was lowered, and the homeowner promised to turn off the music at 11 p.m.
After being advised about a noise complaint, a White Birch Lane resident turned off outdoor music at 11:30 p.m., March 12.
After being advised about a noise complaint, a Seneca Road resident lowered the volume of outdoor music March 13.
Lost and found
On March 9, a Popham Road woman reported she lost her wallet approximately three weeks in the past. It reportedly contained a driver's license, Social Security card and an expired "Green Card."
On March 10, police contacted the owner of a lost cell phone found in Chase Park. The owner picked up the lost phone from headquarters later that day.
On March 12, a Sherbrooke Road resident reported he could not find his Apple iPad, Apple magic keyboard or Apple pencil inside his house. He thought the items might have accidentally been thrown out. He requested a report for insurance purposes.
Firefighters found a credit card on Carstensen Road and gave it to police March 12. Police contacted the owner for pickup.
An empty, dirty bag was found on Spencer Place March 13. It was left on a bench in an attempt that the owner could see it if the owner was searching for it. After many hours passed without the bag being retrieved, it was discarded because it was determined to have no value.
Firefighters
On March 8, firefighters investigated a report of an indoor gas odor in a Brite Avenue house. There, firefighters measured low readings behind the kitchen range. Con-Ed Gas was notified and firefighters shut the gas valve while standing by.
An unlit stovetop burner released gas into a Mamaroneck Road house March 9. Firefighters turned off the burner and ventilated the space. Con-Ed Gas was called, and firefighters stood by.
On March 10, firefighters checked a Fox Meadow Road house after the homeowner thought she heard an explosion and felt the house shake. Firefighters found no evidence of an explosion. They asked a neighbor if the neighbor had heard anything, and the neighbor said no. Everything was deemed to be in good order.
On March 11, firefighters climbed into a Brewster Road house through an open window after the homeowner accidentally locked herself out, while her young son was still inside.
Firefighters assisted Fairview Fire District with a working fire that was knocked down by sprinklers March 11.
A resident was burning firewood in his backyard at Bell Road and Boulevard March 14. Firefighters stood by while the embers were fully extinguished.
Firefighters investigated a reported "hissing" sound near a gas meter on Saxon Wood Road March 14. Upon investigation, it was determined there were no observed odors or leaks. Con-Ed Gas confirmed there were no leaks.
This report covering police and fire department activity from March 8-14 has been compiled from official information.

This police report is sponsored by Scarsdale Security who does more than just security. Contact them about remote video for your home or business. Call 914-722-2200 or visit their website.