Disputes, Noise Complaints, Loose Dogs and a DWI: From the Scarsdale Police
Wednesday, 31 March 2021 12:15
Last Updated: Wednesday, 31 March 2021 12:25
Published: Wednesday, 31 March 2021 12:15
Traci Dutton Ludwig
Hits: 885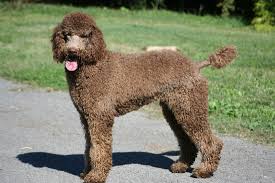 DWI arrest: On March 27, police arrested Ephraim Jamar Weir, 24, of the Bronx, on charges of aggravated driving while intoxicated with a blood alcohol content of .18 of more with no priors, driving while intoxicated – first offense, speeding in zone and third-degree aggravated unlicensed operation of a motor vehicle. The arrest followed a traffic stop after police radar measured that Weir's 2018 BMW was traveling on Post Road at a speed greater than the posted limit. Upon approaching the door, police detected a strong alcoholic beverage odor. Weir showed physical signs of intoxication and was asked to perform field sobriety tests. Weir was then arrested and taken to headquarters for processing. A Datamaster test measured his blood alcohol level at .18. He was later released on his own recognizance with an appearance ticket for March 31 at Village Justice Court.
Car break-in
Credit cards and gift cards were stolen from a parked and unlocked car parked on Secor Road, at the owner's place of work March 27. The cards were subsequently used. The owner learned this after his bank notified him of numerous suspicious charges.
Check fraud
An 18-year-old Heathcote Road man reported receiving a fraudulent check for $1,400 to pay items and an additional cost to move the items. The man said he had already sent payment for the moving service he had scheduled.
Scam
A caller alleging to be a Con Edison employee told a Post Road man that his electricity would be turned off if he did not make an immediate payment March 24. The man realized it was a scam, but not before revealing some personal information. He wanted police to document the incident.
Unemployment fraud
This week, 11 residents reported fraudulent unemployment claims were filed in their names. One fraudulent claim was even filed in Colorado.
Court
The on-call Village Justice facilitated an arraignment following the arrest of one person by MTA police at 6:40 a.m., March 25.
Altercations
Several people reported seeing a white man in his 50s wearing a blue shirt yelling at least two women on Garth Road at 11:30 a.m., March 25. One of the women said the man might have been intoxicated. A passerby tried to intervene and the man then started yelling at the passerby, before the man continued on his way into Eastchester. Scarsdale police notified Eastchester PD.

Stonewall Lane neighbors were having a dispute over one neighbor's renovation project March 27. It was determined to be a civil matter, and the building department was advised for follow-up.
Suspicious
A Harwood Court business owner reported a man had come into the store and was making "unusual statements" for an "extended period of time" March 24. The man was described as a white man, wearing a blue sweater. Police located the suspected man outside. He said he had gone into the store to inquire about purchasing a gift card. Police advised him that the owner no longer wanted him to come into the store.
A caller reported seeing a white man, dressed in black and wearing hoodie, looking into backyards with binoculars on Huntington Avenue at 6:30 p.m., March 24. The described man was no longer on scene when police arrived.
A Corell Road resident showed police video footage of a person approaching the resident's house around 6 am, March 27. After walking near the front door, the person immediately turned and walked away. The person then got into a car and stayed there for a few minutes. There was no evidence of a crime or criminal intent.
An Oxford Road man was concerned because an unknown man was ringing his doorbell and would not leave March 28. Police spoke with the man. He was delivery driver, attempting to make a delivery. But, he was mistakenly at the wrong address.
Wedding ring
ON March 27, a man reported someone "pick-pocketed" his $304 gold wedding ring while he was walking on East Parkway "a few days ago." He alleged that someone bumped into his, and when he got into his car he noticed the ring was missing from his finger. Later, he acknowledged that the ring might have slipped off his finger and fallen to the ground somewhere. He said he purchased the ring two or three days ago, but he waited to notify police because he was busy. At the time of the report, it was not clear if the ring had been stolen or lost.
Trash
A Fox Meadow Road landlord called police alleging that a tenant was throwing his furniture away without his permission March 25. Police went to the scene and saw a pile of household items at the curb. The tenant said the items belonged to her and she was throwing them out because they were old, moldy and no longer of use. The items included a bookcase, folding chairs, pillows, car mats, an ottoman, cardboard boxes and other trash. Police attempted to contact the landlord to confirm the proper owner of the items, but the landlord could not be reached.
Accidents
A bicyclist reported he was struck by a passing car at Butler and Fox Meadow roads March 22. He said he was not injured, and he did not request an ambulance.

A driver reported being in a minor car accident with another driver who left the scene on Post Road March 22. No in juries were reported. Since the other driver left, she said she left too.
One car accident was officially reported in the Village this week.
Cars and roadways
A Harvest Drive woman reported construction workers were "blocking her driveway and giving her a hard time" March 22. The project manager addressed the issue with the workers and resolved the situation before police arrived.
A Brite Avenue man reported seeing a man driving a gray Subaru taking photos of his house and other houses on the street for no apparent reason March 23. Police canvassed the neighborhood for the car but could not find it.
Police notified Altice about a fallen wire on Lebanon Road March 23.
A parked car with blacked out windows on Farragut Road was identified to be occupied by a private investigator, with paperwork for a job, March 24.
A truck got caught in low hanging wires on Scarsdale Avenue and pulled them down March 24. Police notified Con Edison and Verizon and closed the roadway to traffic until the low wires could be addressed.
A caller reported a "tree" in danger of falling over near the Gulf gas station at Heathcote Road and Weaver Street March 26. Officers spoke with the owner of the gas station who advised there are no trees there, but he said there was a tilted utility pole nearby. Con Edison had recently examined the pole, and it was determined to be stable. Police asked Con Edison to check the pole again as a precaution.
A person came into headquarters to report he had seen a car run a red light on Post Road and "almost hit his car" March 28. Police attempted to identify the other driver using license plate info, provide by the person, but attempts were not successful.
Shortly after midnight, March 29, a caller reported a "suspicious vehicle" parked at the Scarsdale Avenue gas station "making a lot of noise." Police went to the scene and found a man attempting to pump gas into his car. The man said he was having difficulty and watched instructional videos on his phone to help problem solve the pump issue. Police then advised him that the pumps were off for the night and the station was closed. They directed him to an open gas station.
Around 1 a.m., March 29, police noticed an outdoor heater had fallen over on Christie Place. Damage was noted on the top of the heater. Police logged it for documentation purposes only.
Repairs
Water was observed running from a toilet at an East Parkway bathroom March 22. Highway personnel arrived on scene to address the matter.
Village code
An instructor was giving a family's kids a music lesson on Springdale Road March 22, but a neighbor complained about noise. Police advised the homeowner. She said she would advise the instructor to keep the volume of music lower.
A caller reported hearing "an indescribable loud noise and screaming" coming from a Fox Meadow Road house March 25. Police went to the house. There, a family was eating dinner. They said they were unaware of any loud noises or screaming.
Youth were observed fishing at Hochberg Pond on Olmsted Road, in violation of posted signs, March 27. One youth said he approached the pond from the opposite side and did not see the sign. Police pointed out the sign to avoid future confusion. The youths' fishing experience was stopped.
A false alarm was sounding at a Gatehouse Road house March 28. Firefighters were called to silence it, since no homeowner contact information could be found. A Village code noise violation was issued.
Animals
A loose brown poodle was reported at Garden and Mamaroneck roads March 22. It was gone when police arrived.
A neighbor complained that a Brown Road dog was outside and "constantly barking" for 20 minutes March 24. On scene, police did not see or hear any barking dogs. The owner was advised of the complaint. She said she was aware of Village code and she stated her dog was not "constantly barking" as the neighbor alleged.
A loose brown dog was observed on Cushman Road March 25. Neighbors identified it as a Garden Road dog named "Teddy." Police went to Teddy's owner's house and saw "Teddy" inside. The owner said an electric fence was going to be installed to address the problem with "Teddy" escaping from the yard.
On March 26, a caller reported that two large dogs were inside a closed BMW in a Palmer Avenue parking lot. Investigating officers saw that all car windows were cracked open, and the dogs appeared in good health. While police canvassed the grocery store and pet store for the car owner, the car left the scene.
Lost and found
A pair of designer sunglasses in their case was found on top of the police emergency call box on East Parkway March 23. Police vouchered them for safekeeping.
A tan baseball hat and personal papers were found on a stone wall on Chase Road March 27. Police contacted the person whose name was listed on the papers, and the person asked that the papers be held for safekeeping.
On March 28, a Lyons Road woman reported losing her wallet and driver's license in Davis Park on March 26.
Firefighters
A few bags of trash caught fire at a Lee Road construction site March 23. A neighbor reported the fire to police, and patrol extinguished the flames with a portable extinguisher. Firefighters then arrived and checked to make sure the fire was out and the embers were not in danger of reigniting. It was determined that the fire was caused by the improper disposal of polyurethane wood varnish and saw dust.
On March 23, firefighters identified a small gas leak inside a Sage Terrace house and stood by for Con Edison.
After a Mamaroneck Road resident reported a charred odor coming from her dryer March 24, firefighters checked the gas dryer and found no evidence of burning. They advised her to have the appliance serviced.
Firefighters shut power to a malfunctioning gas range and advised the homeowner to call for repair March 24.
On March 25, firefighters assisted a youth that flipped over his bike's handlebars and fallen to the ground during a biking accident. Scarsdale Volunteer Ambulance Corps arrived and transported the youth to White Plains Hospital Center.
Firefighters assisted at a three-car accident on the Hutchinson River Parkway March 26.
This report covering police and fire department activity from March 22-28 has been compiled from official information.