Police Report: Honda CRV Stolen from East Parkway, Erratic Easter Bunny
Thursday, 08 April 2021 08:41
Last Updated: Thursday, 08 April 2021 19:06
Published: Thursday, 08 April 2021 08:41
Traci Dutton Ludwig
Hits: 631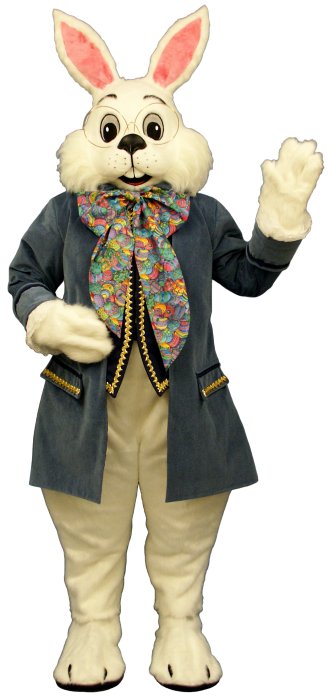 Stolen car: On March 30, a Hartsdale woman reported her $35,000 2020 Honda CRV had been stolen from the East Parkway commuter lot. She said she parked the car there around 8:50 a.m. She discovered it stolen around 5 p.m. She had both sets of car keys in her possession, and there was nothing of value inside the car.
Car break-in
On April 3, a Tunstall Road man reported that his car had been broken into the previous night. Nothing was stolen, and no damaged was observed.
Stolen sign
On March 30, a witness reported seeing two unknown individuals pull up to the intersection of Coralyn Road and Reynal Crossing and steal a stop sign. The theft allegedly occurred around 11:50 p.m. the previous night.
Identity theft
A Kensington Road resident reported someone opened a fraudulent PayPal account in her name and charged $1,900 of transactions through the account. The resident learned of the incident after being contacted in writing by collections agencies. A false address was used in association with the account.
On March 30, a Paddington Road man reported a fraudulent debit card account had been opened in his name and his wife's name.
Fraudulent unemployment claims
This week, nine residents reported that fraudulent unemployment claims were filed in their names.
On March 30, one Scarsdale resident reported a person arrested in Delray Beach, Florida, was found with a Key Bank unemployment benefits card in the Scarsdale resident's name. The unemployment claim was fraudulent.
Harassment
A Kingston Road man reported that a woman was filming him and cursing at home while he was on his owner property doing construction work with some laborers March 30. She was described as heavy set, African American, and wearing a white shirt, black pants and a beige jacket. She was gone when police arrived on scene.
Domestic dispute
A caller requested assistance because she and her husband were having a verbal dispute about a family friend spending the night at their house April 3. Patrol mediated the situation.
Handouts
A white man riding a bicycle on Garth Road was allegedly asking people for money March 29. Police went to the scene and saw the noted bicyclist riding into the jurisdiction of Eastchester.
Dolls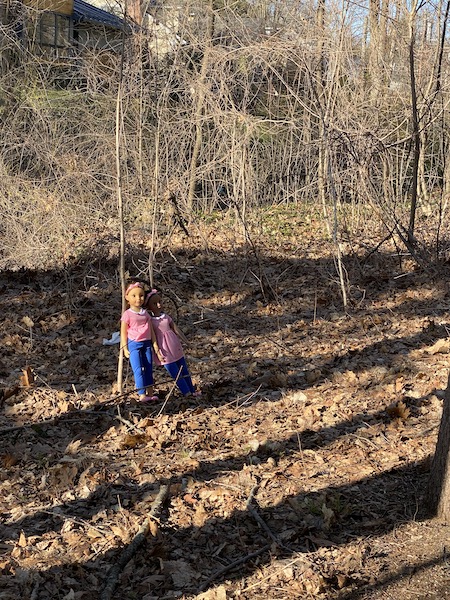 Dolls on Crane Road: Photo Credit Carol Wolfe
A Crane Road resident reported some large dolls were left near her house March 30. They were not claimed by anyone, and she called police. She told police she wanted the dolls removed for disposal.
Easter bunny
A caller reported seeing a man in an Easter Bunny outfit "acting erratically" at Popham Road and Depot Place April 2. The man was known to police and works part time at a local food establishment.
Welfare check
A caller reported employees from her company had been working at a White Birch Lane house, and she was concerned about the homeowner. She requested a welfare check on March 30. Police were unable to reach the homeowner, but they were able to leave a voicemail on the homeowner's cell phone.
At 10 a.m., April 1, a man asked police to check the welfare of his wife whom he had last seen at 7:45 a.m. that morning. The man was calling his wife but she was not responding. Her car was in the driveway, and she was allegedly home with a painter. Police attempted to check on the wife, but she did not answer the door. The man then gave police instructions on how to enter the door. Once inside, police made contact with the wife, who said she had a migraine and had been sleeping. She declined medical assistance. She contacted her husband while police were on scene.
On April 3, police checked the welfare of a Mayflower Road woman. She was okay and said she just came home from a walk.
Taxi
A woman called police at 3:11 a.m., March 31, because she was outside trying unsuccessfully to call a car service to take her to New York City. She said she believed an animal might be following her, and that's why she called police. Patrol called a taxi for her, since Uber and Lyft were not responding at that time of night.
Assistance
On April 3, police assisted Westchester County police in their search for a suspect who fled on foot from a traffic stop on the Hutchinson River Parkway near Mamaroneck Road.
Kids
A woman called and said she could not find her two children near the Bronx River Parkway April 4. While police were attempting to discern her exact location, she said she was just advised that the children were home and safe.
Cars and roadways
Police noted a car with scofflaw status on Stonehouse Road March 30. Patrol spoke with the driver who said he was unaware of the three tickets totaling approximately $400. He said he would go to Village Hall to resolve the matter.
A dry cleaning delivery driver reported his car was smoking, without any evidence of flames, March 30. The fire department examined the car and said the smoke was the result of leaking oil that was burning and creating smoke. The driver's boss arranged for a private tow.
Police removed a low hanging wire from Weaver Street March 31.
Police notified Verizon about a fallen wire at Boulevard and Gaylor Road April 1.
Police informed the highway department about multiple metal rods in the roadway at Fenimore and Fox Meadow roads April 2. The highway department and police safely removed the objects from the roadway.
The water department was notified about a faulty drainage system at a Harvest Drive property April 2.
Two car accidents were reported in the Village this week.
Civil matter
On March 29, a man walked into headquarters to report he was having trouble reaching his contractor to finish a project at his house. Police informed him it was a civil matter.
Dogs and roosters
On March 29, a Heathcote Road resident reported that her two black Collie dogs were missing from her backyard. Later, she notified the dispatch officer that the dogs had been found.
Police issued a warning to one dog owner walking a dog off leash on Greendale Road March 30.
A caller reported seeing a loose dog at Post Road and Lorraine Place March 31. Police went to the scene and did not see any dogs.
A caller reported hearing a dog barking outside on Seneca Road after midnight April 1. Police went to the area and did not hear any dogs.
A medium-sized, brown dog without a collar was reported to be walking around Woods Lane and Drake Road without an owner April 3. Police canvassed the area but did not see the alleged dog.

On April 4, a resident complained about noise from roosters at Brewster and Farley roads. The Village attorney was informed, for follow-up.
A Mamaroneck Road resident found a loose dog and returned it to its owner April 4.
Village code
On March 30, police advised a Secor Road manager to remind his staff to not start yard work too early in the morning in order to comply with Village code.
On March 30, a Sycamore Road homeowner was watching the NCAA tournament outdoors, and noise from the outdoor speaker was bothering neighbors. The homeowner advised he would lower the volume until the game concluded.
A caller said that kids were using a karaoke machine on Brewster Road at 1 a.m., April 2. Investigating officers went to the area and did not see any kids or karaoke machines.
After neighbors complained about early morning construction work on Saxon Woods Road April 3, police reminded a job foreman to advise his workers about allowable work times, as per Village code.

After a caller reported an after-hours delivery to a Scarsdale Avenue business at 11:30 p.m., April 4, police advised both a business employee and the box truck driver of Village code relating to delivery hours.
Lost and found
A cell phone was found at the curb at Paddington and Olmsted roads March 29. Police returned the phone to its proper owner.
Someone left a credit card in the Christie Place parking payment machine March 31. The parking enforcement officer retrieved the card, located the owner and returned the card.
A Fenimore Road resident reported losing a license plate March 31.

A bag containing cosmetic products was found outside a business on East Parkway March 31. Police took the bag inside the place of business and left it on a counter.
A purse was found in Post Road bleachers April 3. It contained anti-depressants, a fraudulent Connecticut driver's license and non-valuable personal items. It was vouchered for safekeeping at headquarters.
On April 4, a credit card was found in the parking lot of Heathcote School. The owner said she already cancelled the card.
Firefighters
Firefighters stood by for Con Edison at the site of a gas leak at Barry and Madison roads March 29.
On March 30, an electrical problem with a Continental Road microwave caused a burnt rubber smell inside the house. Firefighters isolated and shut power to the circuit, and they removed the microwave from the house.
On March 31, firefighters entered a vacant Dolma Road house and noticed a significant water condition inside the basement of the house. Firefighters shut gas and electricity to the house. The homeowner was advised to consult a service provider for repairs.
A moving truck struck an overpass bridge on the Hutchinson River Parkway, causing one uninjured occupant of the truck to be trapped inside the rear of the truck, April 3. Firefighters cut the rear rollup door with a rotary saw and removed it from the track. The occupant was removed using a ladder.
On April 4, a flowerpot was smoldering in a greenhouse attached to a Saxon Woods Road house. Firefighters were able to extinguish the flowerpot and leave everything in good order.
This report covering police and fire department activity from March 29 – April 4 has been compiled from official information.

This police report is sponsored by Scarsdale Security who does more than just security. Contact them about remote video for your home or business. Call 914-722-2200 or visit their website.