Drug Bust in Mount Vernon Seizes Drugs and Fentanyl Worth Millions Plus More from the Scarsdale Police
Wednesday, 28 April 2021 17:06
Last Updated: Wednesday, 28 April 2021 17:16
Published: Wednesday, 28 April 2021 17:06
Joanne Wallenstein
Hits: 5610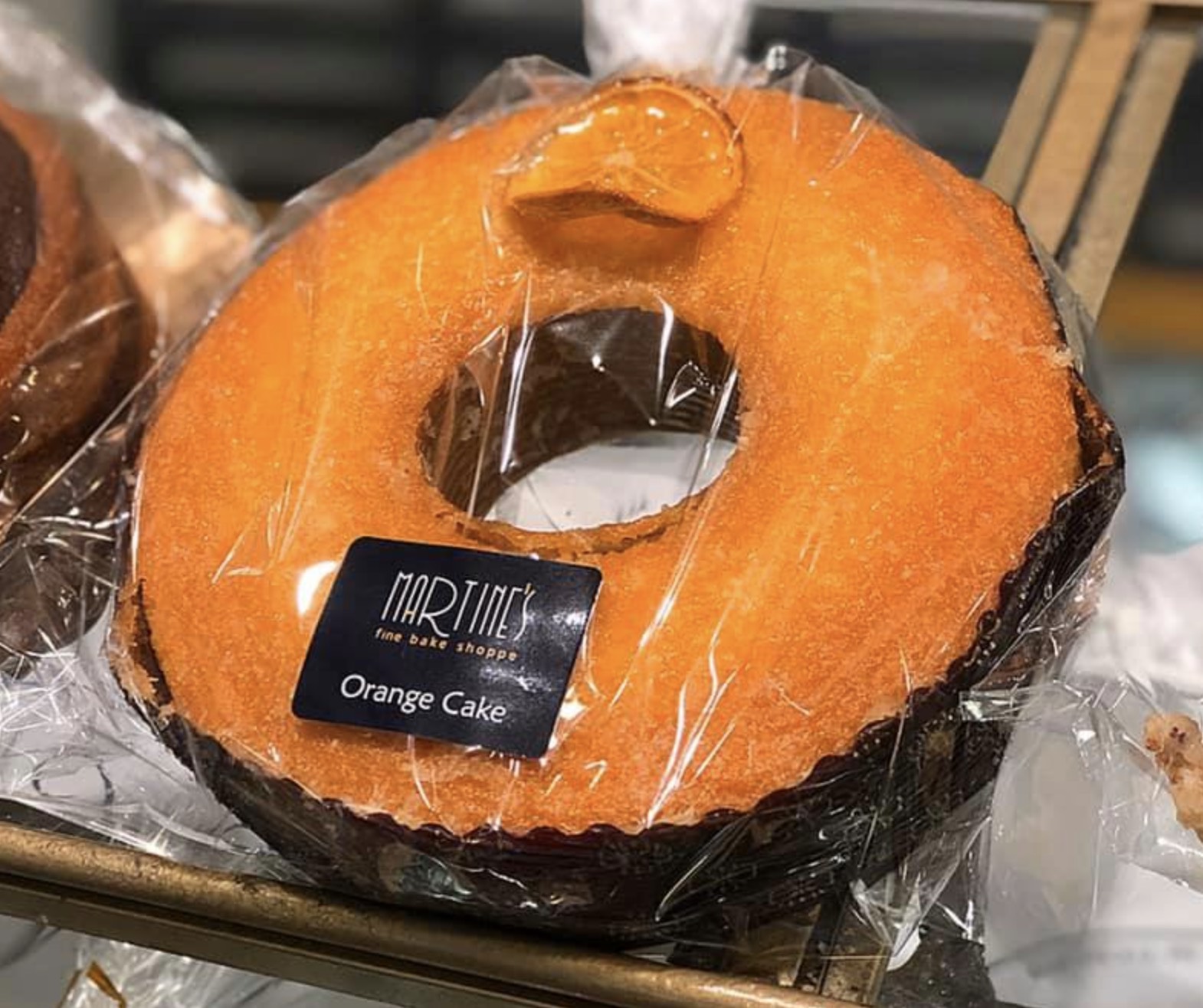 Several million dollars' worth of opiates and other narcotics, including what is alleged to be fentanyl, was seized last week in Mount Vernon following a joint investigation by the U.S. Drug Enforcement Administration's (DEA) New York Drug Enforcement Task Force (NYDETF), New Jersey State Police and the Westchester District Attorney's Office, according to DA Miriam E. Rocah.
Approximately 25,000 pills alleged to be fentanyl, many marked "M30," and an estimated 38 kilograms of alleged narcotics including heroin, cocaine, and fentanyl were found packaged and ready for sale in an apartment in Mount Vernon. In a contemporaneous search warrant executed at a residence in Yonkers, an estimated $35,000 in cash was seized. The substances have been sent to the DEA's Northeast Regional Laboratory for analysis.
An individual was arrested in New Jersey, by New Jersey State Police, in connection with the seized narcotics and was charged in Mount Vernon with two counts of Criminal Possession of a Controlled Substance in the First Degree, pending extradition to Westchester.
DA Rocah said: "Drug overdoses and overdose deaths are plaguing Westchester and our region. We are committed to doing everything we can to get drugs off of our streets and out of our communities and to help fight opiate addiction. We are grateful for the hard work of the New York Drug Enforcement Task Force – including the DEA, NYPD and New York State Police – and the New Jersey State Police for helping us in this effort."
DEA Special Agent in Charge Ray Donovan said: "Two milligrams of fentanyl can cause death, and taking this large amount of fentanyl out of distribution has saved lives. This seizure is indicative of how traffickers are making street drugs highly potent and highly addictive by adding fentanyl. This is a warning that local traffickers vary methods of distribution, some selling only fentanyl and some selling mixtures of fentanyl and other drugs. Therefore, drug users beware, what you may think is one drug, is really laced with something more powerful and deadly."
New York State Police Acting Superintendent Kevin P. Bruen said: "The relentless work and collaborative efforts of law enforcement at all levels has resulted in the seizure of millions of dollars in deadly drugs and the removal of a dangerous criminal who threatened the safety and security of our neighborhoods. We have zero tolerance for those who sell these deadly, illegal drugs. Together, we will continue to aggressively target and eliminate these operations and work to stop the distribution of these deadly substances and the drug-related violence on our streets."
New Jersey State Police Superintendent Colonel Patrick J. Callahan said: "The amount of lethal narcotics seized in this investigation is staggering. There is no doubt that this investigation saved lives, prevented addiction, and made our communities safer. Large-scale operations of this magnitude are a testament to the effectiveness of multiagency collaborations, which require complex coordination of personnel and a willingness to share information and intelligence at every level. We remain committed to working alongside our law enforcement partners to disrupt the flow of these deadly narcotics into our communities."
The NYDETF comprises personnel from the DEA, New York City Police Department (NYPD) and New York State Police (NYSP). The search warrants for the Mount Vernon and Yonkers locations were executed by the NYSP and NYPD with assistance from the DEA. NYSP K-9 Liam also assisted.

Scarsdale Police Report
Arrested for Stealing an Orange Cake
Police made an arrest on an active investigation April 20. According to the arrest report, Dennis A. Schulte, 80, of New Rochelle was arrested on charges of petit larceny after he was allegedly observed stealing a $14 orange cake from an East Parkway bakery. He was released on his own recognizance with an appearance ticket for Scarsdale Village Justice Court.
Stolen Mercedes Benz
An unlocked 2002 Mercedes, with the keys inside, was stolen from a Ridgecrest West driveway during the overnight period of April 24-25.
Stolen
A bicycle was reported to have been stolen from a Fox Meadow garage April 22. It was described as a blue and gray specialized Sirrus X 4.0 model, valued at $1,500.
A Bradley Road woman reported that an Amazon package containing a $784 HP Pavilion laptop computer was stolen from her property April 24. According to the delivery information, the computer was delivered to the house on April 21, and an unknown person signed for the delivery.
Assault
On April 20, a caller reported that an intoxicated man punched someone in the face on Garth Road. The victim was still on scene, but the suspect left. The victim said the assault had been predicated by a verbal argument over the fact that the suspect had been smoking a cigarette. The victim, who had been punched in the face with a closed fist, declined medical attention.
Attempted burglary
On April 24, a Brite Avenue man reported someone attempted to break into his house because he saw pry marks on a $1,000 steel door and doorframe. Investigation showed that the marks – and the attempted burglary – occurred some time ago, approximately more than six months ago.
Stones
A Griffen Avenue resident reported that an elderly woman stole loose driveway stones from the front perimeter of her property April 22. She said the stones had already been loosened by Con Edison work and the stones were lying by the front of her property awaiting the return of Con Edison to reinstall them. The resident confronted the woman and asked her to stop putting the stones in her trunk. A minor verbal dispute ensued and the woman left. The resident was not able to determine neither the total number of stones taken nor their value. The resident gave the license plate of the woman to police, who were able to track down her name and contact information. Police called the woman. She said she started to take the stones because she believed they had been placed outdoors at the curb for trash pickup. She said she had only taken one stone when the resident confronted her. At that time, she placed the one stone back that she had taken and left the scene without any stones. She was advised to avoid going onto the resident's property in the future.
Scam
A Nelson Road woman reported she was the victim of an Internet scam and lost $4,470 April 24. The woman said she thought the scammer was involved in a legitimate hiring process and therefore sent him payment as requested through social payment services. Once she realized the process was not legitimate, she requested her money back, but the scammer did not comply.
Pfishing
On April 19, a Chesterfield Road resident reported an email demanding $5,809 in Bitcoins; otherwise, the sender of the email threatened to release compromising video of the resident. The resident recognized the email as a pfishing scam and did not send any funds. The resident also said she covers her webcam and microphone and she was not worried that any compromising videos had been obtained. The email sender did know one of the resident's passwords; so the resident changed the password.
Mischief
A caller reported multiple cars were vandalized on Brite Avenue April 24. Police examined the cars and noticed that a small amount of white substance, like salad dressing, had been dribbled on the cars. Police contacted the owners of the cars.
Fraudulent unemployment claims
This week, nine residents reported that fraudulent unemployment claims were filed in their names.
Assistance
A resident called police at 9 a.m., April 19, to say she was worried about being home alone. Police then spoke with a home health aide who said she was providing constant supervision of the resident. Offers of medical aid were declined.
Suspicious
On April 19, a resident at Heathcote Road and Morris Lane reported that a person was watching her – crouched down in bushes, wearing a blue medical mask, a dark hat, sunglasses and a burgundy sweatshirt. Police canvassed the area and informed New Rochelle police about the incident, but the person was gone when police arrived to check.
Civil matters
A Broadmoor Road man reported he had a verbal argument with a contractor April 23. He claimed the contractor was "straddling his property" with a backhoe while performing work at a neighboring construction site. He felt that the manner of doing the work might damage his property. Following a verbal exchange, the man said the contractor was "upset" and made comments to another worker about the man. The man said he was also upset and wanted to document the incident.
On April 24, a Donellan Road woman reported that an estranged friend, who recently moved from her residence, has been calling and texting the woman and alleging that the woman has one of the friend's bags. The estranged friend has threatened to make false claims to damage the woman's career. Police advised the woman to block the estranged friend's phone number to eliminate contact.
Accidents
A caller reported a hit-and-run accident on Ogden Road at 8:20 a.m., April 21. The caller said she was turning right from Brewster Road onto Ogden when a car struck the driver's side of her car and did not stop. At 4 p.m. that day, police received a call from the other driver who also wanted to report the accident. The driver said he did not know he was supposed to do in the case of an accident, and that is why he did not stop or report it earlier. Police left a message for the first driver in order to connect both parties and facilitate the exchange of information.
A witness observed a car crash into a utility pole at Bansom and Myrtledale roads and leave the scene April 24. After the accident, it appeared that the passenger and driver changed seats, the witness said.
Cars and roadways
Police advised a pedestrian to walk on the sidewalk and not on the roadway on Weaver Street April 19.
Police helped a driver change a flat tire on Heathcote Road April 20.
Police notified Verizon about low-hanging wires on Heathcote Road April 22.
Police placed a cone on a dislodged catch basin at Griffen Avenue and Weaver Street April 22.
Police picked up debris from Post Road and disposed of it to clear the roadway April 23.
A traffic light went out at Heathcote Road and Palmer Avenue April 24. Police placed five temporary stop signs and two barricades at the intersection and notified repair personnel.
A total of three car accidents were officially reported in the Village this week. However, police responded to other minor accidents for which the drivers did not request formal reports.
Animals
A Butler Road resident reported a possibly inured, young rabbit in his driveway April 20. When police got close to the animal, it hopped away.
A caller reported seeing either a possibly sick raccoon or coyote at Lincoln Road and Crossway April 24. Police went to the described location and did not see any animals.
A resident noticed two loose dogs on Carthage Road and returned them to their owner April 24.
Village code
On April 21, neighbors complained about "loud music" being played at an outdoor construction site in the vicinity of Church Lane and Crane Road. Police went to the scene and noted the music was barely audible over other neighborhood noise, such as power tools and landscaping equipment.
A film crew with a large flood light on Claremont Road was told to halt filming until the production company could obtain a proper permit from Village Hall April 23.
Banging was reported coming from the high school parking lot at 4 a.m., April 24. Police went to the lot and found two Con Edison trucks there with lights on. No banging was heard.
A Kensington Road woman reported that a neighbor was playing loud music, and the woman's husband was unable to work because of the disturbance April 24. Police spoke with the resident, and the music was lowered.
A caller complained about loud music coming from Freightway Road April 24. Police went to the scene and observed a live band playing inside a tent. Police did not feel the noise was unreasonable but advised the event organizer of the complaint.
Lost and found
On April 19, a Carman Road resident reported losing her diamond and platinum wedding ring at Chase Road Park.
A Crawford Lane resident found a credit card in his property and gave it to police April 19. Police contacted the card owner who said he had already cancelled the card.
On April 20, a Berkeley Road woman reported losing two license plates. Police provided her with the appropriate paperwork.
A passerby student found a Huawei brand cell phone near the tennis courts on Mamaroneck Road and gave it to police April 20. Police attempted to identify the owner, but the contact information was in Mandarin.
A set of Volvo car keys was found at the intersection of Bell and Tunstall roads April 24. Police vouchered them for safekeeping.
Firefighters
On April 20, firefighters responded to a reported burning odor at a Huntington Road house. A resident advised he heard a "pop" followed by light smoke in the kitchen. The range, an adjacent GFI outlet and a microwave had no power. Firefighters traced the odor to the range control board and tested the range in another GFI outlet. The outlet immediately tripped the breaker. Firefighters shut the gas and unplugged the electrical connections to the range. Firefighters then turned back on the breaker to the GFI and microwave, which held. Firefighters advised the resident to call for service because of the malfunctioning range.
On April 23, burnt toast in a commercial toaster set off a false alarm at a snack bar at the Alternative School.
On April 23, firefighters stood by for Con Edison at the site of an arcing wire at Post and Fenimore roads.
On April 24, firefighters assisted at a three-car accident on the Hutchinson River Parkway.
On April 25, firefighters advised a Carthage Road resident to call a service technician about a humming sound coming from the refrigerator.
This report covering police and fire department activity from April 19-25 has been compiled from official information.

This police report is sponsored by Scarsdale Security who does more than just security. Contact them about remote video for your home or business. Call 914-722-2200 or visit their website.