Man Arrested for Assaulting Officers, Dog Bites Woman's Neck
Thursday, 23 September 2021 11:26
Last Updated: Thursday, 23 September 2021 11:38
Published: Thursday, 23 September 2021 11:26
Traci Dutton Ludwig
Hits: 868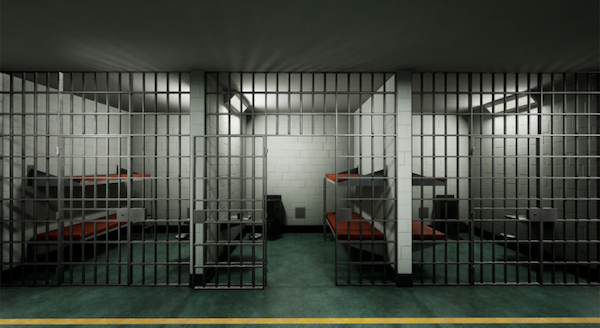 Assault: On Sept. 16, while police were patrolling Mamaroneck Road, they observed a man removing items from the trunk of a BMW parked in the parking lot of the Scarsdale pool. The man said he had gotten a flat tire and had unsuccessfully attempted to order a tow. Police attempted to call numerous tow companies, but many were not answering. When one company answered, the man became combative and argumentative with the tow truck dispatcher. At that point, police began to look further into the man's physical state. In continuing to talk with the man, police discerned signs of intoxication, including the smell of alcohol on his breath and glassy eyes. A further examination of the man's car revealed that it was unregistered and bearing a Connecticut license plate that was assigned to a different car and owner. A check of his identity revealed he was named Raeshone J. Foote, 34, of Mt. Vernon. Foote said he would be registering the car the next day. He also told police he had a valid pistol permit and then lifted his shirt to show police he was not carrying a gun. Police informed Foote his car would be impounded, and he became combative. Police backup arrived on scene, and Foote grew increasingly agitated. With several officers on scene, Foote attempted to grab a 3-4 foot long metal pipe located in the back of his car. Officers told Foote not to grab the pipe, and he disregarded their commands. While Foote was attempting to grab the pipe, an officer put his foot on the pipe to hold it down. Foote pulled up on the pipe and attempted to gain control of it. The officer then grabbed the pip, pulled it from Foote's hands and threw it approximately five to ten feet away. At this point, all officers on the scene used restraining force to bring Foote to the ground. Foote continued to resist being placed in cuffs and also resisted all commands. Once Foote was cuffed, he was placed in the back of a patrol car. There, he used his back and his cuffed wrists to attempt to break the protective glass panel separating the front and rear passenger seats. Foote was irate and verbally threatened the lives of the officers on scene. At headquarters, he continued to make threats and repeatedly kicked the door of his holding cell. The force of his kicks caused the lock on the cell door to become broken, and the cell wall became slightly bent. Firefighters were called to remove the lock, so Foote could be relocated to a jail cell. Foot was charged with second-degree menacing with a weapon, disorderly conduct, second-degree obstruction of governmental administration, third-degree criminal mischief with intent to damage property, assault with the intent to cause injury to an officer, driving while intoxicated, having an unregistered motor vehicle, operation of a motor vehicle with improper plates. In lieu of $5,000 bail, Foote was remanded to Westchester County Jail.
DWI
On Sept. 18, police arrested Emiliano Catemaxcatemich, 27, of White Plains, on charges of driving while intoxicated – first offense, aggravated DWI with a blood alcohol level of .18 or more and an equipment violation. Police came across Catemaxcatemich's car on Mamaroneck Road, where it was disabled with a flat tire, and police stopped to help. While evaluating the situation, police noticed Catemaxcatemich was unsteady on his feet and was showing signs of intoxication. While speaking with police, Catemaxcatemich said he had hit a rock and admitted to having recently consumed six beers. Police conducted field sobriety tests, which Catemaxcatemich was unable to perform successfully. Catemaxcatemich was arrested and taken to headquarters. After arrest processing, Catemaxcatemich was released on his own recognizance with an appearance ticket for Oct. 6.
Stolen bicycle
A black Metro bicycle was reported to have been stolen from a bike rack at Scarsdale High School Sept. 19. It was reported to be worth approximately $737.
Identity theft
On Sept. 14, a Gaylor Road resident reported her banking information had been stolen and was being used to make unauthorized purchases at Walmart.com and Game Stop.
Scam
A Lincoln Road man reported he was the victim of a Con Edison bill pay scam and lost approximately $2,600 in funds that were sent via Zelle to an unknown person Sept. 15.
Landlord tenant issue
A Mamaroneck Road man reported he was being threatened by a tenant who was essentially squatting in his house Sept. 13. The tenant allegedly has posted comments on Social Media in which he admits to squatting and alludes to wanting to kill the homeowner. The tenant has not been paying rent. Then tenant has also allegedly attempted to manipulate the homeowner into investing money into the tenant's venture. Police are investigating.
Suspicious
A suspicious looking man wearing dirty clothes and driving a graffiti-covered van attempted to open a bank account without proper credentials or documents at a bank located near the intersection of East Parkway Popham Road. He left after bank employees refused his request Sept. 14. Later police spoke with bank management and employees about security protocols and staff concerns. Approximately two hours later, the same man returned to a Popham Road store and viewed art in the store. He told employees he was an artist who specializes in painting animals.
A White Birch Lane woman reported two unknown men were on her property Sept. 14. They refused to answer any of her questions. The men told police they were on Village Property, regarding a neighbor's property.
Doorbell noises on Eastwoods Lane were discovered to be from kids ringing doorbells and running away Sept. 18.
Death
A 99-year-old Heathcote Road woman died at home Sept. 17. A doctor on scene said the cause of death was natural causes.
Neighbors
On Sept. 13, police mediated a discussion between Sherbrooke Road neighbors over the cutting down of a tree that had branches hanging over the property line. After speaking with the neighbor's daughter, who explained only dead branches were being cut off to eliminate the risk of the branches falling onto gas tanks, all parties agreed to continue with the work.
Help
Firefighters helped a resident get back in her Drake Road house after she accidentally got locked outside Sept. 16.
A man with a motorized wheelchair needed help getting out of a ditch on Depot Place Sept. 18.
Cars and roadways
On Sept. 13, a caller advised of a possibly abandoned Subaru at Ogden Road and Church Lane. The car had been damaged in the storm and was awaiting removal from the owner's insurance company. With the owner's permission, police towed the car to a tow lot to clear the road.
Con Edison closed Church Lane and Ogden Road to perform emergency electrical work to repair a broken cross arm on a utility pole Sept. 14.
A work truck with the keys inside was reported to be parked on Oxford Road "for a long time" by a resident Sept. 14. Police vouchered the keys for safekeeping. Police called the owner who said the truck was having a problem that could only be resolved the next day.
Dispatch advised Con Edison and Verizon about a fallen wire on Tompkins Road Sept. 15.
A couple repairing a car on jack stands on Bradley Road advised they would be lowering the jacks stands and moving the car shortly Sept. 16.
The owner of a blue Mercedes-Benz parked "for days" on Sherbrooke Road told police the car had been damaged in the recent flood and was awaiting a tow Sept. 16.
An accident was reported on Saxon Woods Road Sept. 17. A van was traveling southwest on Saxon Woods Road, with a Lexus following behind it. The van proceeded over the double yellow to pass some cars that had been involved in another motor vehicle accident. The van then caught a low-hanging Verizon utility wire in the roadway; a ladder resting on the top of the van came loose and fell off the van as a result. The ladder then struck the front and side of the Lexus, causing minor damage. Both drivers said they were not injured as a result.
Police picked up a fallen traffic cone on Brite Avenue Sept. 17.
A driver thought he was being followed by a white Honda, from the Bronx River Parkway through Edgewood, while trying to drive home Sept. 18. When police caught up with the driver, he said he was no longer being followed, was safe with a friend, and he had no contact with the driver.
Three car accidents were reported in the Village this week.
Animals
On Sept. 14, a loose pit bull dog was reported on Carthage Road.

A large raccoon was reported on Madison Road Sept. 16. It was gone when police arrived.
A woman was bitten by a dog at Tunstall and Barry roads Sept. 17. The woman said she was bitten on the neck by a leashed dog while she was out walking on Tunstall Road with her husband and her dog. The leashed dog allegedly began to lunge at her and bark at her and her dog while they were passing in front of the dog's house. Her own dog lunged back at the offending dog and pulled the woman to the ground and dragged her to the offending dog. The dog's owner approached her to help her off the ground, and the offending dog then bit the woman in the neck. The woman was able to get off the ground, stand up and be treated by Scarsdale Volunteer Ambulance Corps members on the scene. The owner of the offending dog was able to provide vaccination records for the dog, but she did not have a dog license. Police sent all necessary dog bite paperwork to the Westchester County Department of Health. They also issued a summons to the owner of the offending dog, for not having a valid dog license.
Village code
On Sept. 15, police issued two summonses to a landscaper and a homeowner for the use of a gas-powered leaf blower, in violation of Village code, on Walworth Avenue.
On Sept. 16, police issued two summonses to a landscaper and a homeowner for the use of a gas-powered leaf blower, in violation of Village code, on Farley Road.
On Sept. 17, police issued two summonses to a landscaper and a homeowner for the use of a gas-powered leaf blower, in violation of Village code, on Lockwood Road and Church Lane.
On Sept. 17, police dispersed a small gathering of people at Black Birch Lane and Saxon Woods Road after neighbors complained of noise.

On Sept. 17, police informed an Overlook Road resident that neighbor had complained of noise. When the noise level was not corrected and neighbors complained again, an hour later, police issued the resident a summons.
On Sept. 18, police issued two summonses to a landscaper and a homeowner for the use of a gas-powered leaf blower, in violation of Village code, on Reimer Road.
A Cambridge Road resident having a graduation party lowered the volume of music playing in the backyard after police informed the resident of a noise complaint Sept. 18. Later, after a second complaint, the music was turned off. After a third complaint about loud screaming and shouting, police issued the resident a summons.
Police asked a Dolma Road resident to lower the volume of music at a gathering Sept. 18.
Police dispersed kids from Greendale Road and Oxford Lane Sept. 18.
Police dispersed kids from Edgewood School grounds at 10:30 p.m., Sept. 18.
Police issued a summons to workers who were using electrical saws and tools on Shawnee Road prior to allowed hours Sept. 19.
Lost and found
On Sept. 13, an Aspen Road resident lost her wallet containing a Columbian driver's license and bankcard.
A passerby found a black cell phone that fell off a car at Garth and Popham roads and brought it to headquarters Sept. 14.
A Sprague Road resident reported the loss of one license plate somewhere in the Village Sept. 15.
On Sept. 15, a Sherbrooke Road man reported he accidentally disposed of license plates after a misunderstanding with a car dealership in which he thought he was being issued new plates.
On Sept. 19, a Chase Bank debit card was found at Scarsdale High School. Police contacted the owner who said she would come to pick it up.
Firefighters
On Sept. 13, firefighters assisted at a rollover car accident on Fenimore Road. One person was transported to the hospital with injuries.
On Sept. 13, a cooking fire was contained to its pot and extinguished in a Myrtledale house. Firefighters ventilated and confirmed there was no extension. According to the fire report, the fire was from a plastic lid left on a burner that was left unoccupied. The resident put out the fire with a pot of water. Some smoke staining occurred on cabinets.
Firefighters stood by for Con Edison at the site of a Brown Road gas leak Sept. 16.

On Sept. 17, firefighters responded to South Woods Lane for an odor of gas in a basement. There, firefighters found a lawnmower that was leaking gasoline in the garage, which caused the odor in the house. The machine was removed, and the odor dissipated.
On Sept. 19, firefighters assisted with a golf cart rollover accident at Quaker Ridge Golf Club on Griffen Avenue. Two people reported injuries. The golf cart rolled over into the greenside bunker on the 11th hole. No extrication was required.
On Sept. 19, a work truck left running by a garage on Rock Creek Lane activated a carbon monoxide alarm. Firefighters observed carbon monoxide readings of up to 45 ppm on the floor above the garage and lower readings throughout the house. They ventilated the structure and advised the homeowner to contact the fire department with any additional concerns.
This report covering police and fire department activity from Sept. 13-19 has been issued from official information.

This police report is sponsored by Scarsdale Security who does more than just security. Contact them about remote video for your home or business. Call 914-722-2200 or visit their website.