Police Report: Greenwich Man Arrested for Driving Friend's Car Without Permission and Causing Accident
Thursday, 02 June 2022 08:22
Last Updated: Wednesday, 22 June 2022 17:56
Published: Thursday, 02 June 2022 08:22
Traci Dutton Ludwig
Hits: 1327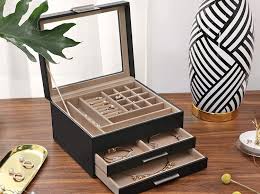 Arrested: On May 24, police arrested Aaron Duncan, 54, of North Salem, on charges of driving with an expired registration and lack of insurance following a traffic stop for the violations. When checking Duncan's profile, police learned there were active arrest warrants for Duncan issued out of White Plains. Police held Duncan at headquarters until police from White Plains arrived and picked him up.
On May 26, a defendant – Kyle Joseph Mori, 20, of Greenwich, CT – turned himself in at headquarters on an arrest warrant. Mori is accused of using a Park Road friend's $40,000 Volvo without permission and involving the Volvo in a car accident. Mori was released on his own recognizance and issued a return ticket for Village Justice Court.
Stolen
A Paddington Road man reported his wife's jewelry box, containing $35,000 worth of jewelry, was stolen from their house while contractors and telephone workers were present in the house, in the company of his wife, May 28.
Car break-ins
On May 25, a Farley Road resident reported cars parked in his driveway overnight were entered and approximately $10 in coins were stolen.
Identity theft
On May 23, a Cohawney Road resident reported someone attempted to open an account using his personal identity information. The attempts were blocked by his bank.
On May 26, a Gorham Road resident reported a previous incident of identity theft.
Suspicious
On May 26, a Birchall Drive caller reported an unknown person rang her doorbell shortly before midnight and left the scene.
A Coralyn Road resident received a package from Africa and called police because he thought it was suspicious May 27. The package contained a $20 Amazon gift card. The resident threw it away.
On May 27, a Sheldrake Drive caller reported an unknown person rang her doorbell around 4 a.m. and left the scene. Doorbell camera footage showed a man ringing the doorbell. Police found him in the area. He said he had been at a friend's house and was waiting for an Uber when his cell phone died. He claimed to have rung the wrong doorbell. Police arranged for a taxi to drive him home.
A smoke detector in a dumpster was the source of an unusual beeping sound heard on Horseguard Lane May 29.
Fence
A Circle Road woman reported a portion of her fence was missing and she didn't know why. Police spoke with the woman's neighbor who said the fence had gotten damaged in a storm, and she threw out the portion of the damaged fence.
Pedestrians
On May 23, a pedestrian was struck by a car at East Parkway and Spencer Place May 23. She was crossing he street in a crosswalk when a 2015 Chrysler struck her on her left side. She was transported to the hospital for evaluation. Police issued the driver a summons for failing to yield the right of way to the pedestrian.
On May 28, a Taunton Road woman reported her 12-year-old son had almost been hit by a car that failed to yield while the boy was trying to walk his bike across the street in the crosswalk at Post and Edgewood roads.
A woman claimed she was pushed by a man at the Scarsdale train station following a disagreement May 28.
Domestic matter
A husband and wife each called police to report that, respectively, they were having a dispute in Edgewood and needed assistance May 28. The wife claimed her husband would not let her eat her dinner. The husband denied the accusation.
Civil matter
On May 24, a Weaver Street resident reported an incident with a hired contractor. The incident involved an argument over services performed and monies owed, after which the contractor allegedly said words to the resident that made her feel uncomfortable about her property.
A woman reported that items were missing from her mother's Ridgecrest West house May 28. She believed the items, including jewelry, keys and household items, were taken by her siblings who had temporarily been staying at the house from February to April.
Cars and roadways
On May 23, police notified the highway department to remove a fallen limb on wires in front of Madison Road.
A tree was struck by lighting on Vernon Road and a branch was dangling over the street May 23. The highway department was notified, and police marked off the area with caution tape.

Police issued a warning to the owner of a car parked on Chesterfield Road, blocking a driveway, May 23. The owner promptly moved the car at police request.
Verizon was notified about a fallen wire at Heathcote Road and Morris Lane May 23.
A Verizon work truck rear-ended a Ford parked on White Road May 24.
Police asked workers to move vehicles on Morris Lane May 24.
A pothole was reported on Greenacres Avenue May 24.
Con Edison was notified about branches on wires on Rock Creek Lane May 24.
Optimum was notified about fallen wires on Heathcote Road May 24.
Police advised a Fox Meadow Road resident to set up reflective curb markers to prevent cars from parking too close to his driveway May 25.
Police noted a street sign was missing from Mamaroneck and Cushman roads May 27.
Police directed traffic around a road closure due to a fallen primary wire at Weaver Street an Griffen Avenue May 28.
The highway department was notified about a fallen tree on Brewster Road May 28.
Water was flowing into Brewster Road from a clogged sump pump drainage system at a nearby house May 28.
Water was flowing out of a manhole at Secor Road and Reynal Crossing May 28. The highway department was informed for follow-up.
A large branch was removed from Myrtledale and Ransom roads May 28.
Police noted a street sign was missing from Tunstall and Madison roads May 27.
A driver reported a falling stop sign struck her car while she was exiting the Bronx River Parkway at Ardsley Road May 29. The falling stop sign allegedly damaged the driver's car.
Animals
Police reunited a lost dog with its owner, a resident of the Village, May 24.

On May 24, a coyote was reported on Brewster Road.
Police checked on a dog inside a parked car on Bell Road May 24. The rear hatch of the car was open and the dog appeared healthy. It had a large bowl of water accessible, and the car was not excessively hot.
Kids told police about an injured rabbit in Chase Park May 24. The rabbit did not appear to be gravely injured, but it did seem to be in need of care. Police placed the animal in a clean, dark container with a bottle of warm water for warmth and contacted an animal rehabilitation specialist for assistance.
A dog was reported to be relaxing in an unoccupied car parked on Carman Road May 25. Police checked and confirmed the dog was safe with the door propped open.
On May 27, a bird got stuck in the batting cage. Police opened the cage to release the bird.
A Mayflower Road resident reported a deer was on her property and "was refusing to leave" May 27. It was gone when police arrived.
Village code
On May 24, a Rural Drive solicitor on a Segway was advised that he needed a permit to solicit in the Village.
Police asked noisy kids to keep their voices low while socializing outside on their Sprague Road back patio at night, after neighbors complained May 24.
The manager of a Mamaroneck Road stable reported loud music from a nearby house was disturbing the horses May 25. The situation corrected itself.
On May 26, a Brookby Road homeowner was ordered to obtain a permit before workers on her property could continue tree removal work. The tree in question had fallen during a recent storm, the homeowner said.
On May 29, police advised Richelieu Road residents about a noise complaint about a loud party going on at their house. The residents agreed to reduce the volume of the noise.
Lost and found
On May 24, a passerby found an Apple Air-pod case at the high school track and gave it to the police for safekeeping.
On May 27, a passerby found a purse on Greenacres Avenue and gave it to police. Police returned it to its owner.
An ID card from Guatemala and other personal documents were found on East Parkway May 27.
On May 28, a Palmer Avenue woman reported a lost credit card was placed in her mailbox. Police attempted to return the card to its owner, but was unable to do so.
Firefighters
On May 23, a generator was causing elevated levels of carbon monoxide in a Lenox Place home. Firefighters ventilated the house and suggested relocating the generator.
Firefighters stood by for Con Edison at the site of a burning wire that was falling May 23.
Firefighters assisted with a damaged tree on Sycamore Road and assisted by picking up debris from a previous car accident on Crane Road May 23.
Firefighters opened a storm drain cover to retrieve a person's keys that had dropped into it on East Parkway May 23.
Firefighters assisted at a car accident at Boulevard and Potter Road May 24.
Firefighters investigated a burning odor coming from a Huntington Avenue dryer May 24. They detected a problem with a dryer belt but no fire. A neighbor stopped by and was concerned about the emergency. Firefighters assured her it had no impact on her house.
On May 24, firefighters assisted an Aspen Road resident with an inoperable sump pump and advised the resident to contact a plumber.
Workers were found to be using an improperly constructed trench drain on Fenimore Road May 25. Firefighters shut down he job site and contacted the building department to make sure the trench drain was safe for use. It was determined it needed addition supports to ensure workers' safety.
On May 27, welders working on a Palmer Avenue elevator ignited cardboard in an elevator shaft. Firefighters contained the fire and promptly extinguished it.
This report covering police and fire department activity from May 23-30 has been compiled from official information.

This police report is sponsored by Scarsdale Security who does more than just security. Contact them about remote video for your home or business. Call 914-722-2200 or visit their website.