STEP Celebrates 50 Years of Changing Lives for the Better
Tuesday, 15 November 2016 11:35
Last Updated: Wednesday, 23 November 2016 09:27
Published: Tuesday, 15 November 2016 11:35
Joanne Wallenstein
Hits: 3991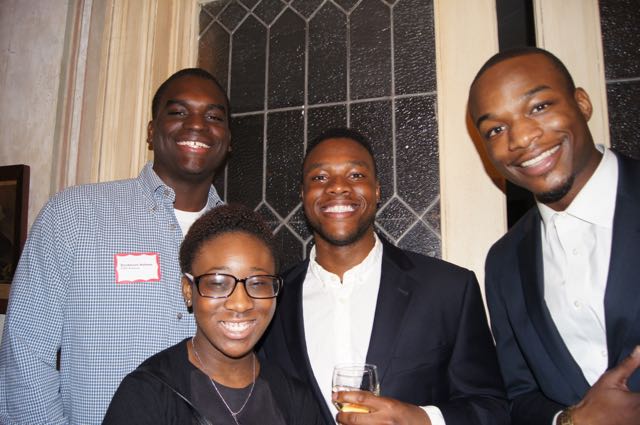 Scarsdale STEP (Scarsdale Student Transfer Education Plan) celebrated 50 years of success and honored their alumni, host families, Board members and beloved teacher Rashid Silvera at a well-attended event at the Scarsdale Woman's Club on Saturday evening November 12.
Many of the forty students who came to Scarsdale to study along with representatives from their host families were in attendance and shared stories of how their experiences here have shaped their lives.
Some of the impressive STEP alumni who were in attendance have made substantial contributions to society. The Honorable Ojetta Rogeriee Thompson, who graduated SHS in 1969, is now a federal appeals court judge with the U.S. Court of Appeals for the First Circuit. Reverend Josephine Reed Fuchess (SHS '72) was one of fourteen children born to Mississippi sharecroppers and went on to become an ordained minister. Queen Booker went from SHS in 1982 to earn an undergraduate degree from Harvard, and then got advanced degrees from Wharton and the University of Mississippi. She worked at the Ford and Kellogg Foundations, the U.S. Department of Agriculture and currently teaches at the Minnesota State's Department of Management. Two of her sisters were also STEP students.
Legendary Social Studies teacher, Eric Rothschild who launched the program in 1966 was at the center of the event and received kudos for changing the lives of so many in a positive way.
In her introductory remarks, Nan Berke who hosted STEP student Robert Lee and now serves as a STEP Co-Chair said, "In its own small and incredibly optimistic way, STEP seeks to give everyone the same chance to succeed by opening up the gift of an amazing education to students of color from underserved areas. I have seen time and again the incredible generosity and open-heartedness of this community in trying to make this program work. Host families provide a stable Scarsdale home, the high school is fully committed to helping our students succeed academically and socially, doctors, dentists and tutors volunteer resources for our student and our board provides extensive support to the student from college counseling to taking our students to cultural events.... In return our students always touch our lives in ways that are immeasurable. STEP students widen us, and make us better, and introduce new perspectives."



In his remarks, STEP student David Lee said, "I'm honored to be a part of such an awesome accomplishment... for 50 years; this program has not only changed lives but also caused a generational shift filled with hope, prosperity and most importantly, opportunities to be someone far greater than what cultural standards had set out for them. I know I speak for myself and my fellow STEP alum that we are eternally grateful for the impact this program has had on our lives. I also want to give homage to Mr. Eric Rothschild, your tenacity and willingness to do what was right has lived on for half a century and it is because of you that we can all sit here today and celebrate. We stand on your shoulders."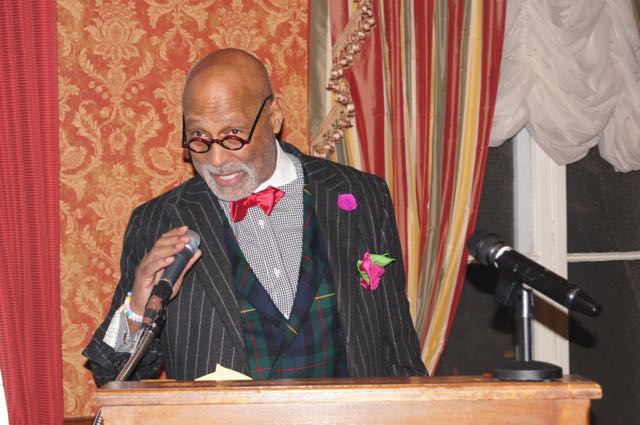 SHS teacher and STEP honoree Rashid Silvera, served as a mentor to many STEP students. He told the story of his journey to the Scarsdale Schools, where he was eager to teach curious, engaged students who asked questions. He said his connection to Eric Rothschild was "beschert," and credited Rothschild with helping him make his way to his position at SHS in 1981. About the community and the students he said, "You allowed me to share the majesty of your generosity," and added, "I shine when you shine and you shine where they shine." He announced that he will retire this year but promised that he would never be out of reach. About the current political environment he said, "People are satisfied with less than truth," but vowed, "We are better than that." He quoted W.E. DuBois who said, "Either America will destroy ignorance or ignorance will destroy the United States." Saying goodbye, he said, "I pray that I have not borrowed more than I have repaid."