Little League Opening Day
Wednesday, 10 April 2019 22:56
Last Updated: Wednesday, 10 April 2019 23:19
Published: Wednesday, 10 April 2019 22:56
Anna Cho
Hits: 3158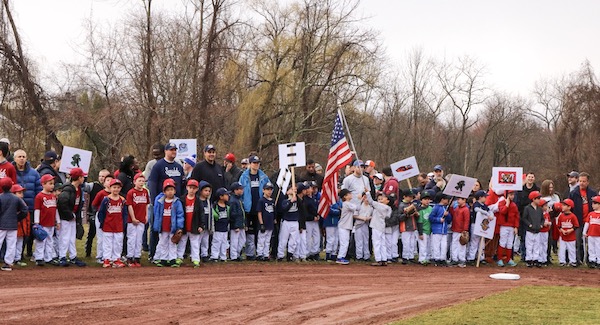 On Saturday April 6, friends and family gathered to celebrate Scarsdale Little League Opening Day. Parents and children enjoyed delicious Belgian waffles and slurped steamy hot chocolate. As bellies grew full and laughter filled the air, kindergarten through second grade teams were prepared for their parade. The young baseball players walked out with smiles across their face, eager to meet all of their supporters. Waiting for them in the crowd was the entire Varsity Baseball team, Boy Scout Troop 4, and Cub Pack 440. Gathering around the baseball field, the players waited to hear speeches from baseball legend, Edgardo Alfonzo, and Scarsdale Mayor Marc Samwick.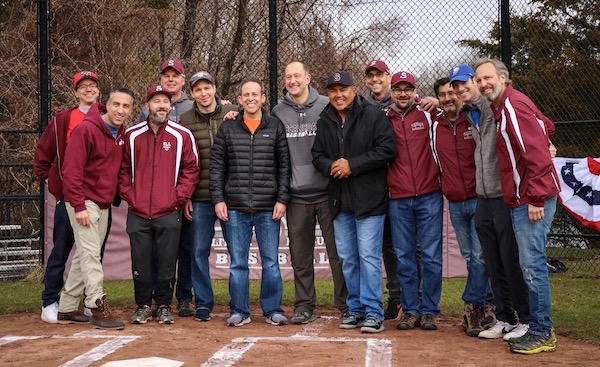 Volunteers of the Little League organization pose with Met great Edgardo Alfonzo.


After the words of encouragement from the Mayor varsity baseball player, Michael DiSanto, was granted the Hometown Hero Award. This new award is granted to an alum of the Little League currently playing baseball, who has put a significant amount of time and effort into helping the community. In addition to Michael DiSanto, retired Mets player, Edgardo Alfonzo, shared his motivational words with the crowd. Edgardo Alfonzo, or Fonsi, has devoted numerous hours to volunteer and philanthropic work throughout Queens and Tri-state Area. Fonsi discussed the importance of his own fans who helped him improve during his career, and said that he wants to be that source of support for young athletes. Members of the Little League were able to hear the motivating and inspiring words of their supporters that will help them on and off the field.
Senior Michael DiSanto receives the Hometown Hero Award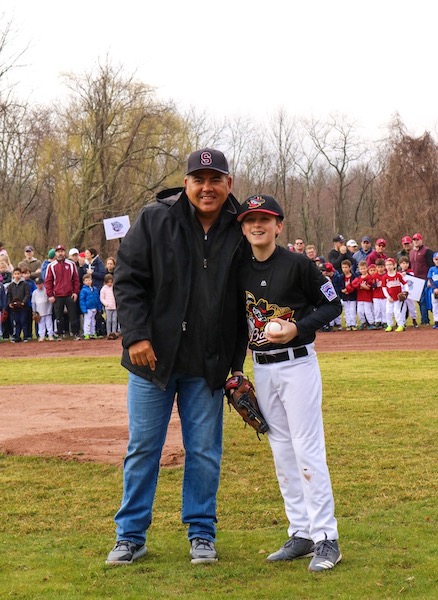 Ludwig Award winner, Eli Miller, poses for a photo with Edgardo Alfonzo after catching Alfonzo's starting pitch
The Scarsdale Varsity Baseball team stands for a photo