Melissa Feinberg Named Principal of Fox Meadow School
Thursday, 02 May 2019 12:33
Last Updated: Thursday, 02 May 2019 12:35
Published: Thursday, 02 May 2019 12:33
Joanne Wallenstein
Hits: 3280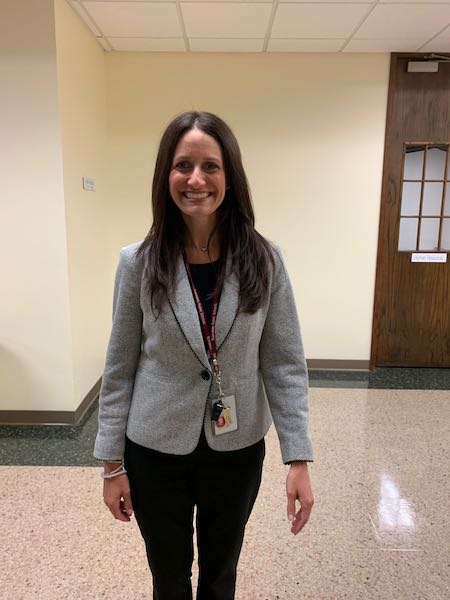 The search is over at Fox Meadow, where interim Assistant Principal Melissa Feinberg has been named principal of the school. Feinberg will succeed interim principal Karen Eldon who was hired to lead the school for a year after long-time principal Duncan Wilson resigned in June 2018.

At the April 29 meeting of the Board of Education, Dr. Hagerman reviewed the search process and announced the decision to select Feinberg from a field of 103 appplicants which included "sitting principals and assistant principals."

In reviewing the responses to surveys of the faculty Hagerman said "faculty and staff care passionately about students and have ambition goals ….. they enjoy working with each other and believe learning should be fun."

Among the challenges of the position, parents said "communication is important," "safety and security should be weighed against a warm and welcoming feeling," and value "new curricular experiences," "knowledge, skills, experience stature commensurate with Fox Meadow," and a candidate who is approachable, deliberate and thoughtful.

Dr. Hagerman said that Ms. Feinberg has embedded herself into the life of the school and that her background as a teacher and educational leader have "enriched our practice." When she was hired last year, Dr. Hagerman wrote, "Melissa will be joining us from Great Neck, where she served as a classroom teacher, staff developer, and enrichment teacher for the past 20 years. Melissa impressed us with her knowledge; experience as a teacher, staff developer, and teacher-leader; and enthusiasm for the work of leadership."

Accepting her new position at the Board meeting Feinberg said, "I am truly honored to take on this new role and grow the work that we are doing at Fox Meadow."

Dr. Hagerman also noted that a new search would begin for an Assistant Principal for the school.