Cherry Tree and Plaque Dedicated to the Steinberg Family
Wednesday, 08 May 2019 18:09
Last Updated: Thursday, 09 May 2019 14:17
Published: Wednesday, 08 May 2019 18:09
Joanne Wallenstein
Hits: 3744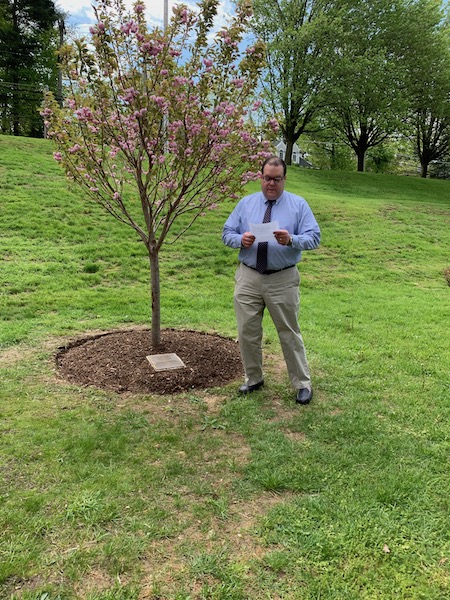 SHS Principal Ken Bonamo at dedication to the Steinberg FamilyFriends of the Steinberg family gathered outside Scarsdale High School on the morning of Wednesday May 8 to memorialize the family, who died on December 31, 2017. Bruce and Irene Steinberg and their three sons Matthew, William and Zach were all killed when the small plane they were on crashed in Costa Rica.
The Kwanzan flowering cherry tree and a plaque were gifts from the Scarsdale High School to the district. Both were formally dedicated on Wednesday morning with a group of friends, Scarsdale moms, representatives from the PTA and a few SHS students in attendance. Principal Ken Bonamo addressed the crowd and explained the significance of the tree and honored the family. He reminded everyone that the tree represents the beauty and fragility of life.
The Steinbergs were an integral and important part of the Scarsdale community, and this tree is just one way that they will continue to be remembered and honored by all.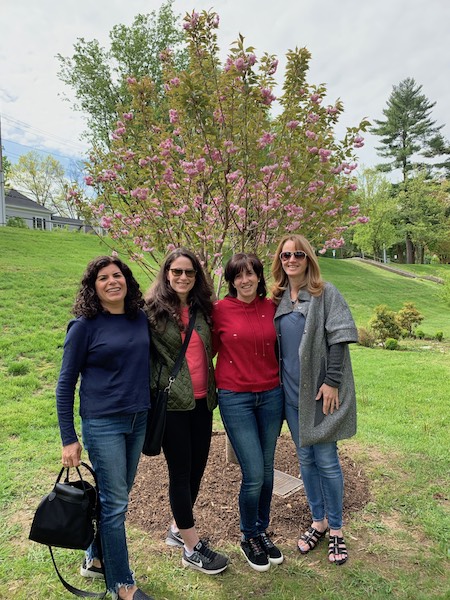 Friends of Irene Steinberg: Sara Minster, Erika Radin, Valerie Malsch and Vanessa Brosgol