Former District Clerk Lois Rehm Passes Away at 83
Monday, 27 January 2020 17:12
Last Updated: Monday, 27 January 2020 17:17
Published: Monday, 27 January 2020 17:12
Joanne Wallenstein
Hits: 1913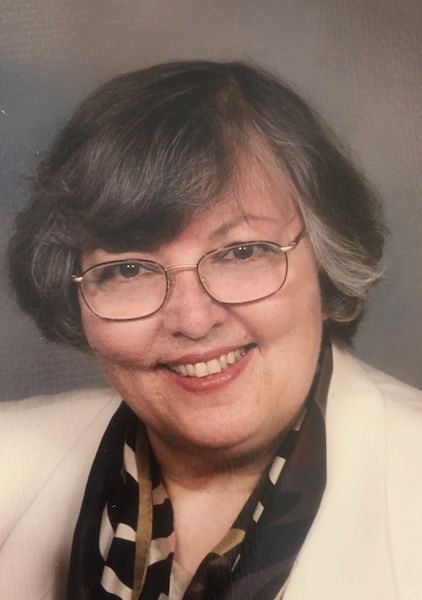 Lois Q. Rehm, 83, of Eastchester died on Sunday January 26, 2020. She was the Assistant to the Superintendent of Scarsdale Schools and simultaneously District Clerk for the Scarsdale Board of Education and retired after 30 years of service in 2014. She was a longtime member of the Village Lutheran Church.

Upon her retirement she told Scarsdale10583, "I enjoyed my stay, working with all the fine board members and superintendents. I have learned a lot from everyone and found my fellow staff members to be wonderful and collegial." She served under at least four superintendents, Dr. Thomas Sobol, Dr. Richard Hibschman, a short stint by Dr. Francis Murphy and 16 years with Dr. Michael McGill. Rehm wore many hats, exemplifying the concept of multitasking before anyone coined the term. Over the years her job grew to encompass the roles of secretary to Dr. McGill, the Board of Education as well as District Clerk.
With prior experience as a legal secretary and paralegal, Rehm maintained the complex and ever-changing agendas for the Board of Education, quietly keeping the whole community on track. She ran the board and budget elections, managed the entire list of Scarsdale district voters and even the schedule for Dr. McGill.
Terri Simon, who served on the Board of Education of 2001-7 offered the following about Rehm: "Lois was a special person of real quality, who served our community with intelligence, skill, extraordinary discretion, impeccable competence and great class. Decades of School Board members will remember her many kindnesses with great affection.
At her final Board of Education meeting on June 23, 2014, here's what Board President Suzanne Seiden said about Lois Rehm:
"How can we possibly say thank you and goodbye to Lois Rehm?
Lois is the heart and soul of Scarsdale.
Lois knows everything.
Lois is a bit like Corporal Walter Eugene O'Reilly of MASH fame—fondly known as
"Radar." To remind you Radar got his nickname because he heard the choppers
before anyone else and seemed to know what people wanted from him before
they could say it.
Lois is our Radar.
Lois always knows what is about to happen before the rest of us.
Lois anticipates what we need before we even think to ask."
Rehm was the wife of the late Rev., Dr. Merlin Dale Rehm and mother of Theodore Rehm (Elsa Valentine) and Christian Rehm (Camille Ellsworth). Cherished grandmother of Sierra Lee, Logan Manuel, and Arwen Gabrielle Rehm. She is survived by her sister Marian Schroeder, Alyce Bergbower, and the late Harvey Quandt, and Phyllis Orth.
The family will receive friends at the Westchester Funeral Home, Inc. Eastchester Friday, January 31, 2020, 2-4 and 7-9 pm. Funeral Ceremony, Saturday February 1, 2020 at 10:00 am at Village Lutheran Church, Bronxville. Interment to follow at Kensico Cemetery. In lieu of flowers, friends who wish may contribute to the Village Lutheran Church, www.vlc-ny.org. To sign the online guestbook visit www.westchesterfuneralhome.com.