Ira Wilson Passes Away at 81
Thursday, 06 February 2020 12:32
Last Updated: Thursday, 06 February 2020 12:32
Published: Thursday, 06 February 2020 12:32
Joanne Wallenstein
Hits: 2457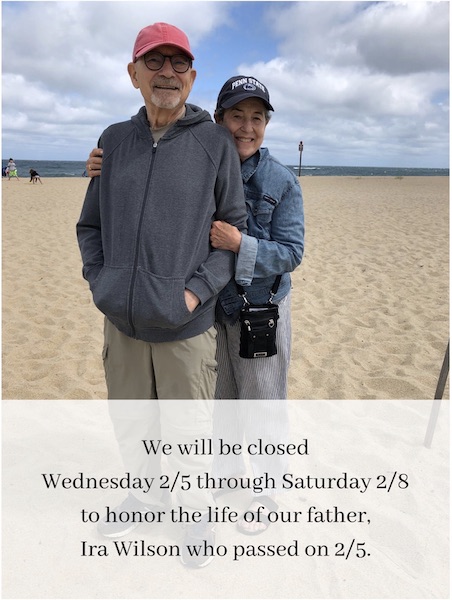 Ira Wilson of Wilson and Son Jewelers in Scarsdale passed away at the age of 81 on February 5, 2020 surrounded by his family. He was a leader in the jewelry business and well known and trusted in the community.
Wilson's grandfather Morris founded the store in 1905 and Ira was the third generation of the family to run the business. Today the business is run by Ira's sons Michael and Matthew Wilson.
In a note to the community, Wilson's wife Lynne wrote, "It is with great sadness that we inform you that our father, Ira Wilson, has passed.
Dad was 81 when he passed peacefully early this morning, surrounded by family. He was a loving husband, father, grandfather and great grandfather who was a truly unique individual.
Ira was our patriarch – he was in the jewelry industry for seven decades and was a kind and gentle soul. He was a mentor to all he worked with, and was loved by all. His customers and employees were his family, and he will be missed by all the lives he touched.
Though his loss is painful, we are grateful for his lessons of compassion, integrity and family values. We will always cherish the time we had with him and he will live on through our work and great memories. We love you, Dad."
"No man is a failure who has friends." – It's a Wonderful Life
"The richest man in town!" – It's a Wonderful Life
The following tribute was contributed by the Scarsdale Business Alliance:
"On behalf of the entire Scarsdale Business Alliance, the Zacharia Family/ZACHYS would like to pay tribute to the passing of a "Founding Father"- Ira Wilson. As a business that has stood shoulder to shoulder with the Wilson Family for 7+ decades, we feel that Ira Wilson and his family have created an unrivaled presence in our village. Class, elegance, integrity and prominence are all traits that Ira and his family have always stood for. Over the years we have watched Scarsdale Village change, but a single constant has been a legacy that Ira Wilson has created …. the continuity of a family business that has continued to draw people to our special town. Ira will surely be missed by all, and we can take comfort in the fact that his spirit will live on with his loving family as they continue the tradition of being a world class destination. Rest in peace and our thoughts and prayers go out to the entire Wilson family."
Services will be held at 12:30 p.m. on Friday, Feb. 7, at Temple Beth Abraham in Tarrytown. Shiva will commence immediately following the service and burial until 5:30 p.m. and again on Saturday from 5:30 to 8:30 p.m. and Sunday from 1 to 8 p.m.
In lieu of flowers, the family requests donations in Wilson's memory be made to the White Plains Hospital Medical Center or Tufts Medical Center in Boston, Massachusetts.