Marcy Berman-Goldstein to Receive Rising Star Award from Scarsdale Edgemont Family Counseling Service
Monday, 10 February 2020 14:12
Last Updated: Monday, 10 February 2020 14:15
Published: Monday, 10 February 2020 14:12
Joanne Wallenstein
Hits: 2373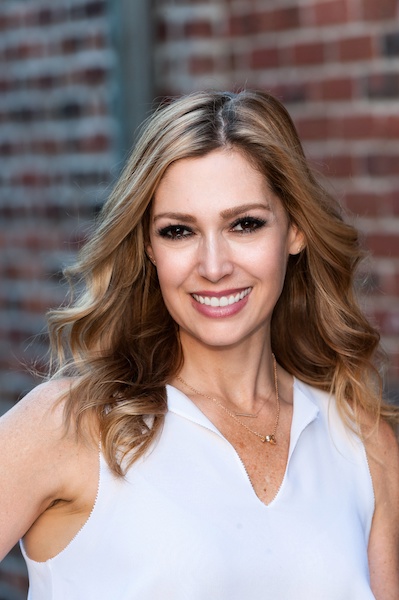 Scarsdale Edgemont Family Counseling Service (SFCS) has selected Marcy Berman-Goldstein to receive its annual Rising Star Award in recognition of her volunteer leadership and contributions to many Scarsdale organizations. The annual Rising Star Award recognizes leaders in the Scarsdale Community who have demonstrated dedicated, impactful and active community service.

The Award will be presented to Berman-Goldstein at the SFCS 2020 annual benefit gala, Centennial Celebration, Thursday, May 14, at the Scarsdale Golf Club. Tickets to honor Berman-Goldstein can be purchased here.

"This award recognizes that Marcy has become one of Scarsdale's most active and valued civic volunteers, and business leaders, over the years. The commitment, creativity and energy with which Marcy approaches her multitude of roles and initiatives has earned her the respect and acknowledgement of the Scarsdale community and of the organizations she serves," said James Genova, LCSW, executive director, Scarsdale Edgemont Family Counseling Service.

"Marcy's involvement is driven by her desire for the betterment of our community and to see those around her thrive. Her leadership style is defined by a recognition of the inherent value of teamwork. Marcy's volunteer efforts are deeply influenced by her care for the rich history, intrinsic character, and promising future of our Village."

Marcy Berman-Goldstein
Berman-Goldstein has consistently given back to her community throughout her time in Westchester. She is co-owner, with Abbey Solomon, of I Am More, a clothing store in Scarsdale Village that is devoted to empowering women to feel confident, supporting women-owned businesses and designers, and giving back to local and women's philanthropic organizations. Berman-Goldstein and Solomon operate I Am More as a philanthropic business, foregoing their salaries to donate profits to charity. Since its inception, I Am More's philanthropic events and donations have benefited more than 40 organizations, with over $150,000 in cash and tangible items.

In addition to running her business, Berman-Goldstein is co-president and a founding board member of the Scarsdale Business Alliance (SBA), a vibrant and collaborative non-profit organization of Scarsdale merchants, dedicated to supporting the Village of Scarsdale and its local businesses. Berman-Goldstein has been integral in the SBA's establishment and growth, committing countless volunteer hours to ensuring that Scarsdale remains a dynamic village, and that the merchants have a voice in the community.

In 2019 alone, Berman-Goldstein helped lead two initiatives that engaged the community and helped drive traffic to businesses in Scarsdale Village. In the Spring, she introduced, organized, and ran the first ever Health, Beauty & Wellness Fair in Scarsdale Village, which was attended and enjoyed by more than 700 people. Then in the Fall, Berman-Goldstein was also co-creator and chair of the Scarsdale Music Festival, which attracted thousands from Scarsdale and surrounding communities, far exceeding anyone's expectations.

Berman-Goldstein also has been a member of the Junior League of Central Westchester since 2010, a local nonprofit women's organization committed to promoting volunteerism, developing the potential of women and improving the community through effective action and leadership of trained volunteers. She helped develop the league's sponsorship program, establishing integral relationships with many executive directors and owners of Westchester County businesses and corporations, and ran several of the annual fundraising events.
In addition to work for her community, Berman-Goldstein is a board-certified radiologist, specializing in women's imaging. She completed her residency and fellowship training at Mt. Sinai Medical Center in New York City in 2005, and remained on staff until 2017.

Scarsdale Edgemont Family Counseling Service
Scarsdale Edgemont Family Counseling Service (SFCS) is a nationally recognized family service agency accredited by the Council on Accreditation. The agency has been an anchor in the community for almost 100 years, providing counseling services and supportive programs to local individuals and families in all stages of life. Our mission is to strengthen and support family life and to contribute to the well-being of our residents. We believe families matter and that healthy families are the cornerstone of a healthy community.
For more information, please click here or call (914) 723-3281.