Why I Support the Non-Partisan Party Slate
Friday, 13 March 2020 21:06
Last Updated: Saturday, 14 March 2020 12:14
Published: Friday, 13 March 2020 21:06
Joanne Wallenstein
Hits: 1603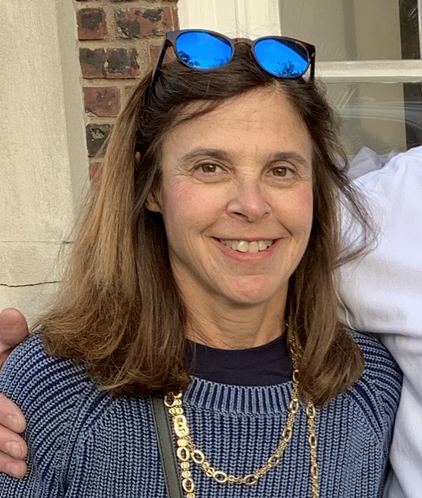 On Tuesday night I got several calls to alert me that Mayra Kirkendall-Rodriguez was at the mic at Village Hall quoting me. Curious to find out why my name was invoked – I tuned in to Channel 75 to find her quoting from an article I wrote about my experience on the Citizens Nominating Committee. She said I wrote the article in 2013 – but I actually wrote it in 2011 – and it referred to time I spent on the committee in 2007—8. That's now 14 years ago, and in that time, the resolution has been amended, and the rules, the management and the make-up of the Citizen's Nominating Committee has changed.
When I served on the CNC, the committee proceedings were run by the leadership of the Town and Village Civic Club which has since become the Scarsdale Forum. The people who presided over the nomination process were not elected by the nominators and at times they appeared to have their own agendas. I was often unable to understand who they were speaking about and why they kept bringing up matters that they then said could not be discussed. Many of the nominators served multiple terms and appeared to be quite partisan.
As a relative newcomer to Scarsdale, it was frustrating. But since that time, things have changed. The leadership of the committee is elected by the nominators and there is considerable turnover among the 30 elected committee members who represent a wide swath of the community. It is evident that the process is fair and democratic.
Ms. Kirkendall-Rodriguez never asked me to update my views on the CNC and repeatedly quotes from a 2011 article in order to justify her views about the nominating process. If she finds them unfair or biased, I hope she can ground that opinion in her own experiences rather than quote views I no longer hold.
And this leads me to the upcoming election – yet another year when our non-partisan system is being challenged.
If Mayra Kirkendall-Rodriguez or anyone else wants to know, I have full confidence in Scarsdale's Non-Partisan system, the Citizen's Nominating Committee and the candidates they vet and select. I know many of my neighbors have served on the CNC and they worked hard to find good candidates, present them to the committee and thoroughly vet their experience and credentials. The committee is comprised of 30 elected members from all of Scarsdale's neighborhoods who in turn seek qualified Scarsdalians to serve.

We're fortunate that these nominators volunteer their time to identify dedicated and talented leaders to run Scarsdale. Winning the confidence and approval of the CNC is a real accomplishment – and I will give the candidates who passed muster with the committee my vote in the general election on Wednesday March 18.

Justin Arest and Lena Crandall, two Scarsdale Non-Partisan Party candidates who have been re-nominated for a second term, have both served well during their first terms. They have unique perspectives and opinions which they are never reluctant to share -- but know how to work together with their fellow Board members when it's time to reach consensus. I am impressed by their commitment to their roles, the many hours they serve, their passion for the Village and willingness to engage with neighbors. Randy Whitestone, who is running for his first term has already done considerable volunteer work in the Village and his financial acumen and communication skills will be assets to the Board of Trustees.
Their challengers from the Voter's Choice Party contend that Scarsdale's voters need a choice. In my view, the CNC made some good choices, and I'll support them. I am pleased with the management of the village, our excellent services, and the fact that they provide it all while keeping our tax increase under 2%.
In short, I am going to vote Row B for Justin Arest, Lena Crandall and Randy Whitestone for Village Trustee at the Scarsdale Congregational Church at 1 Heathcote Road on Wednesday March 18 from 6 am – 9 pm. Since it's a contested election and our non-partisan system is being tested, I urge you to vote Row B as well. If you're concerned about voting due to the virus, go to Village Hall on Monday before 5 pm and get your absentee ballot there.