Birthday Drive-By Program from the Scarsdale Fire Department
Saturday, 11 April 2020 09:42
Last Updated: Saturday, 11 April 2020 09:42
Published: Saturday, 11 April 2020 09:42
Joanne Wallenstein
Hits: 2221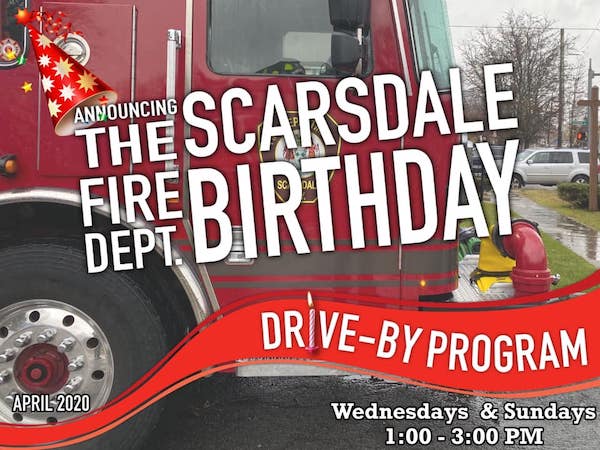 While Scarsdale residents stay home to remain safe from the novel coronavirus (COVID- 19), the Scarsdale Fire Department is announcing the launch of a Drive-By Birthday Program. As kid's birthdays are unable to be celebrated in traditional ways, our department would like to help bring some joy to village children who are unable to gather with others to celebrate their special day.
Scarsdale career and volunteer firefighters are joining together to deliver birthday greetings with lights and sirens blaring.
This program is being offered to any child between the ages of 4 and 12 who resides in the village and who has or is celebrating a birthday in the month of April. The program will be available on Wednesdays and Saturdays from 1:00 – 3:00 pm until the end of April.
The department would like to give Scarsdalians some sense of normalcy during these very uncertain times. It is our time to support our residents much like they support us year after year.
To request a Drive-By Birthday you can call/text SFD 914-645-7728. This program is subject to apparatus availability. No firefighters will leave the rigs and proper social distancing must be observed at all times.