Stewart-Cousins Calls for Cuomo's Resignation: What Do You Think?
Monday, 08 March 2021 17:20
Last Updated: Thursday, 11 March 2021 08:40
Published: Monday, 08 March 2021 17:20
Joanne Wallenstein
Hits: 908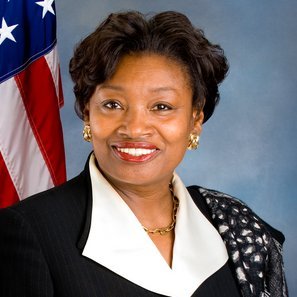 State Senator Andrea Stewart-Cousins has called for Cuomo to step down.NYS Senate Majority Leader and Scarsdale's State Senator Andrea Stewart Cousins called for Governor Andrew Cuomo to resign on Sunday March 7, 2021. Her statement followed multiple accusations of sexual misconduct against the Governor from women he has worked with over the past few years. As of March 10, 20 out of 42 NYS Senators had either called for Cuomo's impeachment or resignation.
The accusations of inappropriate comments, touching and kissing come at a time when there is zero tolerance for this kind of behavior. The #metoo movement encourages women to come forward with reports of sexual misconduct and to call the aggressors to account. Conduct that was excused or ignored just a few years ago is now viewed through a new lens, but the 63 year-old Governor does not appear to have updated his act.
In her statement, Stewart-Cousins notes that the state remains in a crisis and says that the Governor's behavior is a distraction. She said, "Everyday there is another account that is drawing away from the business of government. We have allegations about sexual harassment, a toxic work environment, the loss of credibility surrounding the Covid-19 nursing home data and questions about the construction of a major infrastructure project."
"New York is still in the midst of this pandemic and is still facing the societal, health and economic impacts of it. We need to govern without daily distraction. For the good of the state Governor Cuomo must resign."
Though Stewart Cousins statement signals that the Governor may be losing political support among his own party, he responded by saying he will not step down. He said, "I'm not going to resign because of allegations. The premise of resigning because of allegations is actually anti-democratic." He contends that he was elected by the people and will continue to serve them.
Cuomo has asked Attorney General Letitia James to set up an inquiry into the sexual harassment allegations and apparently plans to stay in office pending the outcome.
At the same time Cuomo is battling these accusations, news has emerged that his office altered reports of deaths at nursing homes to conceal the number of COVID deaths.
It has been a sudden fall from grace for Cuomo whose handling of the pandemic and daily COVID briefings during the height of crisis were highlights for residents quarantined at home. He often spoke of his mother, his daughter, her boyfriend and his own family's struggles to carry on with life restricted by COVID. With hundreds of New Yorker's dying daily, his folksy messages were inspirational and provided reason for hope.
However, according to a March 4 Quinnipiac poll, now, a year after the outbreak in New York, Cuomo's approval has dropped from 72% in May 2020 to 46% in March 2021 though 55% said he should not resign.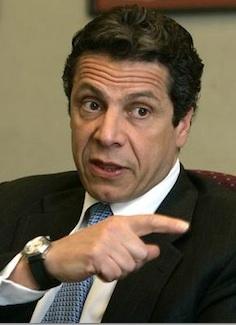 The Governor says he plans to remain in office.
What do locals think? We spoke to a range of Scarsdale residents who offered their opinions on whether or not the Governor should step down. Some spoke of Senator Al Franken, who later regretted his hasty departure from the US Senate, wishing he had waited for an investigation from the Senate Ethics Committee. Others spoke of politicians who remained in office including President Trump, who was accused by many women of more serious offenses and stayed the course, despite allegedly paying to silence accusations.
Supporters contend that even though Cuomo's reputation is tarnished he remains an effective advocate for New York and believe he should stay on the job to complete his term, while others think that between the accusations of a toxic work environment and his attempts to hide the true number of COVID deaths, he can no longer lead effectively and should resign.
What do you think? Post your comments below.