Latimer Stands By Cuomo For Now And Reports Good News on COVID and Vaccinations
Tuesday, 16 March 2021 16:50
Last Updated: Tuesday, 16 March 2021 16:54
Published: Tuesday, 16 March 2021 16:50
Joanne Wallenstein
Hits: 401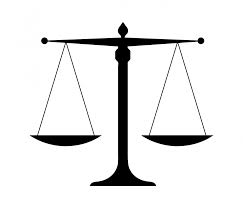 What does County Executive George Latimer think about the Governor's crisis in Albany? On Monday March 15, Latimer made a statement about Cuomo, asking for critics to wait to come to judgement.
Though he said the charges against Cuomo should be "taken seriously," he urged his constituents to put off calls for Cuomo's resignation until Attorney General Letisha James can conduct an investigation and an "objective assessment." He said, "I have faith that she will supervise a "professional review." He recognized that the NYS Assembly Judiciary Committee has been tasked with conducting an impeachment review with a broader scope and he will also await the outcome of that review.
Latimer said, "The results of these two investigations represent the rule of law and protect all of us. If we abandon process how will that affect us when a future matter arises?"
Latimer sought to diffuse talk about a phone call he received from Larry Schwartz, Cuomo's secretary who handles vaccine distribution. Latimer said, "Questions have arisen about outreach from Larry Schwartz to County Executives. I spoke to Larry but that's not unusual…. I have known him for 25 years. He made no effort to influence me or threaten me."
He concluded, "At the end of the day my career in government, or anyone's career in government, is not as important as the system of democracy itself."
COVID Tracking
Also on Monday, Latimer provided an update on COVID cases and vaccinations in Westchester. As of Monday, the county COVID tracker showed 446 new cases and 5,347 active cases in the county. He said that both new cases and active cases are declining, along with hospitalizations which are down to 252 this week. He reported that deaths have fallen to single digits for the last few nights. He said, "The numbers are encouraging but the virus is still out there."
Westchester County is making great progress on administering vaccines. 13% of residents are already fully vaccinated and an additional 11% have had at least one shot. Over 108,000 vaccines, both first and second doses, have already been given at the Westchester County Center, 21,000 in other county facilities and another 9,500 at the newly opened Yonkers Armory.
Traveler's Quarantines
Governor Cuomo has ruled that New Yorkers who travel to other states will no longer have to quarantine after April 1. However, the 14-day quarantine is still in effect for international travel.
Eligibility
Also new, is that front facing public employees, such as building inspectors and those employed in public works are now eligible to receive the vaccine. Public and private employees are entitled to time off to receive their vaccines.
Last, Latimer said he has asked the state for guidance on high school graduations and end of school year activities to allow school districts to plan.