Alison Singer Announces Candidacy for a Second Term on the Scarsdale School Board
Wednesday, 24 March 2021 22:05
Last Updated: Tuesday, 27 April 2021 15:27
Published: Wednesday, 24 March 2021 22:05
Joanne Wallenstein
Hits: 849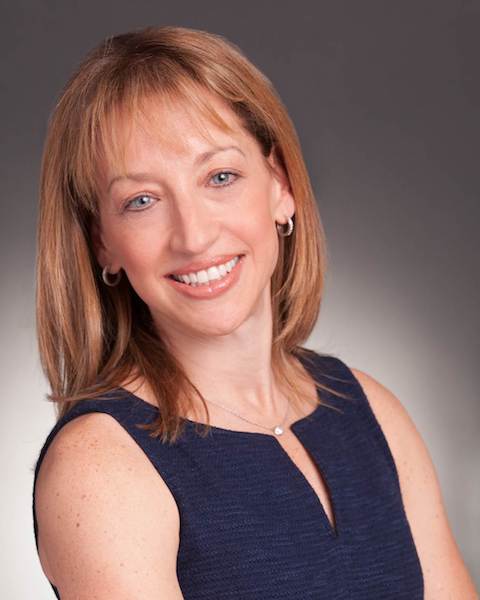 Alison Tepper Singer, who currently serves as the Vice President of the Scarsdale School Board, announced that she plans to run for a second term on the Board of Education. The election will be held on Tuesday May 18, 2021. Here is her statement.
Statement from Alison Tepper Singer, Scarsdale Board of Education Vice President

With the urging and support of many community members, I plan to run for a second term on the Board of Education and look forward to having my experience and qualifications evaluated by the full Village in the May 18th election.
Like so many of the other parents in our community, I am very grateful for the wonderful education both of my daughters received in Scarsdale schools. It was this experience that first prompted me to serve on the Board of Education. For the past three years, I have worked to uphold and expand the very best tenets of a Scarsdale education – academic excellence, Diversity, Equity & Inclusion, student voice, physical & emotional safety, wellness, and personalized learning. It has been a true honor to serve the community in this role, and I hope to have the opportunity to spend the next three years building on Scarsdale's legacy of achievement, benefiting and meeting the needs of all Scarsdale students.
I understand the frustration that has pervaded our community over the past year. We all lost control over our own lives and our children's lives because of COVID-19. As the mom of a special needs child, I understand firsthand how scary it is to feel like you have little control over the decisions affecting your children and the pain that comes when they are suffering. It has been a challenging year on every front, and the decisions we have made to balance the health and safety of our community with students' educational needs have been no exception. While people may disagree with decisions that have been made along the way, our goal was always to protect our students and families, even as we tried to incorporate all the very diverse and divergent perspectives of our school community.
Everyone who lives here knows that Scarsdale is not a typical school district, and that is why we all choose to live here. The relationships and partnerships among teachers, students, and the community were forged over decades by people who hold education as a core value. These are the important principles the board needs to shepherd and these are the values that will propel Scarsdale forward and enhance teaching and learning. I believe my experience and seniority on the Board are critical in moving this mission forward, and I hope the community will support my candidacy to make this happen.