Scarsdale Golf Club Member Guest Tournament: Fun on the Court for All
Thursday, 22 July 2021 14:18
Last Updated: Thursday, 22 July 2021 14:21
Published: Thursday, 22 July 2021 14:18
Joanne Wallenstein
Hits: 801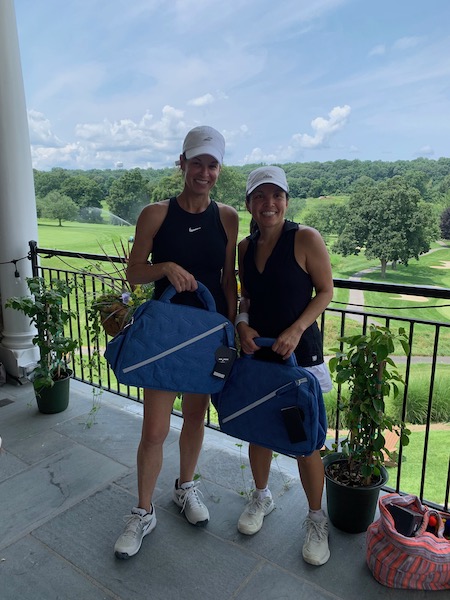 Jill Fischer and Jennifer LoveScarsdale Golf Club held their Ladies Member Guest Tennis Tournament under sunny skies on Thursday July 22, 2021.
A total of 12 teams of members and guests competed, and fun was had by all.
The six rounds of six-game matches were followed by a final match among the high scoring teams.
Playing for the top spot were the team of Anne Lyons and Nanette Koryn, both captains of their tennis teams, against Jennifer Love and Jill Fischer.
Though Lyons and Koryn won "best costume," for their leopard tennis outfits, Jennifer Love and Jill Fischer came out the winners on the court, with a score of 8-5.
There were raffle prizes, water bottles and great gifts for the winners.
Congrats to all the players and kudos to tennis pro Matej Stakne and Shingy Nyagura for a wonderful tournament.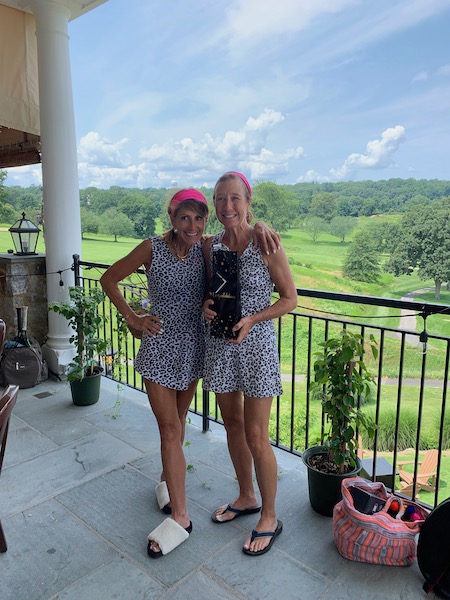 Anne Lyons and Nanette Koryn