Robert Cole to be Scarsdale's Next Village Manager
Saturday, 07 August 2021 17:08
Last Updated: Saturday, 07 August 2021 17:10
Published: Saturday, 07 August 2021 17:08
Joanne Wallenstein
Hits: 818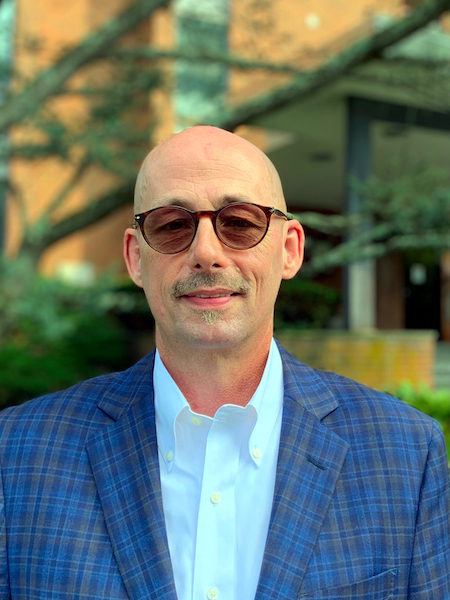 Following an extensive search for a new Village Manager, the Scarsdale Board of Trustees has selected Deputy Village Manager Rob Cole as the next Village Manager, succeeding Steve Pappalardo who retired in July.
Cole has worked in Scarsdale since 2015. Prior to taking on the role as Deputy Village Manager, he was the Assistant Village Manager in Oak Park, Illinois where he worked for 19 years . He holds a B.S. and a Masters in Public Service Management from De Paul University.
In an announcement from Scarsdale Mayor Jane Veron she said the following about Cole. "Rob has demonstrated a strong commitment to transparency, progress, and efficiency. He brings a fresh perspective, innovative ideas, and a strategic mindset. He also possesses an abiding respect for Scarsdale's legacy, has a deep understanding of the Village's finances and constraints, and has the highest regard for Scarsdale staff and residents. There is no one more well poised to lead Scarsdale into the future. We look forward to supporting Rob and our excellent staff in their work.
Commenting on the news Cole told Scarsdale10583:
"I have deeply appreciated the opportunity to serve the Scarsdale community for the past six years and look forward with great optimism to leading our exceptional staff in continuing pursuit of organizational excellence in the coming weeks, months, and years. As Village Manager, I am excited about the opportunity to collaborate with our staff, members of the community, and our Village Board to maintain and further enhance Scarsdale's exceptional quality of life. I feel blessed to be able to share the Scarsdale experience with the wonderful people who call Scarsdale home while helping to ensure an effective, responsive, transparent, and accountable local government that each resident and elected official can take pride in."