A Day in the Country for Kids with Cancer
Tuesday, 02 August 2011 07:25
Last Updated: Tuesday, 02 August 2011 08:41
Published: Tuesday, 02 August 2011 07:25
Hits: 3033
Children in residence at the Ronald McDonald House in New York City were treated to a day in the country by the Scarsdale Firemen's Union on Thursday July 28th. Now in its second year, the event gives children undergoing treatment for cancer the chance to put thoughts of their illness aside and enjoy a carnival, swimming and fun courtesy of Firemen's local 1394 and generous sponsors.
John Savarese, a 27-year veteran of the force, was the main man behind the event which brought together 25-30 kids from Ronald McDonald House with local firemen and their families. The kids enjoyed carnival rides and games and delicious food donated by local restaurants. They also were taken for a dip in the Scarsdale pool.
The Scarsdale Rotary provided gift baskets filled with toiletries and necessities to family members who stay with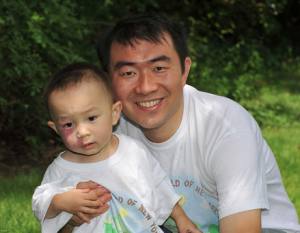 the children at Ronald McDonald House. Also on hand were the Scarsdale Police Chief and Fire Chief, along with village employees who came out to greet the visitors.
Savarese, who is also a skilled magician, made it a magical day for these ailing children. He said the event gets bigger and better each year and plans to continue to hold "A Day in the Country" in the years to come.
He wishes to thank the individuals and local unions who made the day possible, as well as the following restaurants for their participation:
All Good Things

Buon Amici

DeCiccos

Del Primos of Yonkers

Jade Spoon

Katzenberg's

Lulu's Bakery

Metro Deli

Rennaissance Bakery

Ruffled Feathers

Saxon Woods Grill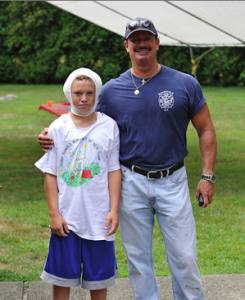 If you're interested in seeing Savarese perform his own magic, look for him at the Tiki Bar at Rye Playland this summer, and after Labor Day at Club 42 at the Ritz in White Plains.
Photos courtesy of Jon Thaler. See more at www.jonthaler.com.