Candidates Needed for the Citizen's Nominating Committee
Thursday, 25 August 2011 17:38
Last Updated: Thursday, 25 August 2011 17:40
Published: Thursday, 25 August 2011 17:38
Hits: 2388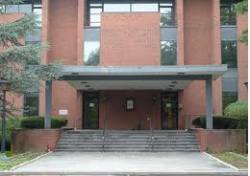 The Procedure Committee invites eligible Scarsdale Residents to run for election on November 15 to the Citizen's Nominating Committee (CNC), the non-partisan group that chooses candidates for major Village offices. This is one of two venues for citizens to participate in the electoral process in Scarsdale (the other being the School Board Nominating Committee Election). Once elected, the 10 new members of the CNC will join 20 sitting CNC members in four or five meetings to propose and choose individuals to run in the Village election next March for three Trustee positions and Mayor. These candidates run under the banner of the Scarsdale Non-Partisan Party, and since they usually run unopposed, by choosing them the CNC effectively chooses the Village government.
CNC members are expected to attend all meetings, to serve for three years (10 of the 30 members retire and are replaced each year), and to serve on the Procedure Committee for one year after their retirement from the CNC. CNC meeting dates for 2011-2012 will be Dec 4, Jan 8, Jan 22, Jan 25 and if necessary Jan 29. Note with the exception of Jan 25 (Wed), all meeting dates are on Sundays and scheduled to minimally interfere with holiday and other commitments.
Eligible CNC candidates have to be registered voters and to have lived in Scarsdale for at least two years. In addition, CNC candidates cannot be currently on the School Board Nominating or Administrative Committees, the Board of Education, the Board of Trustees or the Procedure Committee.
Candidates run for one of two CNC positions in their elementary school district. A minimum of two candidates are needed per position, 4 candidates per school district and a minimum total of 20 candidates to run for 10 CNC positions this year.
To run, candidates must file a nominating petition with 10 signatures of registered voters from their elementary school district, as well as a short biographical sketch. Forms for both are available as downloads from the Procedure committee website. They may also be obtained at the Scarsdale Library, Village Hall, from the Chair of the Procedure Committee (Michelle Lichtenberg, michelle.lichtenberg@gmail.com, 725-6545) or the Vice Chair (David Brodsky, david.brodsky@lw.com, 725-8437).
The deadline for filing both forms is Sept 30; after this date, candidates for any school district will only be accepted if there are fewer than two candidates for that district. The nominating petitions must be filed as hardcopy with original signatures, while the biographical sketches must be filed as MS Word or text files, preferably as email attachments.