Scarsdale School Board Nominating Committee Seeks Candidates
Tuesday, 11 October 2011 08:11
Last Updated: Tuesday, 11 October 2011 08:18
Published: Tuesday, 11 October 2011 08:11
Hits: 3568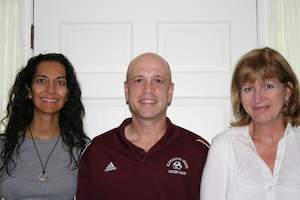 You can help to maintain the excellent Scarsdale schools by becoming a candidate for the Scarsdale School Board Nominating Committee this year. The School Board Nominating Committee (SBNC) is the group that identifies, proposes and nominates qualified candidates to run for the Scarsdale Board of Education. The SBNC includes 30 voting members representing each of the five elementary school neighborhoods. Each year ten new members are elected to serve a three-year term on the SBNC.
"The goal of the Administrative Committee of the SBNC is to present a solid slate of candidates for the SBNC election held on January 17, 2012," said Michael Pollack and Nan Berke, Co-chairs of the SBNC Administrative Committee, the group that organizes the election. "Our charge is to present a full slate of candidates. That means for every open seat on the SBNC, we need two candidates. In all, this year we need 20 people from the community to run."
To become a candidate, complete a biographical form and submit it, with a candidate petition with ten signatures, by November 21, 2011 to the SBNC Administrative Committee, P.O. Box H 172, Scarsdale, NY 10583. These forms can be downloaded from www.scarsdalesbnc.com and are also available at the Scarsdale Library and Village Hall.
If you are interested in becoming a candidate or have questions, go to the SBNC's website at www.scarsdalesbnc.com . Also, feel free to contact the SBNC Administrative Committee Co-chairs: Nan Berke at ntberke@gmail.com or Michael Pollack at michael.pollack@pollackservices.com.
Service on the SBNC is a good way to serve your community. Please become a candidate.
Pictured Above: Jyoti Ruta -Chair of the SBNC, Michael Pollack and Nan Berke, Co-chairs of the Administrative Committee of the SBNC.