Bingo for the Scholarship Fund was Great Fun!
Thursday, 09 March 2017 14:22
Last Updated: Thursday, 09 March 2017 14:25
Published: Thursday, 09 March 2017 14:22
Joanne Wallenstein
Hits: 2640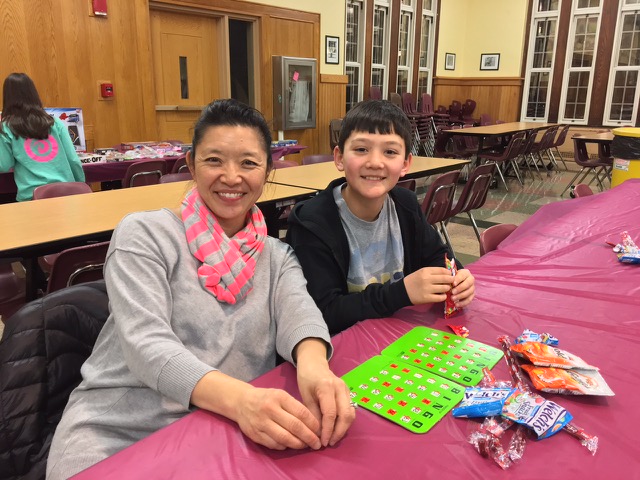 Almost 50 parents and children attended the Fourth Annual Bingo night on March 2. The energy in the room was electric as kids and parents alike sat on the edge of their seats, waiting for that final number to be called by Craig Fuehrer, who strong voice made him the ideal announcer. Winners were able to choose from a bevy of items at the generous prize table. For those who needed refreshments, candies, cookies and drinks were readily available and provided renewed commitment to the game.

Since its inception over 65 years ago, the SHS PTA Scholarship Fund for College has helped to make college a reality for more than 800 Scarsdale students. 100% of the funds raised each year goes directly towards the tuition payments of graduating high school students. The impact of this committee is significant; last year it awarded $87,00 in grants. Committee members appreciate the community's support of this important resource.