Scarsdale Stays Busy While Social Distancing
Monday, 06 April 2020 10:43
Last Updated: Thursday, 09 April 2020 12:56
Published: Monday, 06 April 2020 10:43
Joanne Wallenstein
Hits: 2534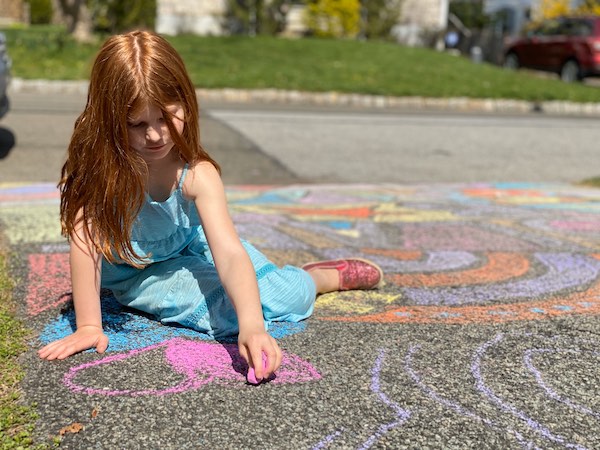 Despite the orders to practice social distancing, residents are finding ways to get out of the house. Here are some photos and observations from this weekend:
Nine year-old Rowan spent the day creating this magnificent chalk image on her driveway in Edgewood. Chalking is a great safe outdoor activity for the kids. Send us photos of the work at your house.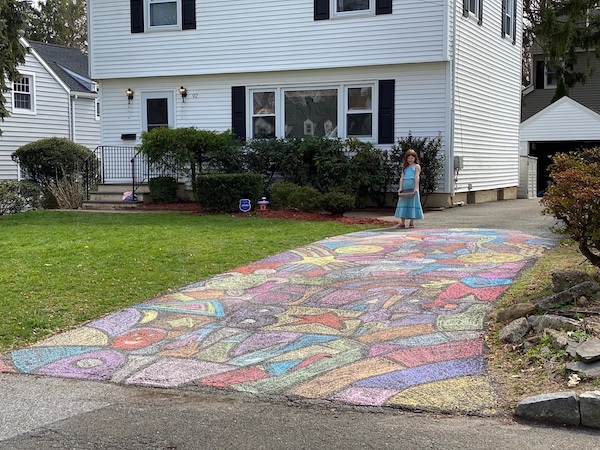 Carnival
In West Harrison the Verzillo family made a carnival in their yard. Today they are painting Easter signs:
Driveway Tennis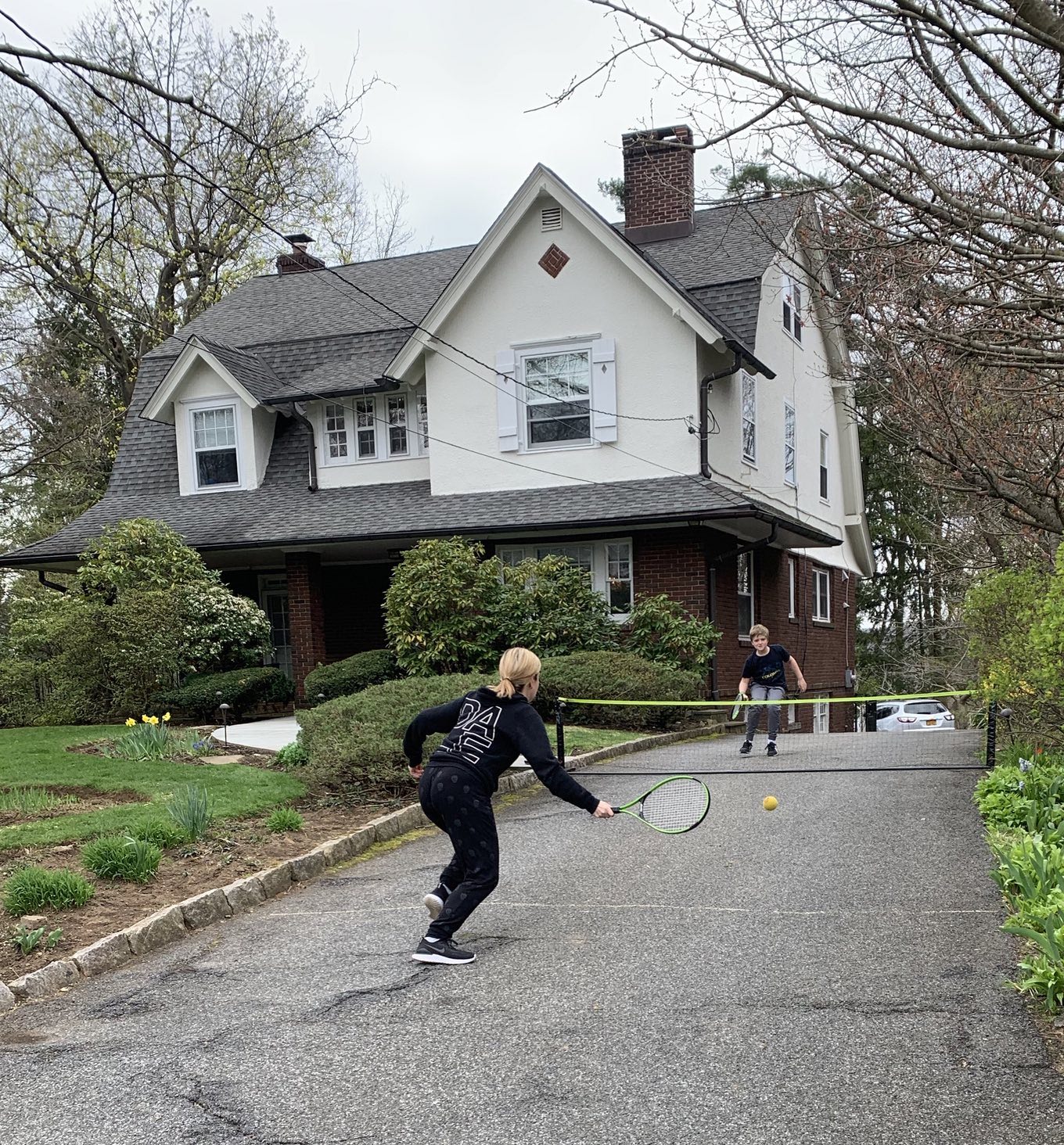 Here's a good way to keep fit and busy without leaving home. Driveway tennis! Greenacres Avenue residents set up a net across the driveway and play everyday. Fun and legal!
Coffee

Others decided to venture out to the drive-through window at the Starburks at the Golden Horseshoe. On Sunday, the line-up snaked out to Wilmot Road!






A Heathcote resident send us the following reminder: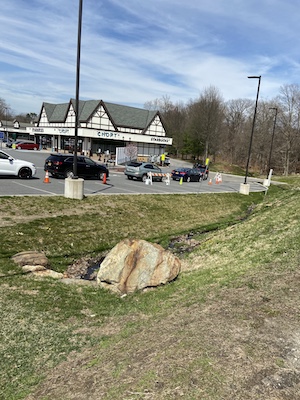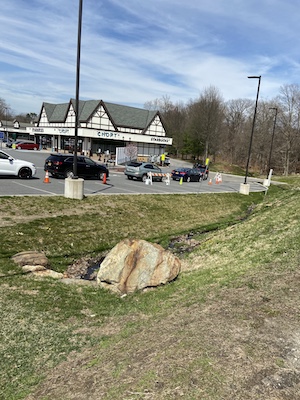 Slow Down!
"There are many children riding their bikes, some with or without helmets and some with or without parental supervision. Please remind your readers to DRIVE SLOWLY and CAREFULLY! Thank you!

P.S. -- truly liked you reminding people to help pick up random bits of trash and gloves around the streets ... Scarsdale Sanitation is overwhelmed with corrugated box pick up and cannot be expected to pick up after neighbors. Thanks for keeping the community informed during these times. "
Another asked us to post the following:
Discard Gloves and Masks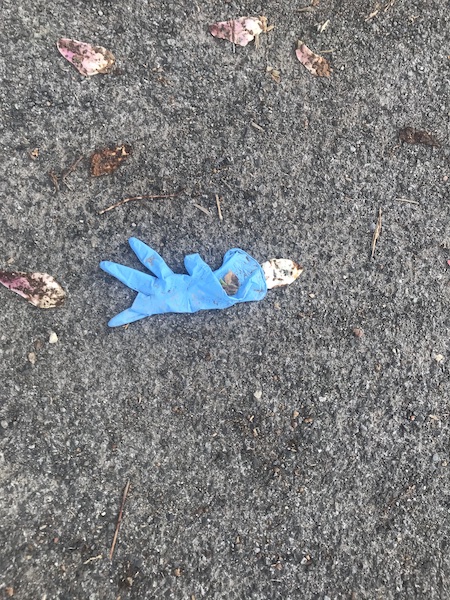 "One thing I am noticing is discarded gloves and masks on the ground. I live near Balducci's and its parking lot is littered with them. But I see then even along the residential streets around Heathcote Elementary. Not sure if you can use your platform to urge people to dispose of their gloves and masks properly."
How are you staying busy? Send us photos of your activities – inside and out-- to scarsdalecomments@gmail.com.