County Executive George Latimer is Pleased with Westchester's Progress on COVID
Wednesday, 17 June 2020 17:26
Last Updated: Wednesday, 14 April 2021 13:29
Published: Wednesday, 17 June 2020 17:26
Joanne Wallenstein
Hits: 1469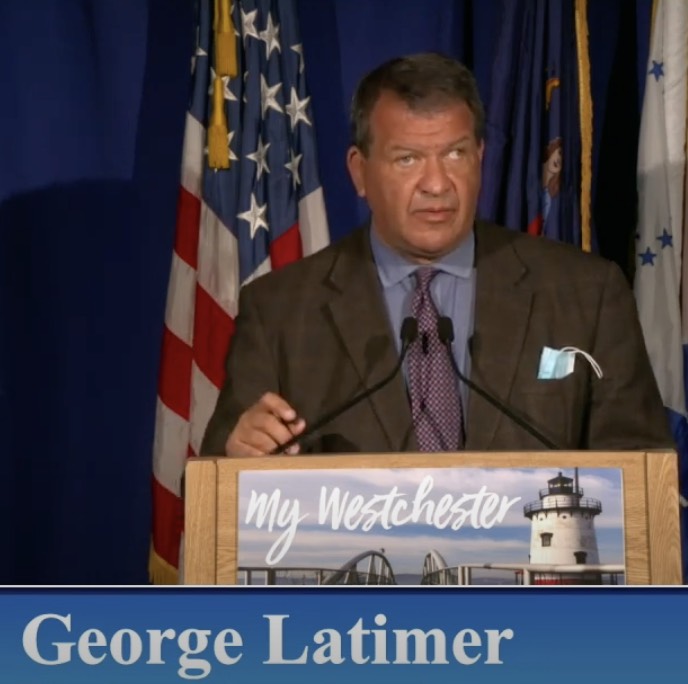 (Updated June 18, 2020) Can we let down our guard about transmitting the virus? How many cases are there in Scarsdale and Westchester and how many new infections?
As of Wednesday June 17, County Executive George Latimer reported that social distancing efforts had been effective and that the County overall has seen a dramatic decrease in the number of new infections and fatalities. He reported that the county has now tested over 212,982 people, or 21.3% of the population. At a press conference held in Larchmont on June 17, he reported that over 3,000 people were tested on June 16 and only 17 were positive, a dramatic decrease in the infection rate. Latimer says there were two fatalities due to COVID on June 16.
Overall the County Executive is pleased with Westchester's progress, but still cautious about lifting the enforcement of measures to stop the spread of the virus. He was sporting a new haircut and reported that he was happy to return to his church.
Here are the numbers as of Monday June 15:
The June 16 statistics show that in Scarsdale, there were 3 active cases and no new cases in the last 24 hours.
In Westchester County overall there were 792 active cases and 36 new cases in the last 24 hours.
There are about 100 patients hospitalized for COVID in the county.
Latimer said, "All of the sacrifices we made got us to fewer cases, new infections and deaths." He warned, "If we turn and go the other way, we're opening ourselves to difficulties."