Scarsdale Foundation Grant Aids Hoff-Barthelson with Pandemic Precautions to Restore In-Person Music Lessons
Tuesday, 19 January 2021 16:01
Last Updated: Tuesday, 19 January 2021 16:01
Published: Tuesday, 19 January 2021 16:01
Joanne Wallenstein
Hits: 910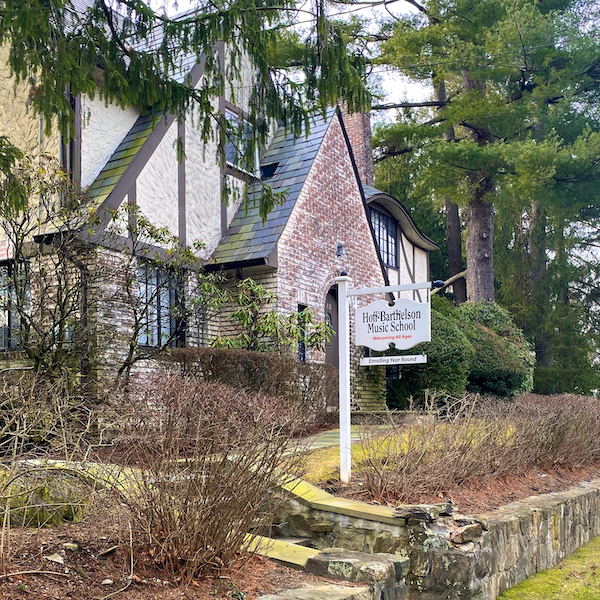 Hoff-Barthelson Music School has received a grant from the Scarsdale Foundation to complete facility upgrades and install safety equipment that enable the School to meet the growing demand for safe in-person music lessons even as the COVID-19 pandemic continues.
The $10,835 grant underwrites the costs of upgrading HVAC filtration systems and installing protective barriers and sanitation stations for the school's second building, Helton House. Helton House, located next to Hoff-Barthelson's main building on School Lane, is home to eight private music learning rooms. Due to the COVID-19 pandemic, Hoff-Barthelson has been running a large slate of online offerings, but has had to sharply limit the number of in-person lessons and classes. The upgrades facilitate the use of those rooms for safe, in-person music lessons as the School launches its spring semester later this month.
"This generous grant from the Scarsdale Foundation has enabled us to complete important safety upgrades to the smaller of our two buildings, bringing additional studios back into service," said HBMS Executive Director Ken Cole. "While we have been providing a limited number of in-person lessons since the start of the 2020-21 school year, hundreds of our students have been pursuing their music studies entirely online since March, 2020, when the pandemic forced us to drastically reduce the number of people allowed on site. Online lessons and classes work well for many students; however, others require in-person instruction in order to thrive. We are delighted to now be able to safely accommodate greater numbers of students in person, even before the pandemic is fully tamed."
"The Scarsdale Foundation is pleased to provide a grant to assist Hoff-Barthelson in expanding the number of students who will be able to receive in-person lessons despite the ongoing COVID-19 pandemic," said Scarsdale Foundation President Randy Guggenheimer.
Families interested in enrolling in music instruction, online or in-person, for the spring semester, are invited to call Hoff-Barthelson Music School at 914-723-1169, email at hb@hbms.org, or to visit our website at www.hbms.org.
About Hoff-Barthelson Music School
Hoff-Barthelson Music School has achieved national recognition as a premier community music school for its unsurpassed leadership in education, performance and community service. With a faculty drawn from the region's most talented teachers and performers, the School has long been one of Westchester County's most cherished cultural resources. At Hoff-Barthelson, students find a warm, friendly music school dedicated to the highest standards of education, performance, and community service. Students of all ages, aptitudes, and levels of interest enjoy a supportive, joyful learning environment; a focus on the whole person; exceptional teaching; and a multifaceted curriculum.