Archie Rules the Roost
Wednesday, 22 June 2022 20:57
Last Updated: Wednesday, 22 June 2022 20:57
Published: Wednesday, 22 June 2022 20:57
Joanne Wallenstein
Hits: 749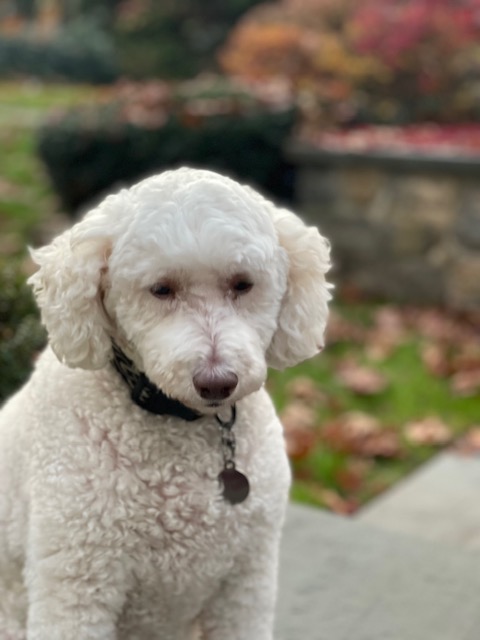 The following was submitted by Gregory Seiden of Greenacres Avenue:
Archie, our 11 year-old golden doodle, has a long list of well-deserved nicknames: (Fluff-ball, sheep dog, butterball, Mr. D). But King is the most appropriate of all the names we shuffle through each day. It is not just that he rules the roost, but how he rules. Archie is regal. In his slightly pompous way, he demands love and attention from everyone he meets. The mailman wouldn't dare come to our home without dog treats and most delivery men spend a few minutes giving Archie a belly rub before dropping off their packages. Archie parades through dog parks with his head held high, keeping pace with my mother (his human mother) demanding respect and appreciation from the other dog owners. Neighborhood dogs are eager to play with him, but Archie generally ignores them – instead favoring his human subjects.

Showcase your pet on the Pet of the Week on Scarsdale10583.com. Email your story and photo to scarsdalecomments@gmail.com.