Pet of the Week Ruby: Look for Her in the Dining Tent
Tuesday, 28 June 2022 15:35
Last Updated: Thursday, 30 June 2022 14:53
Published: Tuesday, 28 June 2022 15:35
Joanne Wallenstein
Hits: 469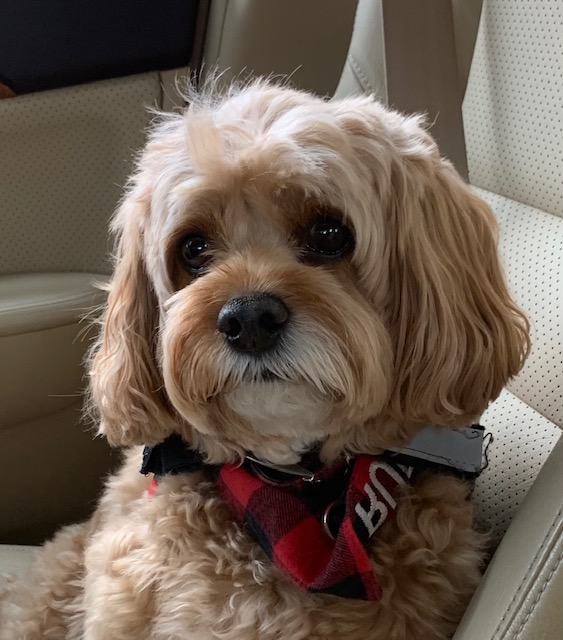 My name is Ruby and I am a 6 year old Cavapoo. I love to hang out with my Dad Marvin under the tent in Scarsdale and enjoy an occasional latte at Starbucks. I hate it when my people leave me at home - I make a sad dog face and they cave.

Me also likes long walks, squirrels, and bunny rabbits. I sun bath every morning in my courtyard at my house in Edgemont. And I love to watch Animal Planet on TV when they leave me home alone. The favorite part of my day is when my people come home and I squeal with joy and kiss them all over.

Your friend Ruby,

Submitted by Ruby's mom.
Lynn Hamberg, long time resident of Edgemont

Do you have a dog or a pet? Share your photos and stories. Email us at scarsdalecomments@gmail.com to feature yours in the Pet of the Week.