O Mandarin for Culture and Cuisine
Thursday, 20 April 2017 12:22
Last Updated: Thursday, 20 April 2017 12:27
Published: Thursday, 20 April 2017 12:22
Judie Dweck
Hits: 14058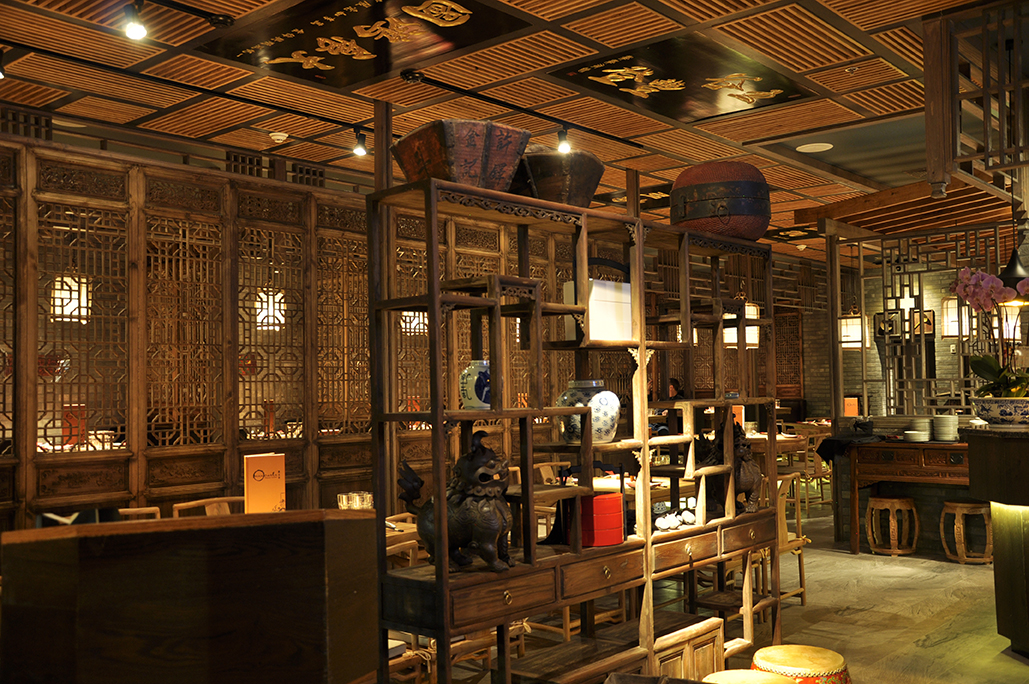 Newly opened O Mandarin, is situated a few doors from H Mart Asian Market in Hartsdale. According to owner Peter Liu, the O in its name stands for original. With the beauty of both its décor and its food, I would add outstanding and overwhelming.

Owner Peter Liu came to the United States at the age of 18, with a passion for food, inspired by his grandparents. He settled in New Orleans where he received a degree in hotel management. He worked at many restaurants and was also involved in the culinary field in Rhode Island as well as Austin Texas. Upon arriving in New York, he worked in Portchester. Says Liu, "At O Mandarin, I hope to invite prominent visiting Chinese chefs who will arrange tasting menus for our guests. One of my goals is to have O Mandarin get a Michelin rating." His passion is evident in both décor and food. Catering is offered, as well. When I inquired about take out and delivery, he indicated that his food is at its best when eaten immediately after preparation. If Liu could invite anyone to O Mandarin, it would be his parents. "My goal is to introduce America to authentic Chinese cuisine."

Exquisitely decorated, O Mandarin is filled with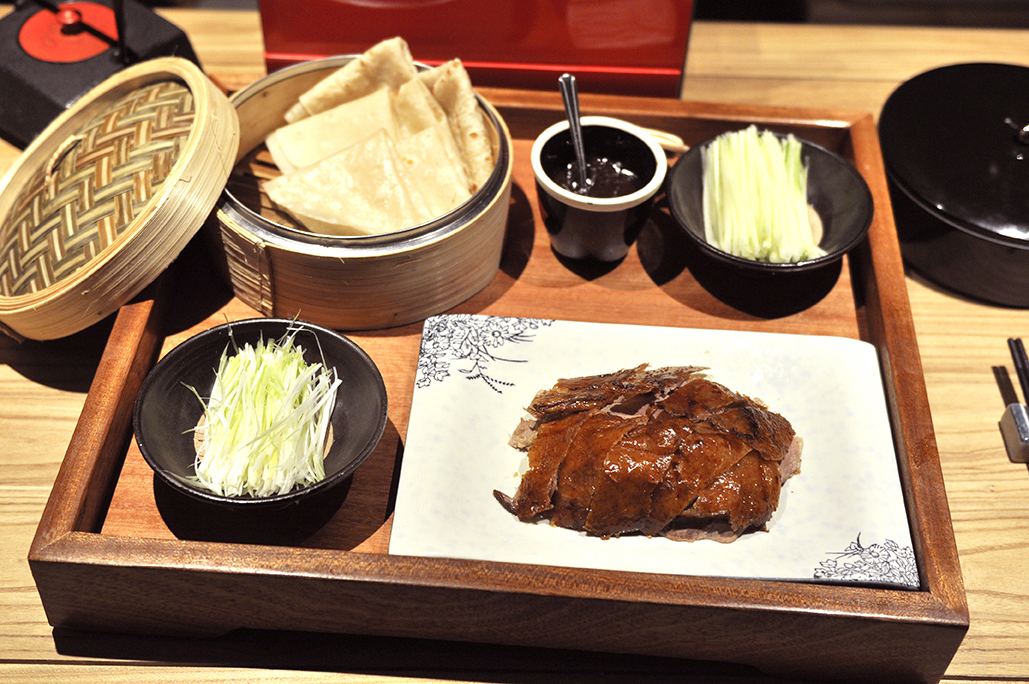 Chinese antiques and wall hangings. Liu travelled extensively in China to amass this collection of Chinese decorative art and furniture. From the carved dragon door handles to the elaborately carved stone hitching posts, meant to park your horse, the details inform us of the history of China. We arrived by car and parked in the ample parking lot. We entered O Mandarin and were transported to a world of authentic Chinese culture. Floral painted scrolls, antique kitchen utensils, elaborate headboards and ancient sand paintings are among the antiquities that line the walls. Large round tables, raised booths and banquettes, as well as a separate area with a large private table are your seating options. Bird cake inspired chandeliers subtly light the room. The setting is reminiscent of the dining room in an emperor's home. I even sat in the pair of Qin Dynasty chairs meant for the emperor and empress. It was in this elegant history filled space, that I proceeded to experience the authentic Mandarin cuisine as prepared by Chef Eric Gao, a protégé of esteemed chef Peter Chang. Comfortably seated at a large round elmwood table, Peter Liu and I savored a true banquet of authentic specialties. One could not help but note the imported Chinese dinnerware, the classic tea pot and the lacquered chopsticks. Red napkins added a pop of color.

Liu explained each dish and indicated that authenticity is the name of the game. Among the dim sum choices were flounder cilantro rolls, Shanghai spring rolls, and Sichuan crispy buns. We opted for soup dumplings and Sichuan wontons. In each dish, the delicate dough wrappers were prepared on site. We carefully punctured the soup dumpling and allowed the fragrant broth to fill our mouth. The flavor of ginger and vinegar was utter perfection. The Sichuan wontons filled with chicken and pork were perfectly spiced, with just enough seasoning to awaken your taste buds. The soup selections included cilantro tofu, wild mushroom and riblet and chicken corn. We enjoyed the famous Chengdu fish soup. It arrived as a meal in a bowl with flounder, vermicelli, and Chinese mustard cabbage. The freshness of the fish added beautiful flavor to the broth. Brought to the table in a lovely covered tureen, it maintained its temperature as it was spooned into our bowls.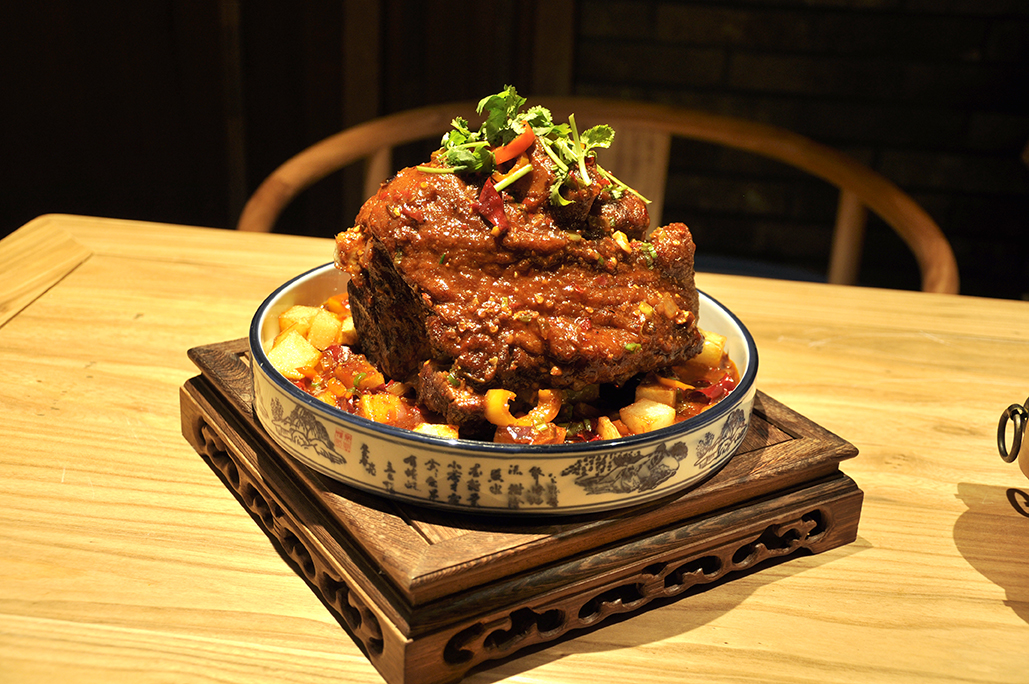 There were several cold appetizers to choose from. Liu suggested his favorite, lotus root and sticky rice, and it was a fine choice. It was crisp and slightly sweet, a nice light beginning. Other cold appetizers such as Sichuan peppercorn tofu skin, wild peppercorn and wood-ear mushrooms, and minced garlic and pork belly await future visits. The hot appetizers included familiar chicken lettuce wraps as well as mussels in black bean broth and wok fried eggplant. I opted for the glazed spareribs, meaty and finger licking good.

Many of us have tried the famous Peking Duck at various Chinese restaurants. Do try this dish at O Mandarin where it is painstakingly prepared from scratch in the traditional manner. The tender organic duck is encased in homemade flour crepes along with scallions, cucumber and homemade hoisin sauce. It was one of the best renditions of the dish I have ever had. Liu explained that it started out as an imperial delicacy a thousand years ago. Savoring it at O Mandarin will make you feel like royalty as well.

About 20 Mandarin classics are offered. I loved the shredded pork with bamboo. Combined with smoked bean curd, leeks and baby bamboo it was a nicely seasoned and multi textured dish. Future choices may include Sichuan seafood clay pot, sweet pea prawns, basil chicken or lions head meatballs. Among the chef's signature dishes we enjoyed Mandarin smoked pork. Cilantro added a fine taste to the pork, leeks, red peppers and celery. It was beautifully presented in a bamboo serving dish. We also play to try the Sichuan lamb chops, Dungeness crab or a variety of steamed or crisp whole fish.

Along with our entrees we loved fresh pineapple fried rice served in half of a fresh pineapple. Several varieties of rice including jasmine made this dish special. Healthy vegetable and tofu dishes and several rice and noodle options are offered, as well. Complete your meal with a taro spring roll, pumpkin cake or sweet sticky rice soup.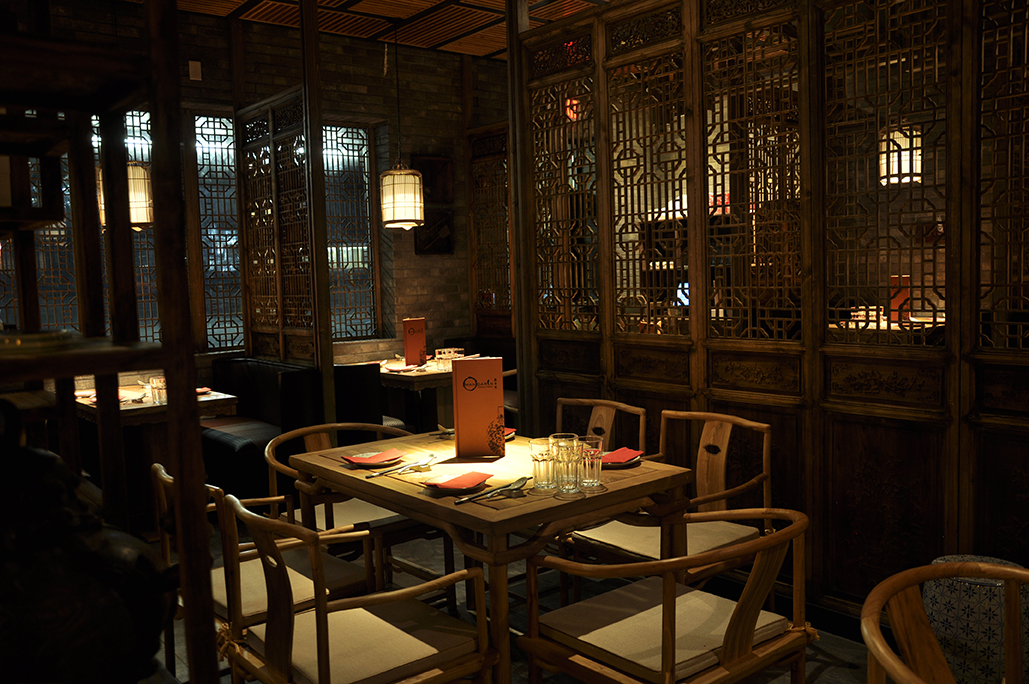 If lunch is your meal of choice, many more familiar dishes are offered. For the less adventuresome there is wonton, egg drop or hot and sour soup and entrees of General Tso's Chicken, orange peel chicken, Asian vegetables and tofu and shredded pork in sweet bean sauce to name but a few.

Much thought and passion went into planning O Mandarin and the result is a unique and sophisticated experience in Chinese culture and dining where a happy spirit fills the air.

As we exited the restaurant and entered the reality of busy Central Avenue, we looked forward to many more visits to the serenity and sophistication of O Mandarin.

O Mandarin Chinese Cuisine
361 North Central Avenue
Hartsdale, NY
(914) 437 9168
Contributor Judie Dweck has been writing about restaurants and food for many publications. She teaches creative cooking to children at Scarsdale elementary schools. Through the years, her articles have appeared in Jack and Jill Magazine, Spotlight, The Pleasure of Cooking and The Scarsdale Inquirer. She balances her restaurant tastings with daily ballet classes.