Candidate for Trustee Forces Scarsdale Village to Release 4,318 Resident Email Addresses
Saturday, 12 September 2020 17:23
Last Updated: Saturday, 12 September 2020 17:39
Published: Saturday, 12 September 2020 17:23
Joanne Wallenstein
Hits: 5814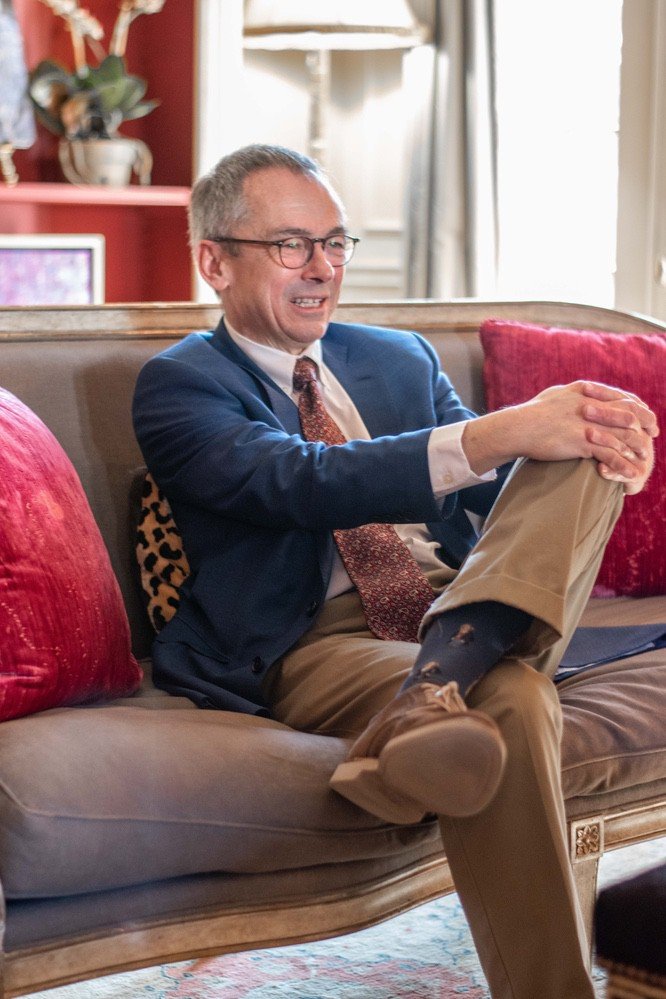 Robert Selvaggio obtained 4,318 resident email addresses after a FOIL request.After exploring all legal avenues not to comply with a FOIL request for 4,318 resident's private email addresses, the Village of Scarsdale turned over the list to resident Robert Selvaggio of Rochambeau Road on September 11, 2020.
Selvaggio, who is running for Village Trustee as a candidate for the Voter's Choice Party, filed a FOIL request in April, 2020 to receive the email addresses of all residents who were signed up on the Village's "Notify Me" communications system. The system is used to disseminate information about emergencies, storms, road closures, sanitation schedules, recreation opportunities and more. The Village built the system as a way to improve communications with residents who opted in to receive Village emails and alerts.
On April 24, Selvaggio sent the following FOIL request to Scarsdale Village Clerk Donna Conkling:
"Under the provisions of the Freedom of Information Law, I am requesting the list of email addresses of subscribers to Scarsdale's "Notify Me" system and the list of email addresses to which the "Mayoral Community Update: April 23, 2020" was addressed."
Scarsdale10583 filed a FOIL request to see Selvaggio's request.
Village managers were highly reluctant to turn over the list for many reasons. They feared that it would betray the public trust in the Village, as many residents assumed their private email addresses could not be shared. Managers feared that if residents started to receive unsolicited communications, they would opt out of the Village's Notify Me list. In addition, if Scarsdale yielded to this request, what would prevent more requests for the list from others seeking to reach Scarsdale homeowners?
According to Village Manager Steve Pappalardo, "The Village was not concerned about the requestor, but rather, on a more comprehensive basis, relative to the potential invasion of privacy and any perceived violation by the Village of the public trust. In our view, Notify Me subscribers should have a reasonable expectation of privacy when providing this contact information to the local government."
Furthermore, Pappalardo said, "We also had concerns about cyber security to the extent that making the public records available to anyone may elevate the risk of a cyber attack. And a third concern was that releasing the emails might stymie our ability to maintain or increase enrollment in Notify Me."
In order to determine if they were legally bound to release the list, the Village reached out to their attorney as well as the NYS Committee on Governance.
Pappalardo said, "Access to public records in New York State is governed by the Freedom of Information Law as adjudicated by the NYS Committee on Open Government (COG). We asked the Village Attorney to review the FOIL request and determine our ability to withhold/deny the request based on the above concerns. Based on his review of the law and pertinent case law on this point, the Attorney determined that the email addresses should be released. Subsequently we wrote to the NYS COG for a formal opinion/response. After reviewing, the COG responded that the emails should be released, citing several previous COG opinions and case law."
There was one caveat. According to Pappalardo, "The New York Public Officers Law (FOIL) Section 89.3(a) specifically provides that an agency may require a person requesting lists of names and addresses to provide a written certification that such person will not use such lists of names and addresses for solicitation or fund-raising purposes and will not sell, give or otherwise make available such lists of names and addresses to any other person for the purpose of allowing that person to use such lists of names and addresses for solicitation or fund-raising purposes. Mr. Selvaggio was asked and complied by executing, having notarized, and submitting a Certification to this effect, as written by the Village Attorney."
Will Selvaggio use the newly released list to send emails asking for votes for the Voters Choice Party candidates on Tuesday September 15? It is not clear whether the provision that bars the use of the list for "solicitations" includes campaign emails. The Oxford Dictionary defines solicitation as "the act of asking for or trying to obtain something from someone," which would seem to prohibit campaign-related emails but we won't know until the election is over on Tuesday night.
There is precedent for the decision. In a similar case about the release of the email addresses of residents in Greenburgh in 2016, an appellate court ruled that "the Town, Town Clerk and Town Board all violated the New York State Freedom of Information Law when they refused (two years ago) to disclose in electronic form, the names and email addresses of subscribers of the Town's email list so that a resident could respond to political arguments made on the Town's "gblist" by Town Supervisor Paul Feiner."
Commenting on the issue, Scarsdale Village Trustee Jane Veron said, "Yes, I am aware that the FOIL request was fulfilled today, and I think it is a regrettable result. While I am a strong proponent of open government, I believe the release of personal email addresses for private use is beyond the bounds of what is necessary to achieve transparency. I have always been determined to make government more accessible to our residents. When I joined the board, I sponsored the communications committee, and together with a diverse team, we built a user-friendly website, launched e-newsletters and implemented the Notify Me system. Every decision we made was guided by a commitment to public trust. I hope that trust endures."
Even if Selvaggio refrains from using the list to garner support in the election, it's hard to understand how forcing the release of private email addresses benefits residents in anyway, or as the Voters Choice Party political signs say makes for a "better Village."
What do you think? Share your comments below.