Governor Gives Go Ahead for HS Athletics to Resume, Tents Coming Down at the County Center and Vaccinations in Process
Monday, 25 January 2021 16:42
Last Updated: Monday, 25 January 2021 17:03
Published: Monday, 25 January 2021 16:42
Joanne Wallenstein
Hits: 898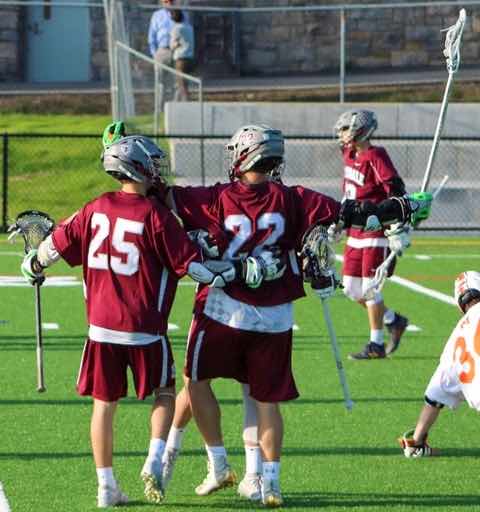 Though the spread of COVID is on par with previous weeks, vaccinations are in process and will hopefully result in lower infection rates in the coming weeks – or months.
On Monday January 25, County Executive George Latimer offered the following statistics:
COVID-19 Counts

-Overall, 89,225 people have tested positive in Westchester County.
-There are currently 11,600 active cases. This number has been relatively flat for the last week or so.
-In terms of testing, we are seeing about the same number of positives this week as last and Latimer believes we are nearing the end of the Christmas and New Year's peak.
-There have been 1,847 deaths to date.
-550 people are now hospitalized, about half of where we were at the peak.
Last, has the UK variant been tracked here? Latimers said yes, though it's relatively rare here but it is more communicable. He said, "It is not resistant to the vaccines and it doesn't cause more fatalities."
As of January 25, 2021, the County COVID map shows 101 active cases in Scarsdale.
Vaccinations
Here is the status of vaccinations in Westchester County:
-Through January 24, 3,327 were given at the White Plains Health Clinic
-12,838 were vaccinated at the Westchester County Center.
A total of 16,165 vaccines have been administered.
Latimer reported that both operations are running smoothly and thanked everyone from the county for their efforts, saying they are currently authorized to vaccinates groups 1a and 1b, which includes people who are 65 and over, those with compromised immune systems, first responders, educators and other groups.
He said, "We are still struggling with the vaccine supply. We have a limited supply. If you are eligible take it, if you are not eligible, wait."
High School Athletics
Latimer provided exciting news to high school athletes. On Friday January 22, 2021, Governor Cuomo gave approval for higher risk sports like cheerleading, basketball, ice hockey, wrestling, football, volleyball and lacrosse to resume on February 1. However the Governor is leaving it to local authorities at the County Departments of Health and the schools to work out the details. Latimer said he held a call with School Superintendents and they are compiling data on key areas for the safe and proper reopening of high school sports. There will have to be protocols to protect the athletes.
Since high school athletes compete in sections that involve athletes from other counties, Latimer said Westchester will need to act in harmony with neighboring counties like Rockland, Putnam and Duchess to agree on a set of regulations.
He plans to have an announcement by Friday.
Tents at the Westchester County Center
Deputy County Executive Ken Jenkins reported that NYS is dismantling the big white tents outside the County Center that were constructed for emergency medical use. Jenkins called this "a relief" and said this is a good sign that the state does not believe these facilities will be needed.