Community Organizations Condemn Racism and Violence
Wednesday, 24 March 2021 08:16
Last Updated: Wednesday, 24 March 2021 08:27
Published: Wednesday, 24 March 2021 08:16
Joanne Wallenstein
Hits: 588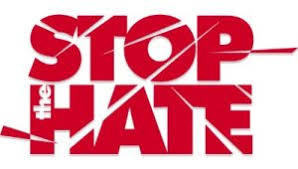 After the horrific shootings in Atlanta on March 16, 2021, many in Scarsdale spoke out to condemn the violence. Below please find letters from the Scarsdale Chinese Association, the Scarsdale High School PTA, the League of Women Voters of Scarsdale and Scarsdale Mayor Marc Samwick. See their statements below.
What can you do?
Attend a Vigil against hate at Chase Park in Scarsdale from 1-3 pm on Saturday March 27, 2021.
On April 13th the SHS PTA, the SMS PTA and the PT Council are co-sponsoring a program on Implicit (or Unconscious) Bias for parents. They encourage all parents to participate and engage with parent and school communities to talk, learn, advocate and grow.
Here are their letters:
Scarsdale Chinese Association Statement Condemning Anti-Asian Violence

Racist attacks against Asian-Americans have dramatically increased in recent months across the nation, from verbal to physical and deadly. We, the Scarsdale Chinese Association, representing over 300 families in Scarsdale, condemn such horrific violence and denounce these acts of hate and racism.

With the recent White Plains incident being so close-by and the Atlanta massacre so fatal and massive, we call for more awareness from the community on anti-Asian hate crimes. We call for more police vigilance against and timely prosecution of racially-charged crimes. We call for an end to racism against Asians that has always existed throughout American history and manifests through hate crimes, racial slurs, and stereotypes. Racial hatred must stop!



Within Scarsdale, our members generally feel safe and protected. When racially-charged incidents occur, we feel that they are adequately addressed in schools and in the community at large. We welcome Mayor Samwick's timely letter of 3/18 to the Scarsdale community, restating the goal to "promote and maintain a community culture of acceptance and inclusion, free from racism, bias, and discrimination." We appreciate the village's support to our Asian communities at this difficult time, and together we build a united community.

SCA Executive Board: Jingqing Chai, Sharine Chen, Jennifer Hong, Johnny Huang, Vivian Lin, Jing Lu, Lisa Tan
Scarsdale High School PTA
We are deeply disturbed about the recent violent attacks on Asian Americans and the murders of 8 people in Atlanta, 6 of whom were of Asian descent. We are also aware that we are not immune and that there have been anti-Asian racist attacks right here in Westchester.
The PTA is an organization that is committed to Diversity, Equity and Inclusion and we stand firmly against all racism and hate. We condemn all acts of hate, and violence against people of any ethnicity, nationality, culture, race, religion, gender identity or expression, sexuality or neurodiversity. Bigotry and xenophobia of any kind is unacceptable in our school and in our community.
We stand with our Asian American and Pacific Islander community in solidarity with outrage and support in grief. We will not tolerate hate and discrimination on any level. We are a community of multiculturalism and diversity and we value, celebrate and are proud of our differences.
There remains much work to be done in our community and our school, and the SHS PTA is committed to continuing this work. To that end, on April 13th SHS PTA, the SMS PTA and the PT Council are co-sponsoring a program on Implicit (or Unconscious) Bias for parents. We encourage all parents to join us for this program, and to engage with our parent and school communities as we continue the process of talking, learning, advocating and growing. This work is ongoing and transcends one tragedy or one program. We are also working closely with the high school administration to ensure there are parent voices on the SHS Diversity & Inclusion Committee, which consists of students, teachers and administration. If you would like to get more involved, or to bring our attention to specific experiences within our community, please reach out to the PTA President.
We encourage you to have a conversation with your children about their experiences at SHS and to reflect with them upon this most recent tragedy. Your students may have discussed this in their social studies classes. If your children are experiencing bigotry, xenophobia or microaggressions of any kind, the school deans, psychologists and student outreach workers are available to listen and support them or you.
We reaffirm our commitment to stand together as a community in opposition to bias and welcoming to people of all backgrounds. We are united in the belief that everyone in our community is valued and respected.
The 2020-21 SHS PTA Executive Committee
Leanne Freda, President
Joey Silberfein, President-elect
Jennifer Rossano, VP of Programming and Volunteers Rokaya Hassaballa, VP of Membership and School Events Chyi Landless, Treasurer
Elissa Ruback, Corresponding Secretary
Beth Cukier, Recording Secretary
League of Women Voters of Scarsdale Board of Directors

Statement Condemning Racism and Supporting the AAPI Community

The League of Women Voters of Scarsdale (LWVS) believes in individual liberties, civil rights, human rights, and voting rights writ large; we defend democracy and oppose all threats to constitutional rights. The LWVS is an organization that advocates against systemic racism and racist violence and we are committed, in both values and practice, to diversity, equity and inclusion.
The League of Women Voters of Scarsdale, Board of Directors (League Board) joins our sister Leagues, including the League of Women Voters of the United States (LWVUS) and the League of Women Voters of Georgia, in condemning the anti-Asian American Pacific Islander (AAPI) racism that has long plagued our country and has increased during the COVID-19 pandemic. We grieve the senseless loss of eight lives, including six women of Asian descent, this past week to hate-driven gun violence in Georgia.
As stated by LWVUS: "The League is committed to listening to and amplifying AAPI voices and educating ourselves on the historic and ongoing systemic racism that plagues this country so we can be better allies." Our own community is not immune to anti-AAPI racism, and we must remain vigilant in our stand against racism, violence and hate in all its forms. We fully support our AAPI community members.
The League Board also condemns all forms of violence against women.
The League Board denounces all forms of hate and violence in both actions and words against people of any ethnicity, religion, nationality, race, gender identity or expression, culture, or sexuality.
We urge our members to stand united with us, and call on our elected officials at all levels of government to demonstrate their commitment to keep all communities safe. The LWVUS states: "There can be no liberty in the face of racist and xenophobic violence." We are only safe from racism, sexism and bigotry if we are all protected by the law and by our fellow citizens.
Mayor Marc Samwick
Dear Scarsdale Community,
The mass murder of eight people, including six Asian women, in Atlanta on Tuesday is yet another tragic event in a series of mass shootings that continue to plague our country with targeted attacks on specific groups of people. Scarsdale strives to live by the motto that, "hatred of any kind is hatred against everyone." Attacking any individual or any specific group, whether with words or acts of hate, has no place in the Village of Scarsdale.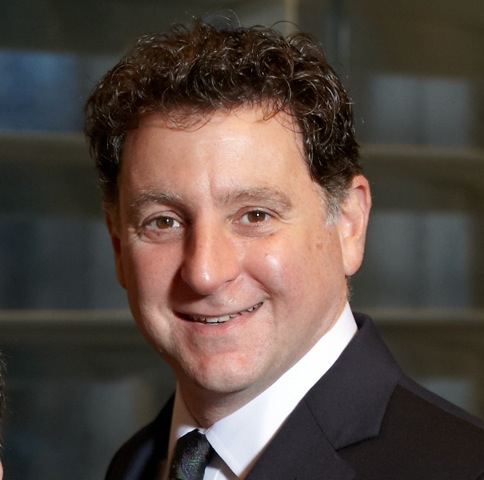 In Scarsdale, we seek to build a community that is just, fair, welcoming and inclusive, where dignity is maintained. We value and celebrate our community's cultural commonalities and differences while strongly rejecting bias toward any group.
One year ago, I stated, and it bears repeating, "We recognize our moral and ethical responsibility to value all persons, to firmly oppose discriminatory behaviors and practices, and to embrace the inherent value that all individuals bring to this special place we all call home: Scarsdale."
The Ad hoc Council to Combat Racism and Bias was formed in July 2020 with the goal to "promote and maintain a community culture of acceptance and inclusion, free from racism, bias, and discrimination. Whether overt or subtle, intentional or accidental, we must all strive as responsible members of the Scarsdale community to endeavor to be aware of cultural differences, value and encourage diversity, and vehemently reject all forms of racism, bias, and discrimination."
We restate these goals today, by standing together with members of the Scarsdale Asian populace as we continue to strive to build a united community where all people are welcome to call home.
Sincerely,
Marc Samwick Mayor