LWVS Donates 66 Books to the Scarsdale Library and Produces Video to Honor its 100 Anniversary
Wednesday, 07 April 2021 10:24
Last Updated: Thursday, 08 April 2021 12:38
Published: Wednesday, 07 April 2021 10:24
Joanne Wallenstein
Hits: 578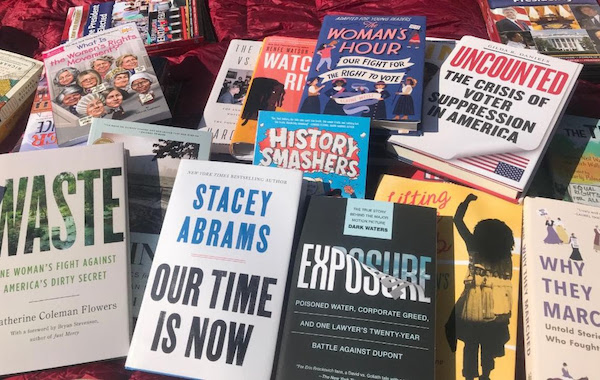 In honor of its Centennial Year, the League of Women Voters of Scarsdale has made a large donation of books to the Scarsdale Public Library. The book topics include voting rights, women's rights, civil rights, the environment, and more in the Adult, Young Adult and Children's book genres. The LWVS ordered the books through Scarsdale bookstore, Bronx River Books, and they appreciate their partnership with bookstore owners Mark Fowler and Jessica Kaplan. The LWVS has already donated 59 of 66 ordered books to the library and is proud to give this gift to the Scarsdale community.
The list of books was curated by the library and can be viewed here:
The League has also produced a Centennial Video Montage that includes statements from many of our local leaders. Watch it to hear statements about the importance of voting, democracy and consensus building from Andrea Stewart-Cousins, Amy Paulin, George Latimer and others.
Here's to the next 100 years of the League of Women Voters.