Scarsdale Forum Says New Limitations on the Use of Gas Leaf Blowers Do Not Go Far Enough
Tuesday, 27 April 2021 14:42
Last Updated: Thursday, 29 April 2021 15:02
Published: Tuesday, 27 April 2021 14:42
Joanne Wallenstein
Hits: 1429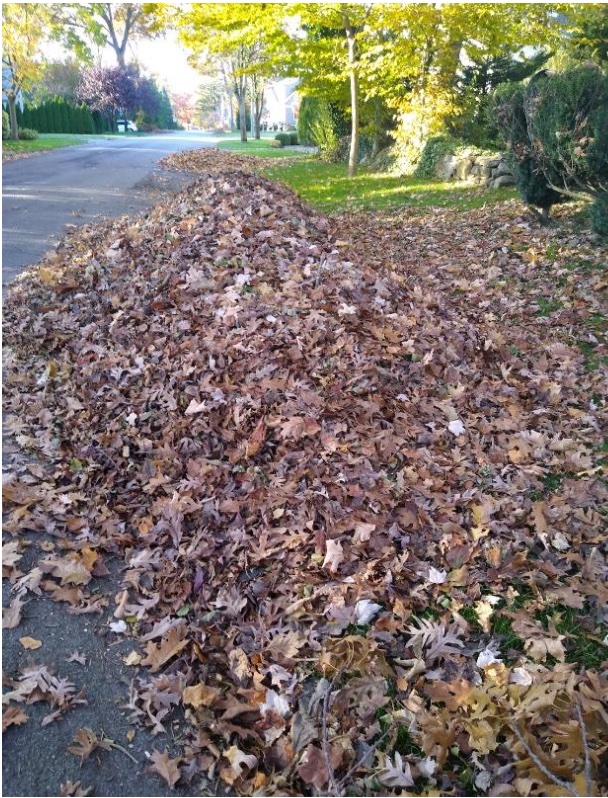 The Village of Scarsdale recently passed amendments to Village code banning the use of gas leaf blowers from May 1 to September 30 and limiting their use to weekdays during October, November and December, 2021.
For 2022 and beyond, gas leaf blowers are banned from January to September, and can only be used from Tuesday-Friday in October, November and December.
In their place, electric leaf blowers can be used year round.
These changes were hotly debated with some residents and many landscapers arguing that it would be very difficult and expensive to clear leaves without the gas powered blowers.
However, a report by the Sustainability, Municipal Services and Climate Resilience Committees of the Scarsdale Forum says these restrictions do not go far enough to "protect the health, safety, welfare, and quality of life of Scarsdale residents and protecting the environment."
The report, titled, "Gas Leaf Blower, Leaf Vacuuming and Leaf Mulching in the Village of Scarsdale," says that Village code does not do enough to prevent air and noise pollution. Since the law allows the use of the gas leaf blowers during leaf season, from October 1 to December 30, the believe that it will continue to allow a program that is "inherently polluting and expensive."
The Forum Committees recommend that the Village ultimately ban the use of gas leaf blowers entirely, enforce a noise code to ban the use of blowers at 65 decibels or more and to do more to require leaves to be bagged and left at the curb or mulch mowed, rather than blown to the curb for vacuuming and pick-up by the Village.
Specifically, they recommend that the Village revise code to:
-Prohibit the use of all gas powered leaf blowers and gas 2-stroke vacuums in the Village of Scarsdale, effective on a date certain not to exceed two years from January 1, 2021, including use on all Village and residential properties;
-Enforce the new Village code banning leaf blowers immediately.
-Amend the Village Code to prohibit the use of push-behind gas leaf blowers and the use of more than one gas leaf blower on properties smaller than one-half acre, effective immediately, and until such time as the total prohibition of gas leaf blowers and gas 2-stroke vacuums is effective.
-Amend the Village Code to (a) eliminate fall leaf vacuuming practices conducted by the Village, (b) require that leaves and grass clippings left for Village pickup be bagged or otherwise containerized all year long, and (c) promote leaf mulch mowing and grasscycling in place.
-Amend the Village Code to limit noise specifically related to landscape maintenance equipment, and update the definition of a noise disturbance to include leaf blowers that measure 65 decibels or more (at 50 feet), effective immediately;
-Promulgate and enforce these regulations immediately, institute a public education campaign, continue Village street sweeping operations, and enlist the cooperation of the public, all consistent with these recommendations.
The Forum report states that studies show that gas leaf blowers cause air pollution and "there are no safe limits to the emissions produced by fuel combustion." Furthermore, neighboring communities have transitioned to leaf bagging and mulch mowing and restricted noise from gas leaf blowers.
The report urges the Village to act swiftly, saying "this is a moment of peril, but also a moment of opportunity given recent actions by the Village Board that may be built upon to achieve a result that more fully protects our residents and the sustainability of our community."
The report was approved by the Forum's board of directors and will be presented to Forum membership for approval at the May 20 Annual Meeting. Read the entire report here:
The following letter about the leaf blower ban was sent to us by Susan Levine:
Dear Editor:
The Gas Powered Leaf Blower Ban Begins May 1.
It is important that Scarsdale residents know about the updated Gas Powered Leaf Blower Ban that takes affect this year on May 1 and extends through September 30.
The purpose of the Ban...which will be enforced, is to reduce noise and air pollution during the months when people enjoy being outdoors.
Residents are asked to insure that their landscapers comply with the ban which is an essential element of its success. Those that do not comply will be subject to fines, possibly the homeowners as well as the gardeners.
Electric Blowers may be used at any time.
Leaving mowed grass clippings on the lawn where they can act as fertilizer is a separate benefit and is also encouraged...as is mulching your leaves.
I tried both and I love the results.
Susan Levine
Ardmore Road