Scarsdale Welcomes a New Library Director
Tuesday, 15 December 2009 07:26
Last Updated: Tuesday, 15 December 2009 07:29
Published: Tuesday, 15 December 2009 07:26
Hits: 8253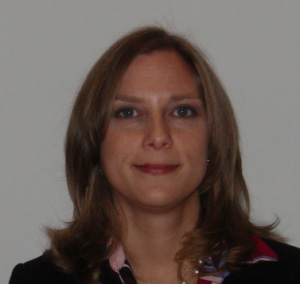 Welcome Elizabeth Bermel, the new Director of the Scarsdale Public Library. Elizabeth joins us from the nearby Ossining Public Library and here are her comments on the new post:
Please tell our readers about your background: I am originally from the Buffalo, NY area. I went to Hamilton College, and while there, spent a semester abroad in Ecuador.  After college, I received my master's degree in Library Science from the University of Texas at Austin. I had my first professional librarian job at the Jackson Heights Branch of the Queens Borough Public Library. Then, the San Antonio Public Library was recruiting librarians to work in their new Central Library. I started there as an entry-level librarian in the Reference Department and worked my way up through the library system. I became an assistant manager at a small branch library, then the manager, then moved to a larger branch, and eventually became the Central Library Administrator. After 12 years in San Antonio, I started investigating other possibilities. A friend of mine sent me the job description for the Ossining Public Library Director position in late 2006 and one thing led to another, and I took that job in May 2007 and moved to Westchester.

Why did you decide to make the move to the Scarsdale Library? I am always looking for ways to vary my experience. I have never served a community like Scarsdale and when the opportunity arose, I took it.

What is working well at the library now? I would say most things are working well, and a lot of that has to do with the staff. Their sense of teamwork is uncanny. I am very fortunate to have inherited employees who work so cooperatively. They are responsive to the community, appreciate the public and are professionals. They really know library services.

What could be improved? What changes would you like to make? I am talking one-on-one with the staff to get an idea of the changes they would like to see. Many of them have been here a long time and know our patrons very well.  I see a need for some technological advancement and they are very open to that. I would like to update our website and try some of the latest trends in public libraries. I also see a need for more programs for adults, so we will work on that too.  One change that is in the planning stages that I need to see through is the remodeling of the Teen Space.  I want to make sure that we are giving Scarsdale teens what they want from the library and that we create a space just for them, in which they want to spend time.

What  challenges do you face in your new role? Learning a new community and new processes are the most immediate challenges. I am also getting ready to create next year's budget, so there is a lot to learn in a short time. Of course, this isn't the best time budget-wise. I would also like to get the community involved in a strategic plan, so we can continue to meet the needs of the residents of Scarsdale.

Is library usage up in Westchester County due to the recession? Yes, library usage is up countywide as well as nationwide. You've probably seen a lot in the press lately about people turning to libraries for job searching and computer use, plus people are being thriftier about buying books and DVDs. They are also turning to the library for free programs for all ages.

How will the advent of digital publishing affect library operations? I think libraries cannot ignore the importance of digital publishing. Right now, our options are limited due to licensing, but I think that will change. In Westchester, we are fortunate that the IT department of the Westchester Library System (a consortium to which the Scarsdale Library belongs) is keeping track of these trends. In addition, I am the chair of a Technology Committee made up of several Westchester Library directors. We discuss ways the libraries can improve technologically and what trends we think we should follow.

Are there any upcoming speakers or programs you would like to note? The next big event in the Friends of the Library Author series is Andrew Sorkin, who will talk about his book, Too Big to Fail. I would encourage the community to check the library's online calendar for book discussions (all ages), programs for young people and adult programs.  http://www.scarsdalelibrary.org/events/index.html

What is happening with the Library Express book machine at the Scarsdale Train station? We hope that all the technological issues we were having have been solved. We are testing the equipment now, and hope to add the inventory to the online catalog and to the machine very soon. It is our hope to have it functioning by December 1st. Stay tuned--we will add information to our website soon. That will include a list of what's available in Library Express and some Frequently Asked Questions. Many people have asked us if it is a book drop. It is not--just materials that have been checked out from Library Express can be returned there. We will give people the opportunity to provide feedback on what kind of books they'd like to have available to them at the train station.

Anything else you would like to add? I would like the Scarsdale community to know that I am very excited to be working here. I think the Scarsdale Library has the good fortune to have supportive patrons who really appreciate their library. The staff and I look forward to working closely with our patrons to make sure we are giving them what they want and need from us.