Protecting the Victims of Hate Crimes: LWVS Luncheon on Friday May 10
Friday, 03 May 2019 12:29
Last Updated: Friday, 03 May 2019 12:29
Published: Friday, 03 May 2019 12:29
Joanne Wallenstein
Hits: 1822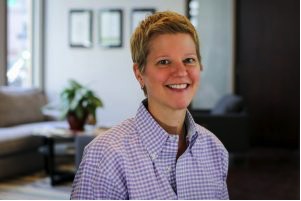 The League of Woman Voters of Scarsdale cordially invites you to its Annual Meeting and Luncheon on Friday, May 10, 2019, 11:45 AM - 2:00 PM at Scarsdale Golf Club in Hartsdale.
FEATURED SPEAKER: Cynthia Deitle, Speaking about Protecting the Victims of Hate Crimes: A Career in Seeking Justice
Cynthia M. Deitle supervises the national hate crime programs and outreach as the Programs and Operations Director for the Matthew Shepard Foundation. Prior to joining the Matthew Shepard Foundation in 2017, for 22 years Cynthia was a Special Agent with the Federal Bureau of Investigation, where she specialized in civil rights enforcement, community outreach, and victims' assistance.
At the FBI, Cynthia served as the lead investigative agent for many high-profile police brutality investigations and investigated hate crimes cases. In 2007, she assumed a Supervisory Special Agent position in the Civil Rights Unit in FBI Headquarters.
In 2008 Deitle was promoted to Civil Rights Unit Chief, where she managed the FBI's national cases and investigation of Hate Crimes, Color of Law, Human Trafficking and Abortion Extremism Programs. As Civil Rights Unit Chief, she also worked the FBI's Cold Case Initiative which seeks to reexamine unsolved racially-motivated homicides from the Civil Rights Era.
Following passage of the Matthew Shepard and James Byrd, Jr. Hate Crime Prevention Act of 2009, Deitle collaborated with Dennis and Judy Shepard, The Department of Justice, the Anti-Defamation League, NAACP and other non-governmental agency stakeholders, to train state, local, and federal law enforcement officials to enforce this law. In 2011, Deitle transferred to the Boston Division to supervise the Public Corruption and Civil Rights investigations in Massachusetts, Maine, Rhode Island and New Hampshire.
Deitle received her Bachelor of Arts degree from The Ohio State University and her Juris Doctor degree from New England Law Boston. She earned a Master of Laws degree in Criminal Law from New York University School of Law and a Master of Laws degree in Constitutional Law from the George Washington University National Law Center.
Deitle has published several law review articles on the right to bear arms under the Second Amendment and the use of excessive force by police in the context of the civil rights laws.
Tickets are $40.00 per person; $45 after May 7; Student Price $20.00. Click here to register online or download the form and mail it in with a check.