Drunk Driver Kills Pedestrian and Topples Clock at the County Center
Saturday, 24 August 2019 16:25
Last Updated: Tuesday, 27 August 2019 09:15
Published: Saturday, 24 August 2019 16:25
Joanne Wallenstein
Hits: 5018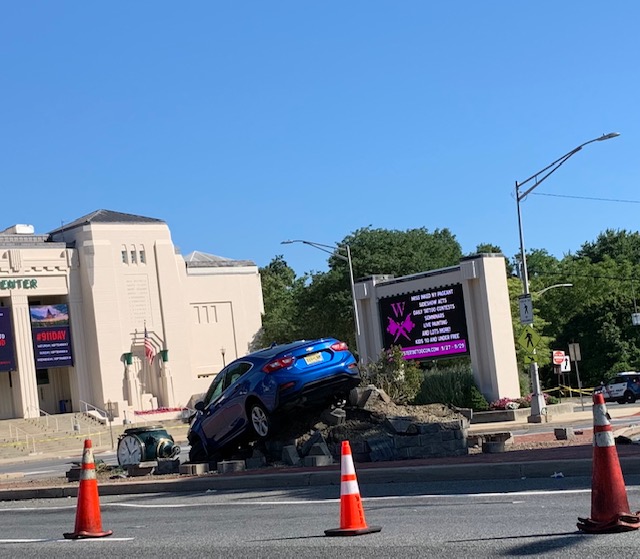 Photo by Emily Attar(Updated August 27) Police have identified a Bronx woman who was killed at the County Center on Saturday August 24, and charged the driver who hit her with DWI.
According to police, Susan Benjamin-Bailey, 57, of East 230th Street in the Bronx died after she was hit by a Chevrolet Cruz driven by Glen Robinson of Elmsford at 6:40 am in front of the Westchester County Center. Robinson was taken to Westchester County Medical Center in Valhalla, where he was treated for minor injuries, and then taken to police headquarters where he was charged with DWI. In addition to hitting Benjamin-Bailey, he plowed into the millenium clock in front of the County Center and toppled it.
Scarsdale10583 reader Emily Attar forwarded us this photo taken Saturday morning following the accident. The car is suspended on the traffic island and the clock is on the ground.