DeCicco & Sons to Replace Acme Supermarket in Eastchester
Tuesday, 10 September 2019 11:08
Last Updated: Tuesday, 10 September 2019 11:12
Published: Tuesday, 10 September 2019 11:08
Joanne Wallenstein
Hits: 7136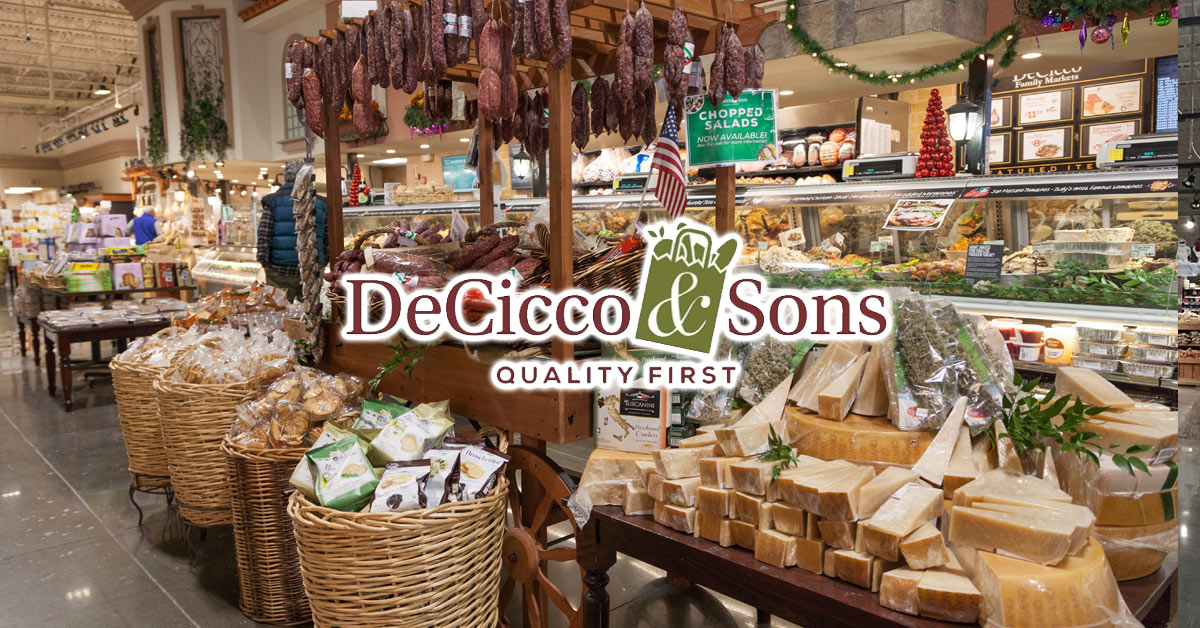 The competition is heating up for supermarket shoppers in our area. Just as the DeCicco's in Scarsdale Village is undergoing a much-needed renovation and expansion, the other branch of the family, DeCicco & Sons, has announced that it will open at 777 White Plains Road in Eastchester, replacing the Acme Supermarket that has recently announced its impending closure this fall. "We believe that our focus on quality and exceptional service will resonate strongly with the Eastchester community. We look forward to meeting our neighbors and friends in our new location," shared John DeCicco Jr., CEO of DeCicco & Sons.

The new store will offer prepared foods and baked items made daily, on-premise, by their chefs and bakers. "As a family, we have always focused on quality above everything else. The quality of our meats, poultry, seafood, and produce is a big part of what we are known for," says Joe DeCicco Jr., the store's Chief Purchasing Officer. The store will highlight DeCicco & Sons' charcuterie and cheese, freshly rolled sushi, in-house bakery, as well as fresh produce and prepared meals. The team also plans to build an extensive beer retail and in-store pub, where educational events and tastings will take place. DeCicco & Sons exclusively carries antibiotic and hormone-free, humanely raised meat from family farms. Other notable items include store-made mozzarella, fresh guacamole, and a full-service bakery.
"We are planning an extensive renovation prior to the opening in Summer 2020," explained Mike Puma, DeCicco & Sons Director of Operations. "We will be renovating the store from the floor to ceiling to bring the location up to our DeCicco & Sons environmental standards. This includes highly efficient heating, ventilation, cooling, and refrigeration systems. Nearly all of our mechanical systems will be 'smart-enabled' to ensure the smallest carbon footprint," continued Puma.

The Eastchester, New York store will bring approximately 150 jobs to the area. "Our employees have a big impact on the experience in our store, as well as the product we put-out to our customers. We know that taking very good care of our employees, translates into our employees taking exceptional care of our patrons," explains Luisa DeCicco, Director of Human Resources for the family-owned chain. "These positions offer a 401k retirement plan, affordable quality health coverage, company-paid maternity and paternity leave, college scholarships, excellent opportunities for career advancement within the company, and a pay-rate that is well above our industry average." DeCicco & Sons encourages anyone interested in applying to click here, including Acme Supermarket employees recently impacted by the store closing.

DeCicco & Sons was founded in 2006 by John Jr, Joseph Jr, and Christopher DeCicco with the opening of the DeCicco & Sons Ardsley store. The three sons grew up in the grocery industry with their fathers, who opened their first store in the Bronx in 1973, only fourteen years after arriving from Italy.

The family-owned business presently operates premium markets in Ardsley, Armonk, Brewster, Harrison, Larchmont, Millwood, Pelham, and Somers, New York. The store in Scarsdale is not owned by the same branch of the family.